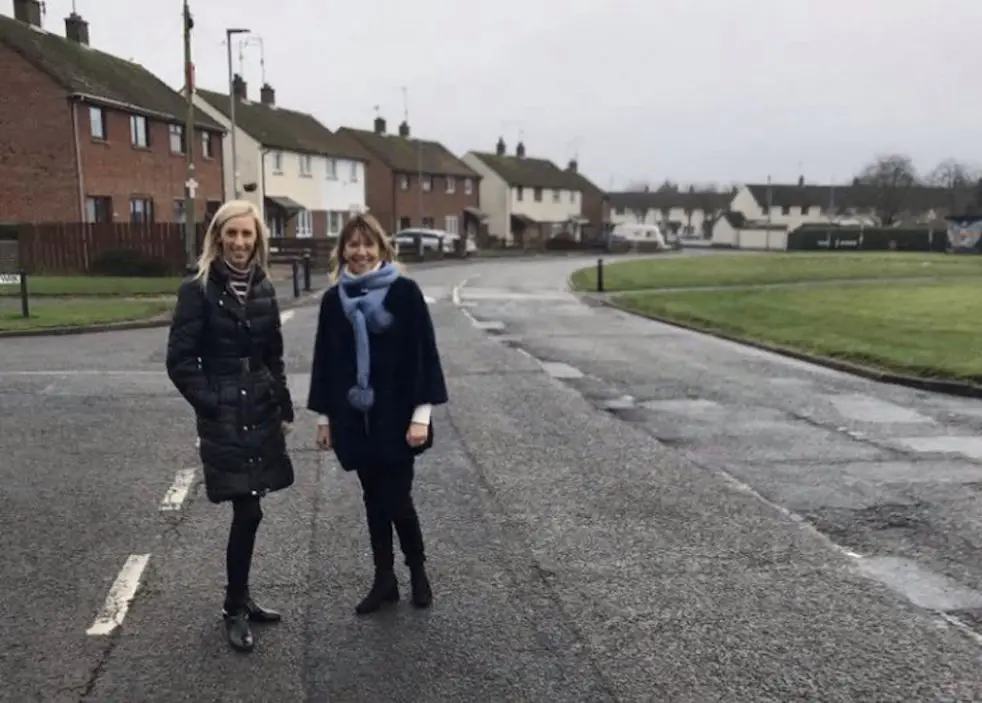 A long overdue resurfacing scheme, which is due to begin today in Portadown, has been welcomed as a massive boost to the area.
The £167,000 Princess Way scheme will extend a distance of approximately 700 metres from the junction of Killicomaine Road to Edenderry Primary School.
DUP Upper Bann MP Carla Lockhart and councillor Margaret Tinsley have welcomed the planned works for a road which has, over the past months and years the road surface along that stretch has deteriorated.
Speaking on the matter councillor Tinsley said: "I am delighted that this resurfacing is taking place.
"I have lobbied for this improvement over many years alongside the local community group and we are very pleased that it is now coming to fruition.
"The required works will inconvenience people during the month of January but the outcome will be worth it. If anyone has any issues throughout the construction stages please do not hesitate to get in touch."
Carla Lockhart MP added: "This is very welcome work within the Killicomaine Estate.
"Councillor Tinsley has been working on this for a number of years and I commend her successful lobby. During the election campaign it was one of a number of issues raised on the doors in this area and I am pleased that the residents here will now have a much welcome improvement.
"As a DUP team we are here at your service and are very easily contactable either via my office or our social media accounts. We will do our best to represent you."
Completion of the work by Friday, February 7 is dependent on favourable weather conditions.
Sign Up To Our Newsletter