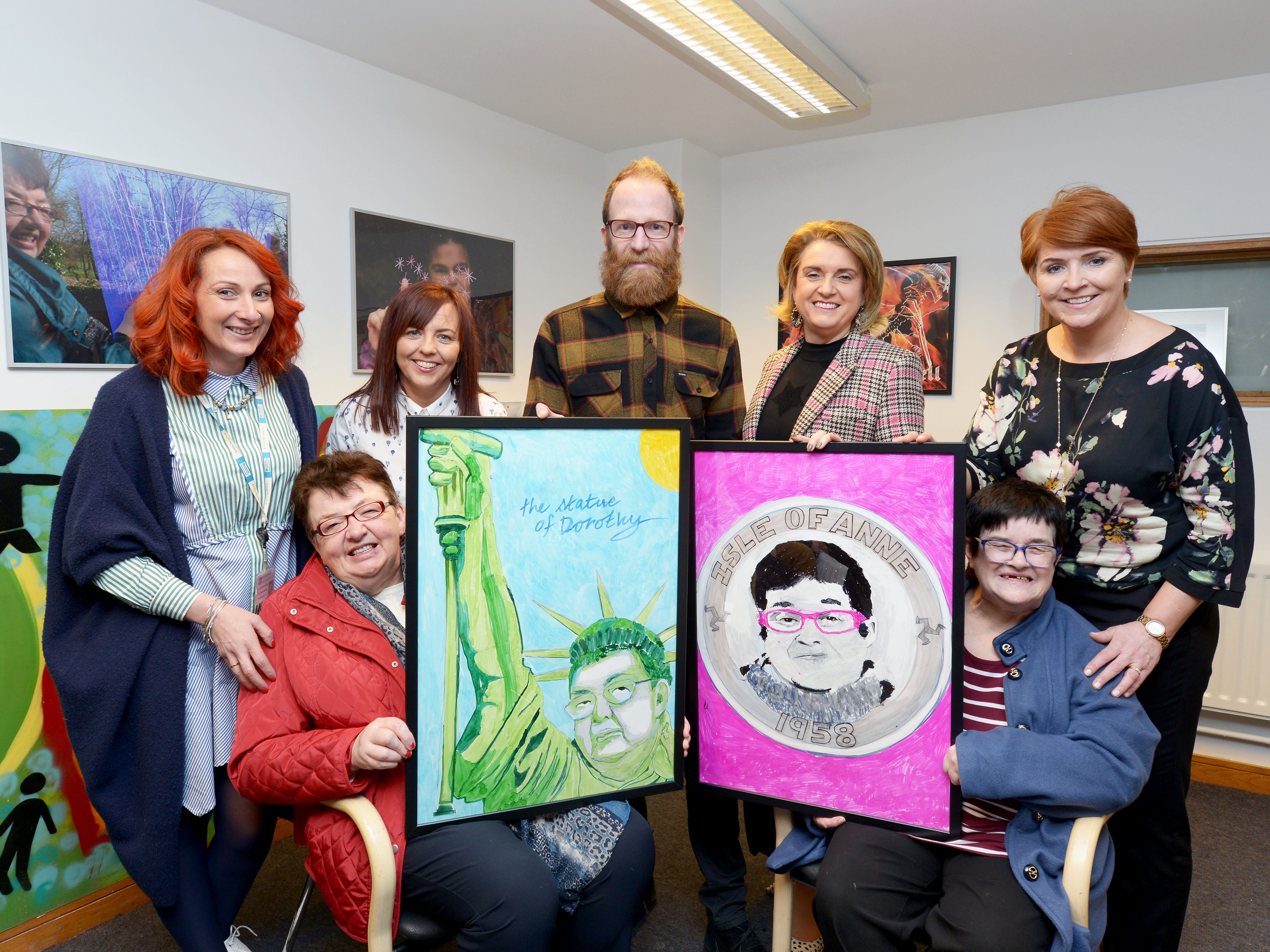 Users of the Southern Health Trust Day Opportunities service have hosted a digital artwork exhibition at the Millennium Court Arts Centre in Portadown.
The exhibition – called 'See OUR day' – was opened to the public this week and featured over 60 unique digital art pieces reflecting the artist's personal experiences.
This therapeutic programme explored issues such as understanding of self, wellbeing, day opportunity and consent.
Artist Dermot McConaghy explained the creative process behind this latest collection of artworks.
He said: "The main theme in this exhibition is digital art, photography and poetry, focusing on the artist's interests and hobbies to engage and develop new skills to express themselves."
Sinead Hughes, Trust Promoting Wellbeing Specialist Lead, added: "The aim of this project is to enable people who use our health and social care services to experience art in all its forms.
"Being involved in this project has helped day opportunity service users boost their learning and wellbeing while stimulating communication and interaction with others."
Lisa Poland-O'Hare, Day Opportunities Manager said: "This project has been instrumental to the development of the Day Opportunities Service and at the point each artist should be recognised as a service enhancer as opposed to service user for the contribution they have made to the development of the service."
Following the exhibition, the art work will be displayed at various locations across Southern Trust facilities including Craigavon Area Hospital and Trust headquarters.
Sign Up To Our Newsletter