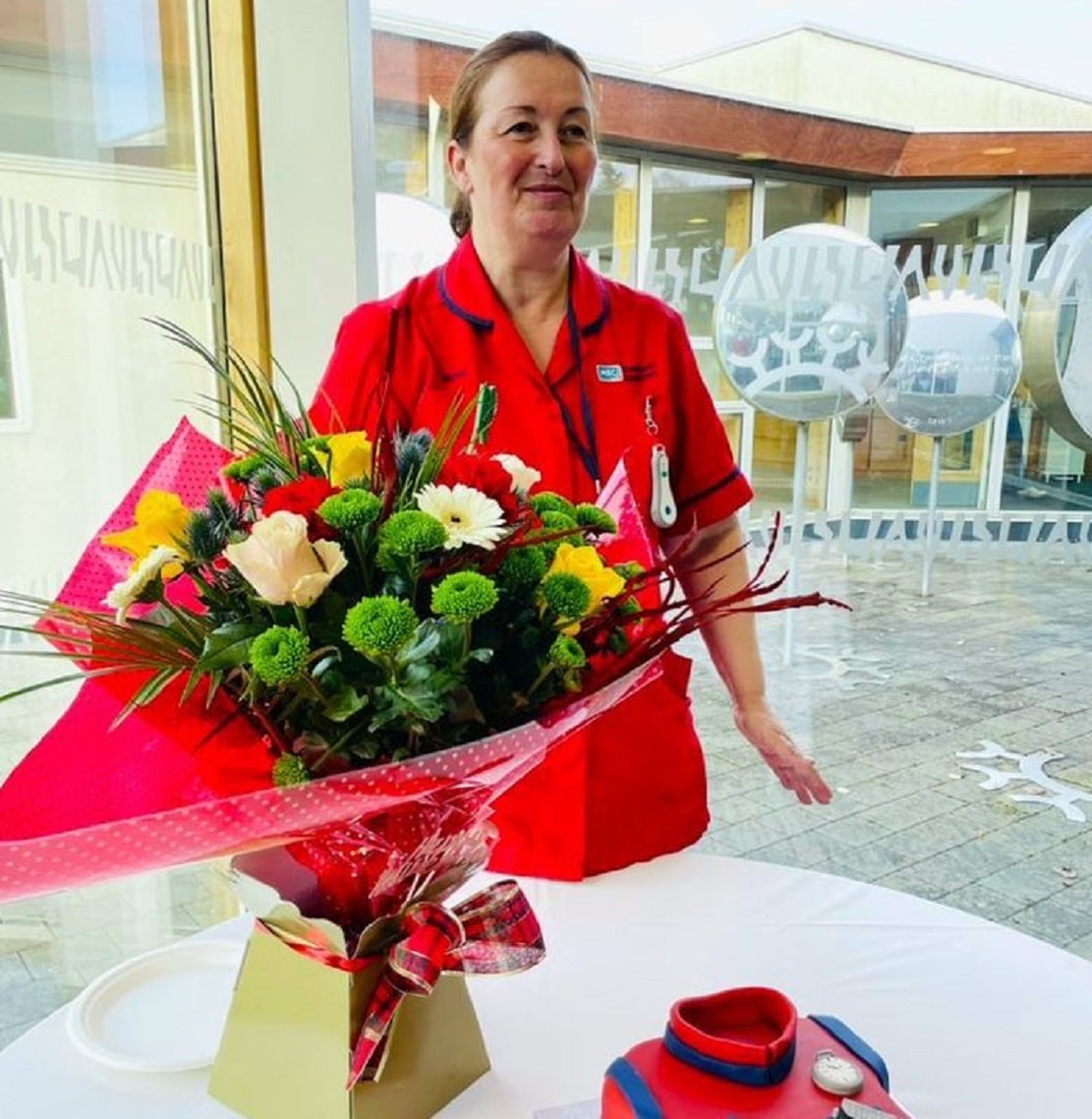 For Portadown nurse Rosemary Taylor it is the fantastic colleagues that have made her job so enjoyable over the past 38 years.
Rosemary, who retired in November from her post of night sister at the Bluestone Unit in Craigavon Area Hospital, entered the profession when she was 18.
Since then, she has forged lifelong friendships as well as enjoying a satisfying career with a "fantastic work family".
Although her heart had always lain with nursing, when Rosemary left school at 16 it was to do a secretarial course.
However, she soon changed tack and in 1984 began training as an enrolled nurse before applying to do general nursing.
She later did her Post Reg qualification in Psychiatry.
Apart from a short period in the children's unit in Craigavon and a year on a medical ward in the Royal in Belfast, Rosemary has spent her whole career in the Southern Trust caring for people who are mentally unwell, first in the old ETU building and afterwards in the Bluestone Unit.
"I just love psychiatry. Mental illness can affect anybody. As you break your toe, you can break your mind," she said.
"At times it can be very challenging but also very rewarding, and we have lots of fun as well, both with patients and staff.
"Patients are at the centre of what I do. Everybody here is lovely and we all just want the best for our patients.  It's a great team effort within Bluestone.
"I have worked with amazing staff, past and present, down the years. You make friends for life in nursing.
"There were past staff who were great role models and teachers for me in mental health, and passed on their skills.
"Now there are brilliant young nurses coming through."
Now aged 56, Rosemary has returned part-time to the unit on bank hours.
And having spent 23 years on night duty – a shift which suited her as a mum of three young children – she is now doing day work.
"I'm not ready to give up nursing. I might have retired but I'm not ready to say goodbye," she explained.
"I love my work too much."
Follow Armagh I on Instagram here
Sign Up To Our Newsletter