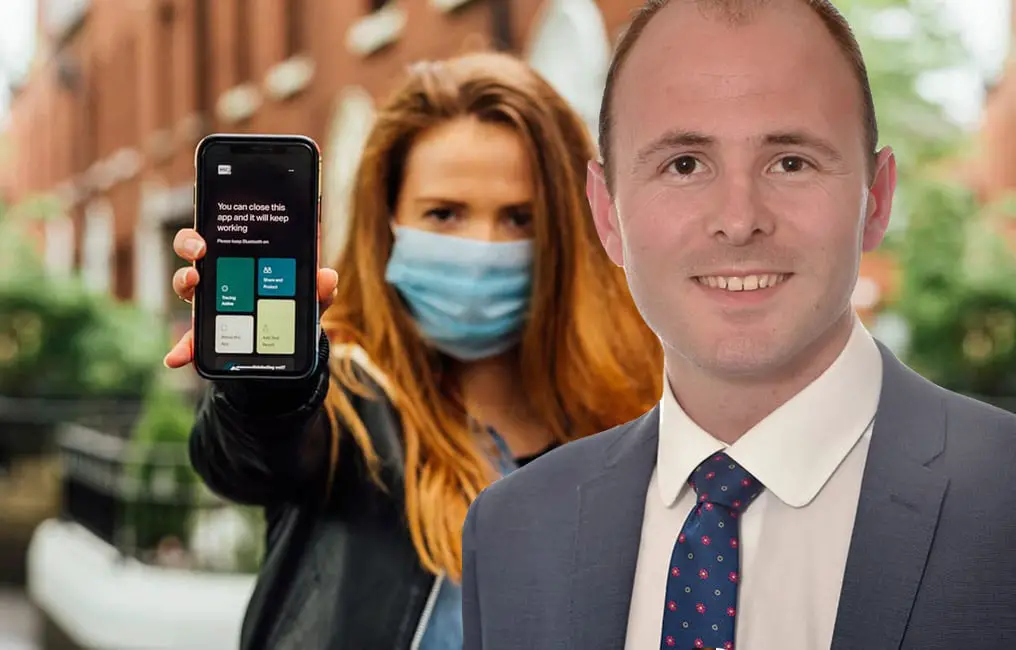 A Portadown councillor has questioned the logic and inconsistency of the NHS Test and Trace app after being contacted and told to isolate for 10 days.
Darry Causby, who is double-jabbed and has tested negative, received a phone call on Sunday after being in close proximity two days earlier to someone who tested positive.
As requested, he provided a list of people who had also been in close contact with the person but said none of them had been contacted and asked to isolate.
He also went for a test that same day, the result of which came back negative, and plans to take another test.
Councillor Causby, who recently left the DUP to become an Independent councillor, said he would like the Department of Health or scientific experts to provide information as to why such precautions are necessary.
"Why isn't the isolation period shortened in any of the guidance and is there a way that mitigations like vaccines and negative tests can be used to offset isolation periods?" he said.
"There was a news report that a million pupils in England missed school last week because of coronavirus, most likely because they were 'pinged', not because they had coronavirus.
"How many days are going to be lost across all sectors here in Northern Ireland if people are told to isolate for 10 days after having been pinged?
"We were told very clearly that the way out of the pandemic was vaccines. Based on the information I had, I got the vaccine, because I thought it was the best way to protect my mother who has chronic lung disorders. As a family, we all took that decision.
"I make no judgement on anybody who takes a different view on it. They are free to do that. I made my choice, thinking this was the way out of it, yet I'm stuck in the house."
He added that he was in a "privileged" position compared to many others. "I'm here with my laptop working from home and I'm lucky to have the garden, but at the same time I find it an odd situation," he said.
"I don't know what happened to the information I sent Test and Trace. The contact tracer was very thorough. I spoke to them twice on Sunday and then I got a text message. They said they would discuss the case and that someone would inform me of what was happening.
"But I have heard nothing and no one else has been contacted. To a lay person like me, it doesn't make sense.
"Theoretically, I could go to Spain for a week and, as long as I have a negative test and two vaccines, I can come home and go about my business and do whatever I like.
"I don't understand why people like me are being quarantined. There seems to be inconsistency across the board."
He said former DUP colleague and Upper Bann MP Carla Lockhart intends raising the issue with Health Minister Robin Swann.
Sign Up To Our Newsletter