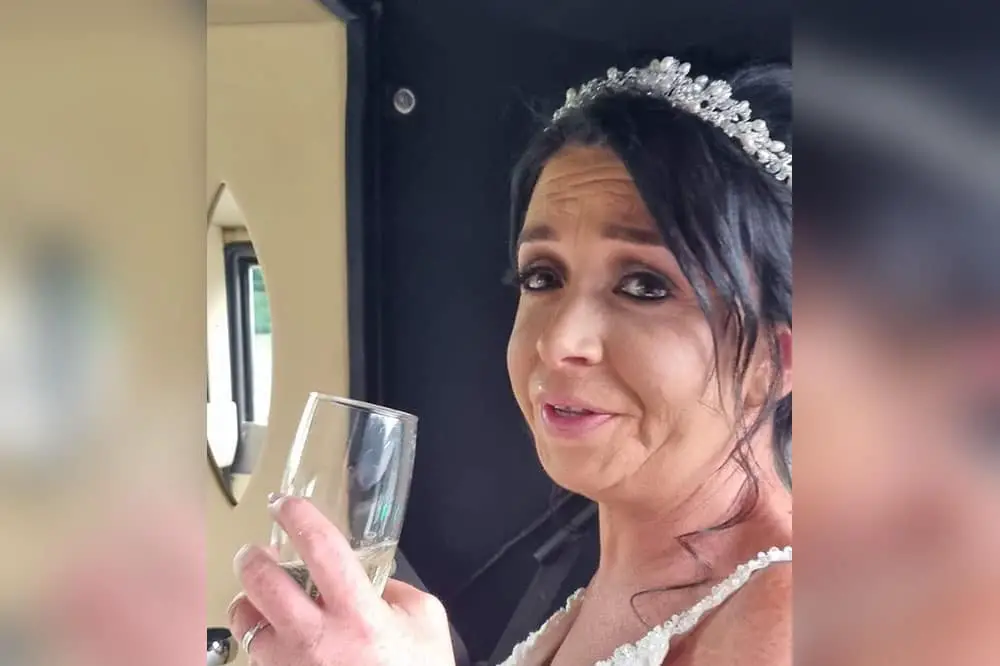 The best friend of a mother of five young children, who died suddenly this week, has set up a fundraising page to help her heartbroken family.
Suzanne Stewart, who only married husband Charlie in January of this year, passed away at her Portadown home on Wednesday.
She was a much loved mum to Zack, Layla, Bentley, April and Brooke.
Friend Suzanne Rooney set up a GoFundMe page to help the family out – the youngest child having only started nursery this year.
Ms Rooney, set up the page just over 24 hours ago and already the £5,000 target has been reached, with donations still flooding in.
She posted: "Suzanne is a mother of five children and the wife of Charles Stewart and my best friend!
"Time are hard these days and I would just like to help Charlie and the family out with the funeral expenses and Christmas for the children.
"This has been a shock to not just the family but the whole community. A life gone too soon young children left without a mother."
One woman described it as "one of the saddest days in a hell of a long time" as she was to attend the funeral of a brother and sister – Alfred and Tanya Herron – but could only go to one as she found out about Suzanne's tragic passing.
She wrote: "God bless her dear husband, her babies, her mum and dad, her brother and all their family circle, also her very, very close friend, Suzanne Rooney, who was not only a true friend but her 'sister'–  both the Suzanne's and Charlie and all their children were like one big happy family; they went on holidays together, shopping, done everything together they were one big family. My heart is breaking for them all. Suzanne, you will always be loved and remembered."
Suzanne's brother Barry, also posting on social media, wrote: "Suzanne, you're home now and how beautiful you look is beyond words, just perfectly resting peacefully. The family welcomes any friends also to the house from 12 onwards tomorrow (Friday) at her mum's house. The funeral will take place on Saturday (November 19) at 12 noon from Edenderry Methodist Church. Open to friends and family. Again we can't thank everyone enough for their messages of support and love that you have all been sending. Always in our hearts sis."
Another friend said: "Still in complete shock of the passing of my lifetime friend of 27 years. Still waiting on that call saying I dreamt it but unfortunately not, we will all miss u ginge."
Suzanne's funeral service will be held in Edenderry Methodist Church at 12 noon on Saturday, November 19 followed by interment in Kernan Cemetery.
Friends are welcome to call at the home of her parents, George and Linda Nugent, 70 Granville Road, Killicomaine, Portadown.
Family flowers only please. Donations if desired for Children's Heartbeat Trust c/o George McNabb & Co, 106 Bridge Street, Portadown, BT63 5AP.
Very deeply regretted by her sorrowing husband, sons, daughters, mother, father, brother Barry and all the family circle.
You can donate to the GoFundMe page by clicking this link.
Sign Up To Our Newsletter