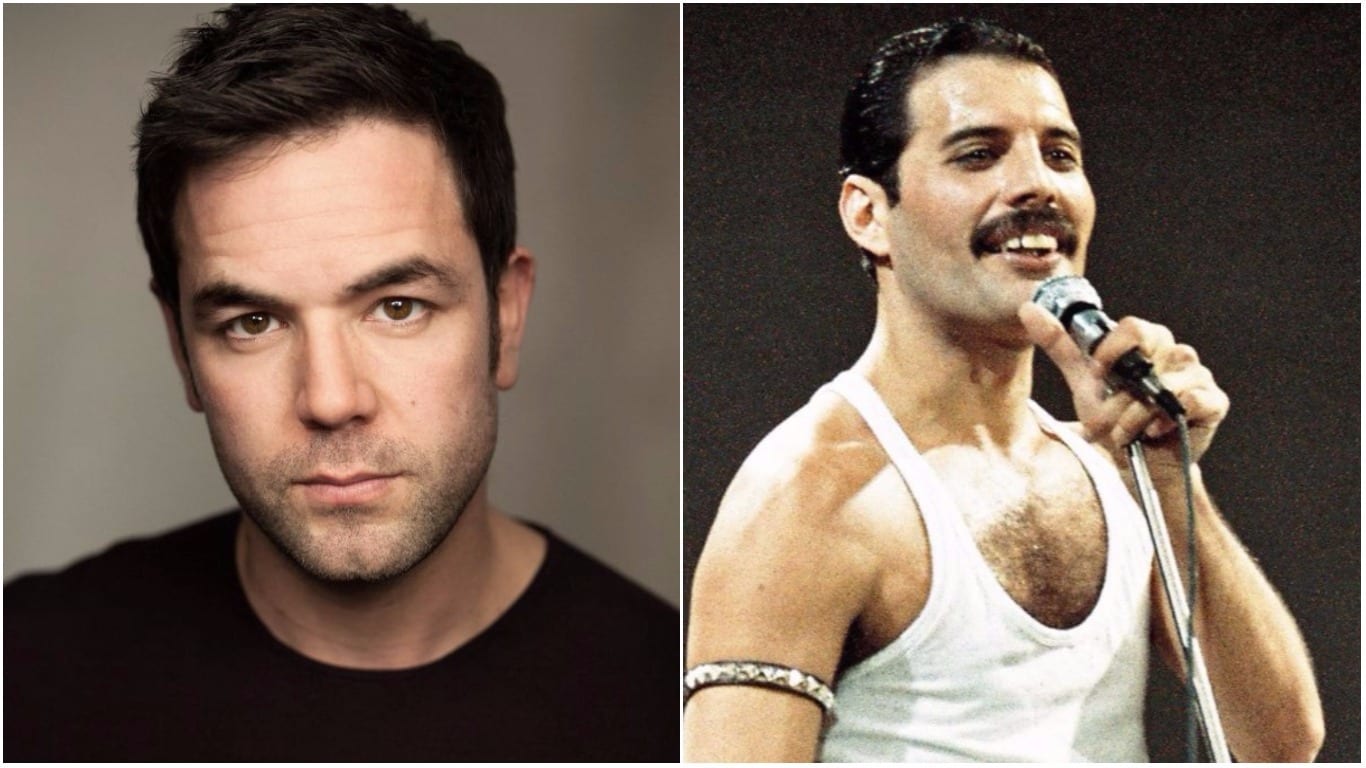 A Co Armagh actor will play the part of Freddie Mercury's lover in the highly-anticipated movie adaptation of the flamboyant frontman's life.
Aaron McCusker has been cast as Irish hairdresser Jim Hutton in the forthcoming movie Bohemian Rhapsody.
The 39-year-old, from Portadown, shot to fame as a long-standing cast member of the Channel 4 comedy drama Shameless.
The on-again off-again drama will recount the rise of one of British rock history's biggest bands, from their early days through to their appearance on Live Aid, for many one of the all-time greatest live performances.
Ali G star Sacha Baron Cohen had originally been linked to the role of Freddie Mercury but it never got off the ground.
It was only in recent months that the project was once again back on track, with Rami Malek cast as Mercury, who died of pneumonia brought on as a result of Aids in 1991.
Queen guitarist Brian May and drummer Roger Taylor have been closely involved in the film and would only lend their support to an honest account and one which do justice to the late star.
They were on set over the past few weeks as a huge replica of the Live Aid stage was erected and the first glimpse of Malek as Mercury was teased to fans. Also on location was Bob Geldof, the brains behind Live Aid and one of Queen's most defining moments.
Ben Hardy – who coincidentally was in Armagh in recent months to film the period drama The Woman in White – has been cast as drummer Roger Taylor, with Gwilym Lee as Brian May and Joe Mazzello as bassist John Deacon.
Aaron McCusker – who has also made appearances in hit shows such as Dexter and Fortitude – will play Mercury's lover Hutton.
Although Mercury had a long-time girlfriend Mary Austin, there was much speculation about his sexuality and he later came out as gay. He and Austin remained firm friends.
Away from the limelight, Mercury and Hutton had been in a largely private relationship for six years.
Hutton, from County Carlow, was by his side when he passed away at his home in Kensington on November 24, 1991.
The movie is being directed by Bryan Singer and is due for release on December 25, 2018.
Sign Up To Our Newsletter