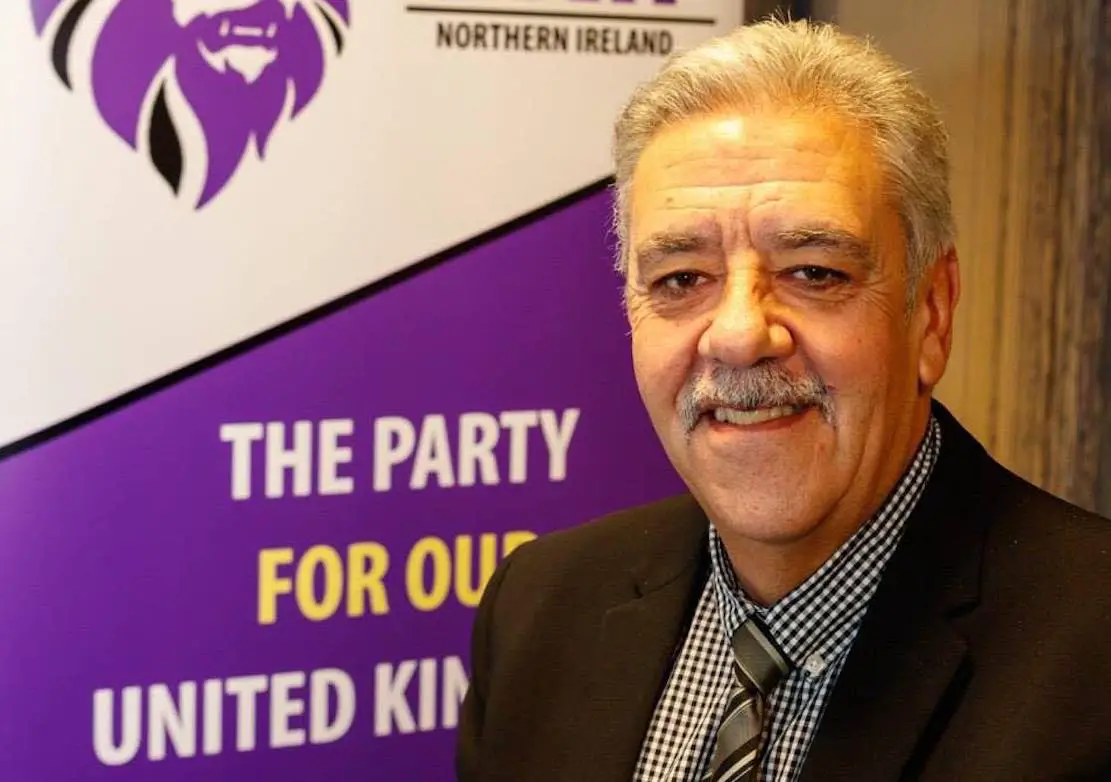 A Co Armagh councillor has quit UKIP after a rebuff from party leader Nigel Farage was the "final straw".
Portadown councillor David Jones says he will leave the party but continue in his capacity on the Armagh City, Banbridge and Craigavon Borough Council as an independent.
Mr Jones, issued a statement this morning announcing his removal from the party.
"I wish to advise that from today I am no longer a member of UKIP," he said.
"This is a decision I have not taken lightly but I have been uncomfortable with issues within the Party organisation over the past eighteen months.
"The final straw was when I heard, third hand, that former leader Nigel Farage was coming to Northern Ireland to speak at a DUP function.
"I have no concern at the DUP inviting who ever they wish to speak to them but I was concerned the former leader neglected to inform the local Party and had previously ignored my request to either visit or comment on the issues of the border.
"I felt this was slight on those members friends and volunteers who had over the years given freely of time and money to the Party.
"I note with interest that following me raising the issue a hastily arranged photo opportunity has been arranged with Farage and local members earlier on the day of the DUP event.
"As far as sitting now as an Independent Councillor you or I will find no difference. Since being elected under the UKIP banner I received no support or input of any kind from them. I can assure you I will continue to represent Portadown and the ABC Council area to the best of my ability.
"I wish to thank all those who supported me as a member of UKIP and I would hope and trust that support will continue in the future."
Sign Up To Our Newsletter