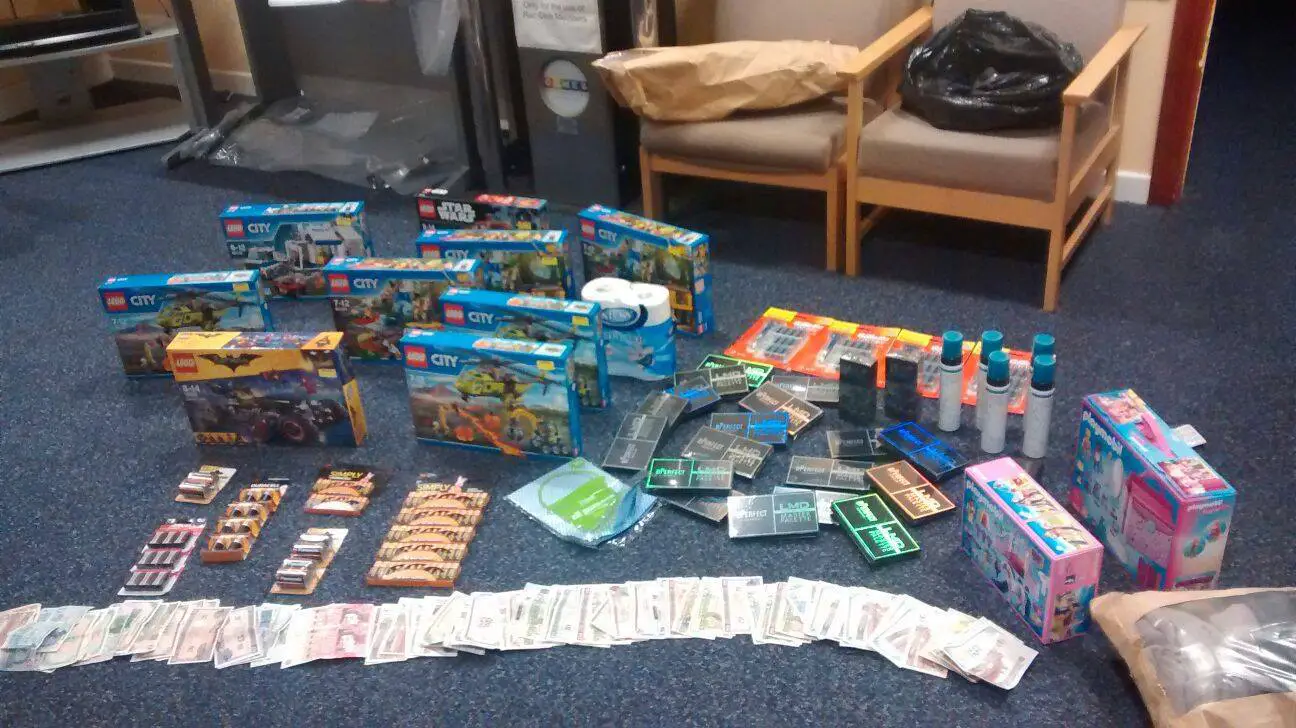 Children's toys and cash worth thousands were recovered by police in Co Armagh following a year-long, province-wide hunt for a certain vehicle.
Police finally snared the vehicle in Portadown and two men were subsequently arrested on Monday.
A PSNI spokesperson said: "We had a particularly good hit in Portadown. Province-wide, we've been on the hunt for a particular vehicle for around a year now.
"[On Monday] a couple of eagle-eyed officers discovered it had turned up in our patch, doing it's very own 'Aladdin's Cave' impression.
"Over £1,000 worth of suspected stolen goods recovered, plus around £1,500 in cash seized.
"In addition, their vehicle was seized for being involved in crime, two men arrested for theft and handling stolen goods, and subsequent house searches carried out by our colleagues in Belfast."
They added: "One of them was also wanted for another theft from last year, so was arrested for that too.
"Both were charged for theft and handling stolen goods.
"So often, we get these results from phone calls from alert members of the public. Sometimes though, it's just a good old fashioned peelers nose that sniffs it out!
"Great work by the guys, and a thanks to our boys and girls in Belfast for the assistance."
Join Our WhatsApp
Don't miss a headline with a daily round-up as well as major breaking news. Message 'News' to 07938050001.