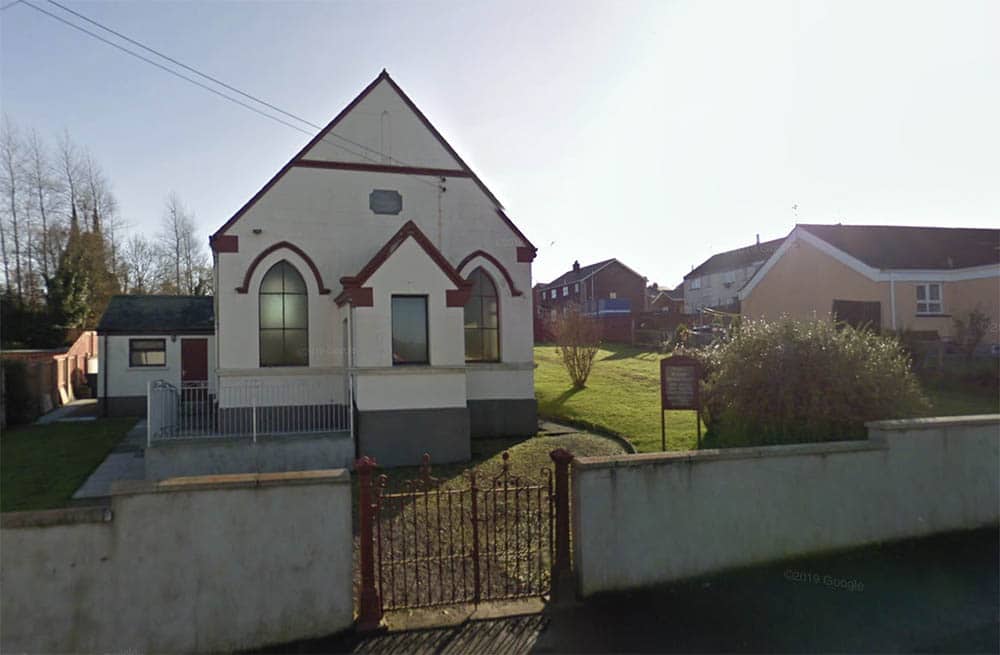 The children of a father-of-four who tragically lost his life in a farm accident on Thursday evening were waiting on their dad to return home with ice cream for them.
The alarm was raised when Andrew Abraham had failed to return to his Waringstown home at his normal time on Thursday.
The 46-year-old, who devoted his life to his farm and family, was laid to rest in Blackskull Methodist burial ground.
Rev Darryl Abernethy of Bethany Free Presbyterian Church in Portadown, who knew the family for 11 years, led the service from his home on the Banbridge Road.
Speaking to Armagh I following the service, Rev Abernethy, said Mr Abraham was "one of life's gentlemen".
"He was a loving family member, he was a hard worker and he was devoted to farming – the other love his life," the minister added.
"He was working on the farm on Thursday night when he tragically passed away. The children were waiting for him coming home with ice cream.
"He was a quiet man, he would talk about things but would never push himself to the front. He was shy and unassuming but yet he was there when needed – he was a much-loved member of his family. He lived for his family and the farm and has been tragically taken from them."
Mr Abraham leaves behind his wife Alison and their four children Jacsen (9), Brooke (6), Carter (3) and Farrah, who was just 20-weeks-old.
Rev Abernethy said: "The love and devotion he had for his sisters, mother and his father really did set the foundations for the love he had for his own family – his wee children, the youngest was just 20 weeks old.
"The love and devotion which you could see on a weekly basis that he had for those kids and what he would do for them and the lengths he went to see they got to the things they wanted to get to, it was just second to none."
Rev Abernethy recalled the last full conversation he had with Mr Abraham, who was a regular at his church in Portadown, was just prior to the lockdown.
His wife Alison was there with their newborn Farrah and other three children.
"Andrew was one of life's gentlemen, he mixed and mingled with people so easily, particularly the Church folk," he said. "From the time they came and brought the children, they got on so well. the family were well known and well-liked.
"From myself and our church we extend our deepest Christian sympathies to Alison and the family and we will do what we can do to support them in the difficult time ahead."
Rev Noel Hughes of Ballyclare Free Presbyterian Church, where Mr Abraham's parents John and Eleanor attend, also took part in the service.
Rev Abernethy comforted the family with a Gospel message from Luke 24:29, that the Lord abides with His people in their deepest sorrow and points them to His sacrificial death to deliver us from sin and ultimately triumph over death.
Sign Up To Our Newsletter