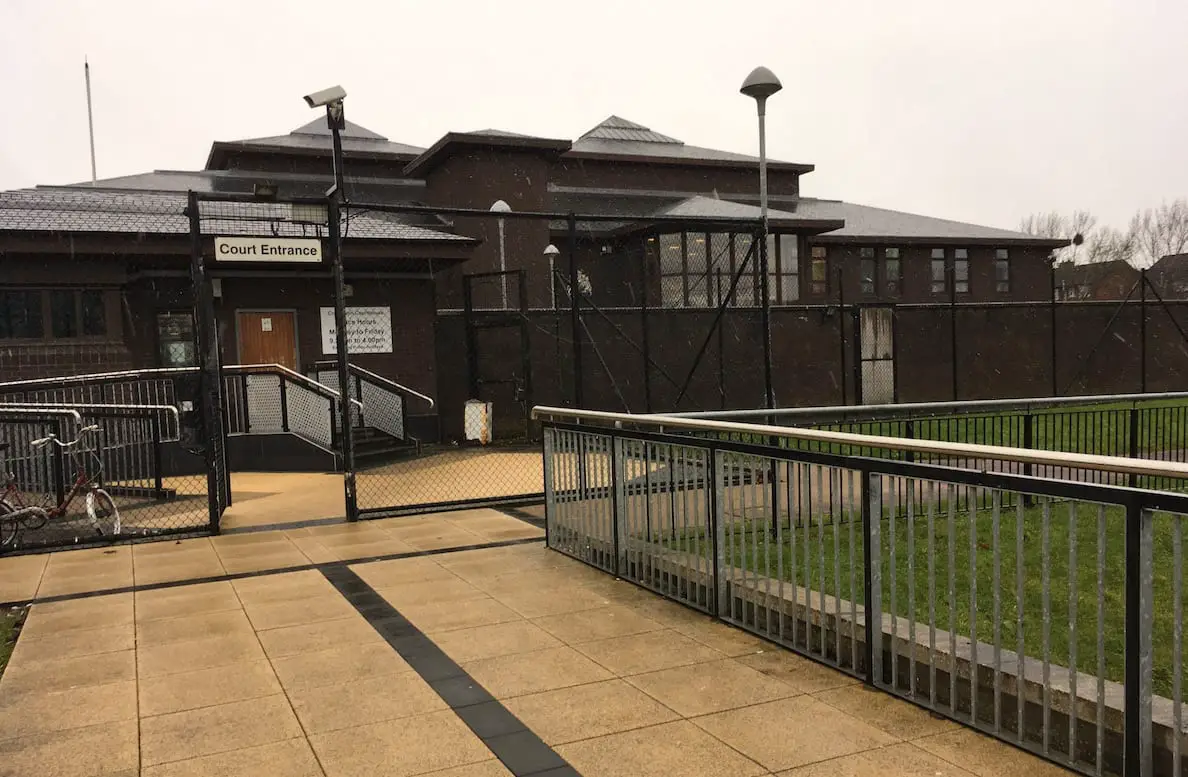 A Portadown man accused of child cruelty has been remanded in custody after his eight-year-old child phoned police on him as he tried to climb through a bathroom window and into the family home.
The man, who is in his forties and cannot be named to protect the identity of two alleged victims, his own children, faces charges of cruelty to a person under 16 and common assault.
The defendant, appearing in Craigavon Magistrates' Court on Wednesday morning via videolink from Lurgan custody suite, was arrested on Tuesday evening for breaching bail in relation to the charges – a condition of which was that he stay away from the family home.
Defence solicitor Gabriel Ingram said there is "always two sides to every story".
He explained: "[He and his partner] were married together for 15 years…he did not have any contact with her for some time since he was originally granted bail on December 8.
"She had contacted him on Monday evening to confirm that she had a phone call with police; she had asked about him coming home and she told him that the police officer told her that he could actually come home.
"He came home on the Monday evening and accepts that he has been in the family home since Monday evening. Yesterday evening he had gone out drinking and she took umbrage at that and locked him out [of the house] to the point where he was on a stepladder trying to get back into the house."
Mr Ingram added: "He was assured by her that he was OK to go home. It was on that basis he was at the house.
"It does seem that the child possibly panicked by him trying to get in through an open window, which is why they may have phoned the police."
Objecting to bail, a police constable told the court there is a protection issue for vulnerable children and even though he was to have no contact with the family "he has gone to great lengths to get into the property….as police arrived he was attempting to get into a bathroom window via a stepladder".
Deputy District Judge Peter Prenter described the charges as "serious".
"I'm almost certain he was told in December that he must stay away from the home but here he is; he goes drinking and then goes up a stepladder to try and get into the house when he's refused entry.
"Bravely, the eight-year-old knew what the bail terms were and phoned the police, who quite properly arrested him.
"I'm not quite satisfied he won't repeat this if he goes drinking and gets in touch with the children. These are serious charges so he'll have to be remanded in custody."
The defendant was remanded in custody to appear before Craigavon Magistrates' Court on February 25.
Sign Up To Our Newsletter