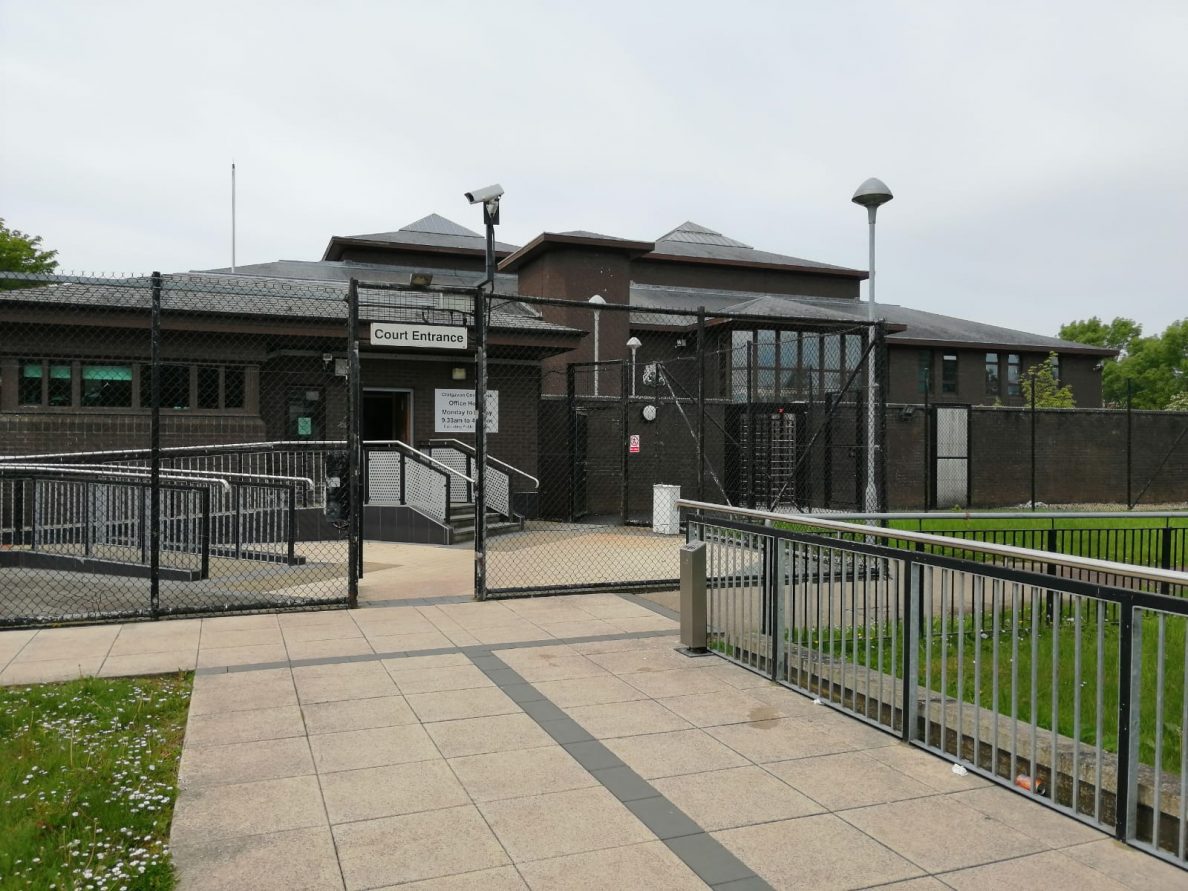 A female kickboxing champion who assaulted a man outside a Portadown bar has been handed a £200 fine and ordered to pay the victim £200 in compensation.
Court heard that the 18-year-old's boyfriend had recently been handed a three-year prison sentence for assaulting the same victim just days prior to this incident.
Lauren Wilson, of Whitesides Hill, Portadown pleaded guilty to common assault at Craigavon Magistrates' on Friday.
It was heard that on December 27, 2018 police received a report from the injured party that he had been assaulted at Ma Berry's Bar in Portadown.
He said that he had been attacked by the defendant, who he knew from school, and had issues with.
Officers attended the home of Wilson, but had not been able to speak to her about the incident.
However, the defendant did attend Lurgan Police Station, where she was arrested for the offence.
Police obtained CCTV footage which which showed the defendant assault the injured party.
Prosecution said the defendant's boyfriend had been convicted for assaulting the same person in November and had been given a custodial sentence.
The injured party told police he had entered the bar, and after seeing Wilson, walked outside to avoid confrontation.
Whilst outside he had been hit from behind with the defendant shouting: "Tout, you're a tout."
He said Wilson punched him between 20 and 25 times.
The injured party understood that the defendant was a competitive kickboxer and had complained of being tender following the assault.
District Judge Stephen Keown commented: "This is a nasty incident."
Defence barrister Conor Lunny stated: "Her boyfriend had been sentenced a matter of weeks or days before this incident, he got a sentence of three years – 18 months on licence and 18 months in custody.
"Emotions were high; she didn't know the injured party would be at the bar and she had been drinking."
He said: "She says she initially walked away, this is not accepted by the prosecution, but she claims something was said to her, if not by the injured party, by someone in his company that triggered her.
"Regardless, she accepts that she is guilty of this offence."
Mr Lunny told the court that his client made a statement on February 21, in which she wrote that she had never been in a fight before and regretted the incident.
Mr Lunny stated: "What she meant is she had never been in a fight outside of the ring; she is a very accomplished kickboxer, perhaps one of the best in her region."
Judge Keown commented: "That's a double edged sword given the charges."
Mr Lunny said: "She has not come to police attention since this incident, there have been no breaches of bail.
"It is hoped that any bad blood that exists between the parties dissipates after a while."
Wilson was ordered to pay compensation of £200 to the injured party and a fine of £200, along with the offender's levy of £15, within 16 weeks.
A restraining order was also put in place for a period of 12 months between the parties.
Sign Up To Our Newsletter