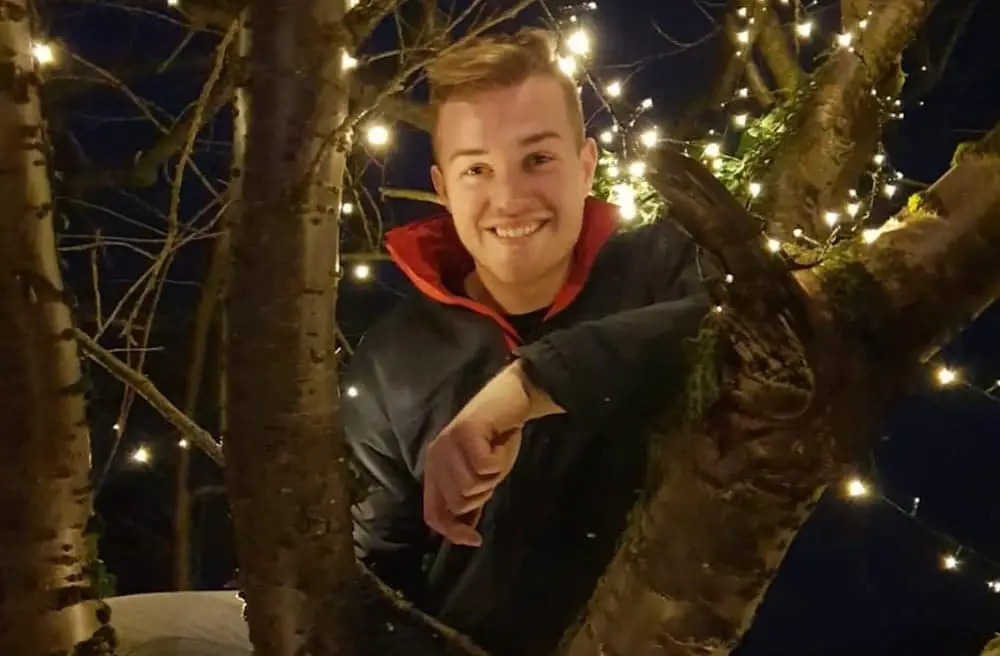 A celebration of the life of a young Co Armagh man, who died following an assault on a night out in Portadown last weekend, will be held this Sunday, October 31.
Jake Bailey-Sloan's friends, family and colleagues have arranged a celebration of life event at The Mill, the indoor combat centre on Bleary Road, the 23-year-old set up as a teenager in 2017.
A 'no black – bright clothing' dress code will honour Jake's laid back side, The Mill posted on social media.
"Our beautiful, loving Giant of a man has passed on," the post read. "He is now on his next big adventure, and we will all sorely miss him. But as much as we will miss Jake, it is so important that we remember the man that he was.
"Jake was a man of substance, a man with such integrity and the kindest of hearts. He cared about people. He cared about family, and he cared about community and bringing people together. Jake loved helping people and creating opportunities for others to thrive. He lifted people up and wanted them to reach their full potential – even if they doubted themselves. Jake loved… and he loved with his whole heart."
They described Jake as "an amazing soul" which is why they are dedicating next Sunday to Jake.
The Mill team are inviting everyone to come join them, to share stories.
"Come and tell us about the time you first met our Jake and please come and share all your beautiful memories you have of him.
"We'll all laugh together and even shed a tear together. We will remember and celebrate Jake – TOGETHER."
Street Dogs will be providing  their food truck and there'll be "a nice surprise for ending the evening off".
---
Read more:
'I am in one million pieces': Partner's moving tribute at heartbreaking loss of Jake
Man (22) arrested on suspicion of Jake Bailey-Sloan murder released on police bail
---
The post concluded: "This is what our Jake would have wanted – bringing everyone together and creating a community where people all care about each other.
"In this way Jake will not have a traditional funeral, but a celebration of his life. And we would like to welcome everyone who would like to pay their respects to join us."
The celebration of Jake Bailey-Sloan will be held on Sunday, October 31 between 4-8pm.
Sign Up To Our Newsletter