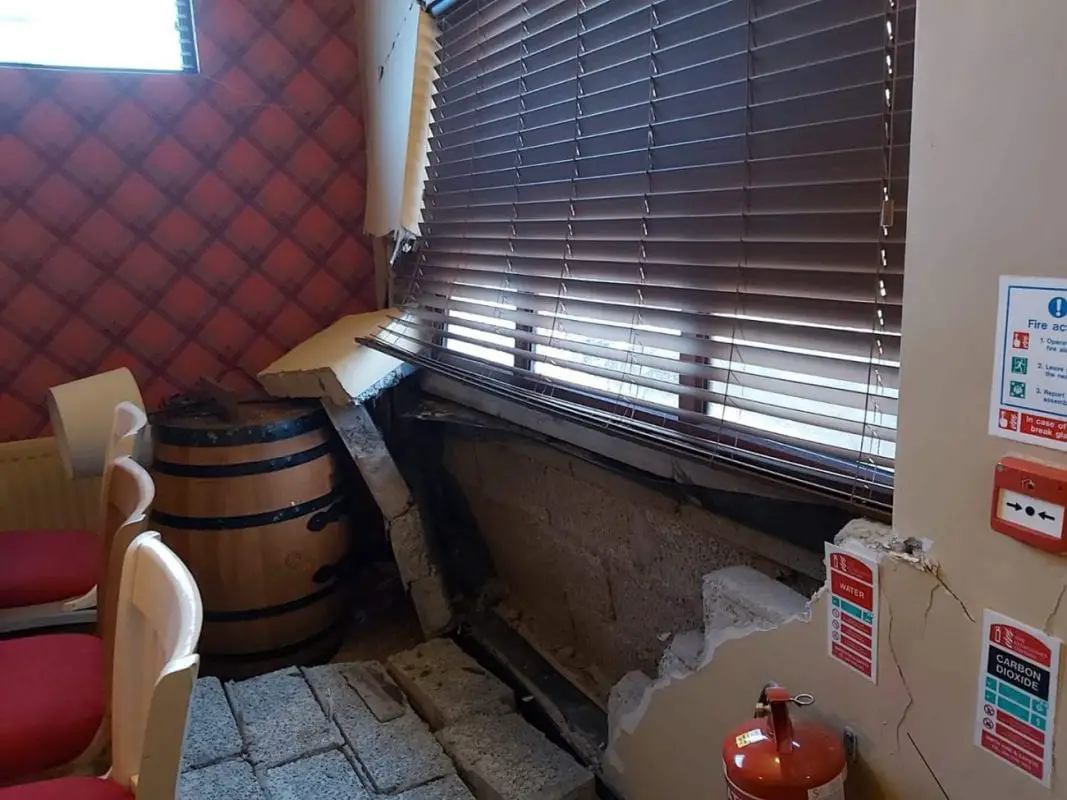 A car has smashed into a popular Co Armagh pub and restaurant this morning (Tuesday).
The dramatic image, posted by Sally McNally's in Portadown, shows the interior of the building caved in following the early-morning incident.
The snow is causing huge problems for motorists but this is a whole other level for the well-known family run pub.
A woman and two children were in the car at the time but thankfully, according to owner Matthew Bird, there were no injuries – just a rather bruised wall.
Posting on Facebook, he said: "I know I put the pints up 10p, but I didn't expect this as a reaction.
"Thankfully no one was hurt in the accident this morning. I will keep everyone up to date with news relating to opening hours, we will be closed today unfortunately.
Adding: "We will do our best to get this all cleared up and back to normal as soon as possible. Thank you to everyone who has already sent messages checking up on us all, just one of those things! Be safe on our roads today!"
Commenting DUP Alderman Gareth Wilson stated: "I travelled this road this morning and there was snow lying on the surface which has obviously contributed to the difficulties on this corner.
"Thankfully no one was seriously injured which is good news and of course as we know both metal and brickwork can be mended.
"I would urge everyone to take extra care on our roads over the next few days as the weather continues to be challenging."
The Met Office have a weather warning for snow and ice right through until Wednesday night, so conditions are expected to get worse.
There is heavy snow predicted around lunchtime; then again late into the evening and the early hours of Wednesday morning.
Sign Up To Our Newsletter