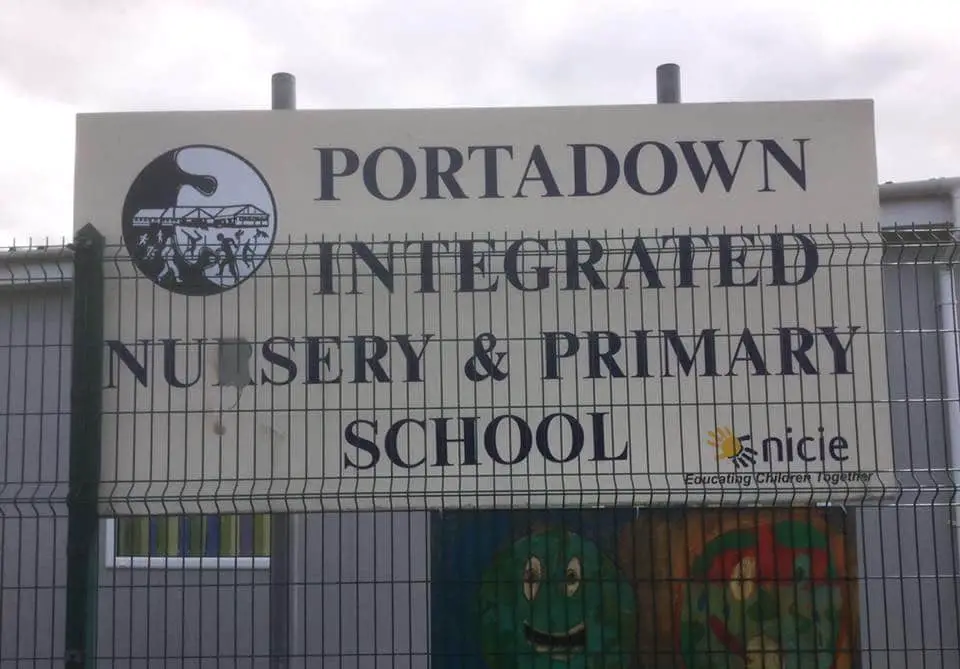 A "major business investment" torpedoed hopes of a site being secured for a new-build Portadown Integrated Primary School five years ago, it has emerged.
For over seven years now, the school has been patiently waiting for movement on the eagerly-anticipated development.
Now it can be confirmed this week that a number of "potential suitable sites" have been found and are being explored.
But progress could have been further along had it not been for two possible sites being eliminated some years back.
And one of these – on land owned by Invest NI – came as the result of a business expressing interest in locating there.
It is now hoped that accelerated progress will be made this year, which would come as welcome news for all at Portadown IPS, which is currently located on the Kernan Road.
Education Minister Michelle McIlveen confirmed stumbling blocks experienced back in 2017 when questioned by Upper Bann Assemblyman Doug Beattie MC MLA.
He had asked the Minister for her assessment on why it had taken over seven years to find land for the new-build Portadown Integrated Primary.
Mr Beattie also asked what other areas had been looked at as a possible location and why these had not proceeded.
Minister McIlveen provided an update and confirmed two earlier sites had to be ruled out.
She said: "A business case was developed and approved in November 2016, identifying the preferred option at a privately owned site off the Mandeville Road.
"Unfortunately complications arose regarding access across third party land, making this option unviable.
"A second site option became available on adjacent land owned by Invest NI and a consultant team was appointed in 2017 to carry out a technical feasibility study on this site.
"Before this feasibility work was completed, Invest NI identified a major business investment opportunity on the site and it was therefore no longer possible to proceed with this option."
The Minister said that, since that time, officials had "continued to give this project priority", working closely with the school and regularly engaging with Land and Property Services and other bodies to try and find an appropriate site.
"While many possible options were identified, these were not considered to be appropriate for the catchment area of the school," she said.
But Minister McIlveen confirmed: "Potential suitable sites have now been identified."
Asked to give the most up-to-date information on plans for the new school, the Education Minister advised: "Work to procure the Integrated Consultant Team (ICT) to take forward the design of the project is well advanced and I expect this to be completed in the coming weeks.
"The ICT's first task will be to carry out a feasibility study of the potential site options identified.
"This will then allow my Department to develop a business case to identify the preferred option for the project."
Sign Up To Our Newsletter