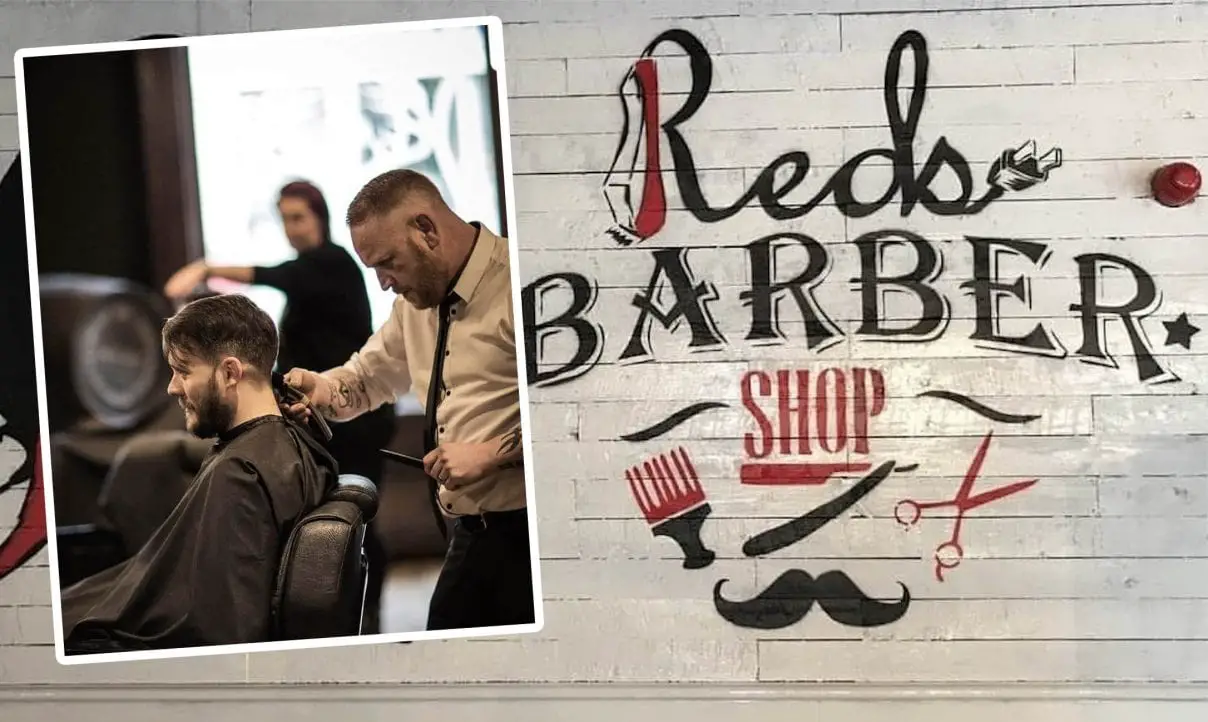 A Portadown barber has won the hearts of Co Armagh after offering to visit local hospitals to give patients a mood-lifting haircut or shave.
Red's Barnershop at Thomas Street in Portadown – which is owned by Gary English – made the selfless gesture on Sunday after a request from a local family.
Having visited a patient at Craigavon Area Hospital to give him a haircut, he saw how much difference this simple gesture and made.
And he said he was humbled by the experience.
So much so that kind-hearted Gary has offered to bring the same service to other patients at local hospitals, Craigavon and Daisy Hill.
And he is also prepared to visit patients at home post-surgery to give cuts and shaves to those who are unable to get out and about.
He made his wonderful offer in a post on social media on Sunday and won an army of fans – not least from the staff who know what it can mean to those on the receiving end.
Gary wrote: "We all know sometimes a haircut can be a great pick me up sorta thing, the craic I had today in the hospital was unreal, and very humbling."
He struck upon the idea of offering to visit the Craigavon and Newry hospitals and to go to people's homes too when needed.
Gary has simply asked people to get in touch with Red's Barbershop on Facebook and let him know and they can arrange a time which best suits.
He added: "It's only a haircut but ya know what, seeing and hearing that gentleman today after getting a bit of tlc makes it worthwhile. 2020 we doing new things, we taking shop to new places.
"Spread the word folks, feel free to share, thanks for everything and enjoy your Sunday. I've enjoyed mine knowing that a simple haircut put a smile on that man's face today.
"A massive respect to all the staff at the hospital, amazing people."
Sign Up To Our Newsletter