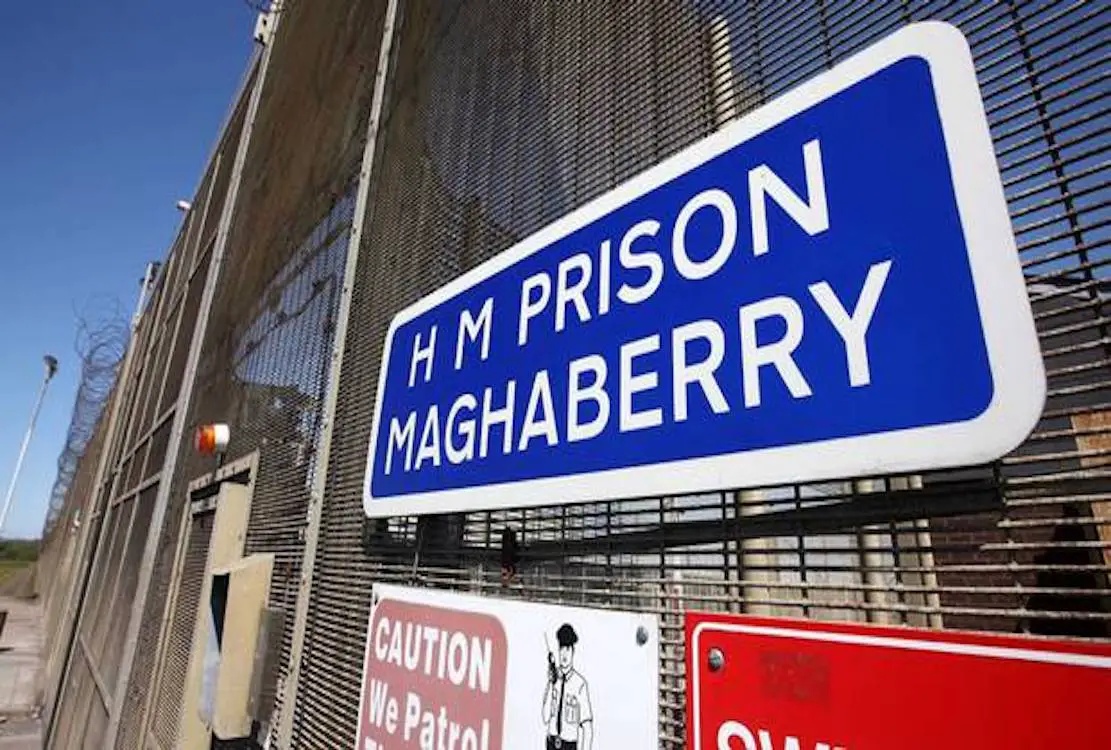 A South Armagh man accused of hijacking a vehicle and driving off with the female owner still holding on has been denied bail.
The case against the 37-year-old was listed for a bail application due to a change of circumstances after two witnesses had failed to pick him out in a Video Identification Parade (VIPER).
John Ward, of Dobson's Way in Bessbrook, appeared at Lisburn Magistrates' via videolink from police custody on Monday.
The defendant faces charges of hijacking, burglary, going equipped for burglary, possession of an offensive weapon in a public place, handling stolen goods and criminal damage.
At a previous bail hearing, a detective constable outlined that on May 17 at 2.15pm a white Audi A4 was rammed from behind by a black Audi A4 on Stapleton Drive in Dundalk.
When the woman driver got out to check the damage, the driver of the black car, alleged to be the defendant, got out of the passenger seat of the black car into the white car's driver side after a struggle.
He then proceeded to drive away with the female clinging on for around a minute, with the black Audi driven off by the other driver, the court heard.
The alleged incident was captured on CCTV from a nearby estate agents, which showed the male who hijacked the vehicle wearing a "distinctive" black and grey hoodie.
Then on May 19, between 11am and 3pm, a burglary was reported at an address on Keery Road near Strabane.
A witness claimed to have seen three males acting suspiciously in a white Audi A4, near the address at this time. A photo provided to police showed the car they believe to be that stolen two days earlier with false plates.
This same witness claimed to have spoken to one of the males, and court was told a description given appeared to match that of Ward.
A second witness also claimed to have seen a white car in the vicinity at the time. Court heard "golden jewellery" was taken from the address and nobody was home at the time.
At 11pm that same day, police on patrol of Garvaghy Park, Portadown located the stolen Audi near an address at which the defendant was residing at that time, and it once more had a different set of plates.
Inside the vehicle, police found a large axe in a passenger footwell and tools including a wrench.
During a search of Ward's address, the keys to the stolen vehicle were allegedly found in the front garden.
On May 26, police located the black Audi which they believed was used in the hijacking incident close to the defendant's permanent bail address on Dobson's Way in Bessbrook.
The detective said this was a particular 1998 model of the car which had 10-spoke alloys fitted.
Court was informed a search of Ward's home resulted in police locating a black and grey hoodie which they state matched that of the item of clothing worn by the hijacker in Dundalk.
On June 8, dashcam footage prior to the hijacking was shown to a member of the Gardai. They had known the defendant since 2009 and court was told they were able to positively identify him in the black Audi car.
Ward was arrested on June 9 and made no comment during interview.
Whilst in custody, the detective claimed the defendant had ripped off his G4S electronic tag and had thrown it at her.
On Monday, a constable stated that bail was being objected to due to a fear of further offences.
They accepted that two witnesses had taken part in a VIPER procedure which led to negative results but alleged Ward had been positively identified in dashcam footage by a member of the Gardai, who had previous dealing with the defendant.
Defence solicitor John Rocks stated: "We have had no indication at all of how this Gardai officer knows Mr Ward. On the last appearance it was presented by police that VIPERs were to take place with the two witnesses."
He commented how one of the witnesses had been dragged in her car which was hijacked and the other claimed to have spoken to the assailant, but neither had positively identified his client as this individual.
Addressing risk of flight, which had previously been an objection, Mr Rocks said: "He had been on bail since January. He could have left the jurisdiction at any point but has not.
"He has a significant record, I can't get away from that, but he does have significant medical issues which were previously not managed well by Maghaberry. There was a serious concern and he nearly died."
The constable outlined that the Gardai officer had known Ward since 2009 in a policing capacity and had allegedly spotted him in the suspect vehicle 20 minutes prior to the incident in Dundalk.
District Judge Amanda Henderson stated: "These are very serious offences. The defendant has a significant record and Mr Rocks has dealt with this application ably.
"But there remains great concerns relating to the risk of reoffending, his connections to the Republic of Ireland and the gravity of the offending."
Bail was refused and the case was adjourned to Craigavon Magistrates' on July 3.
Sign Up To Our Newsletter