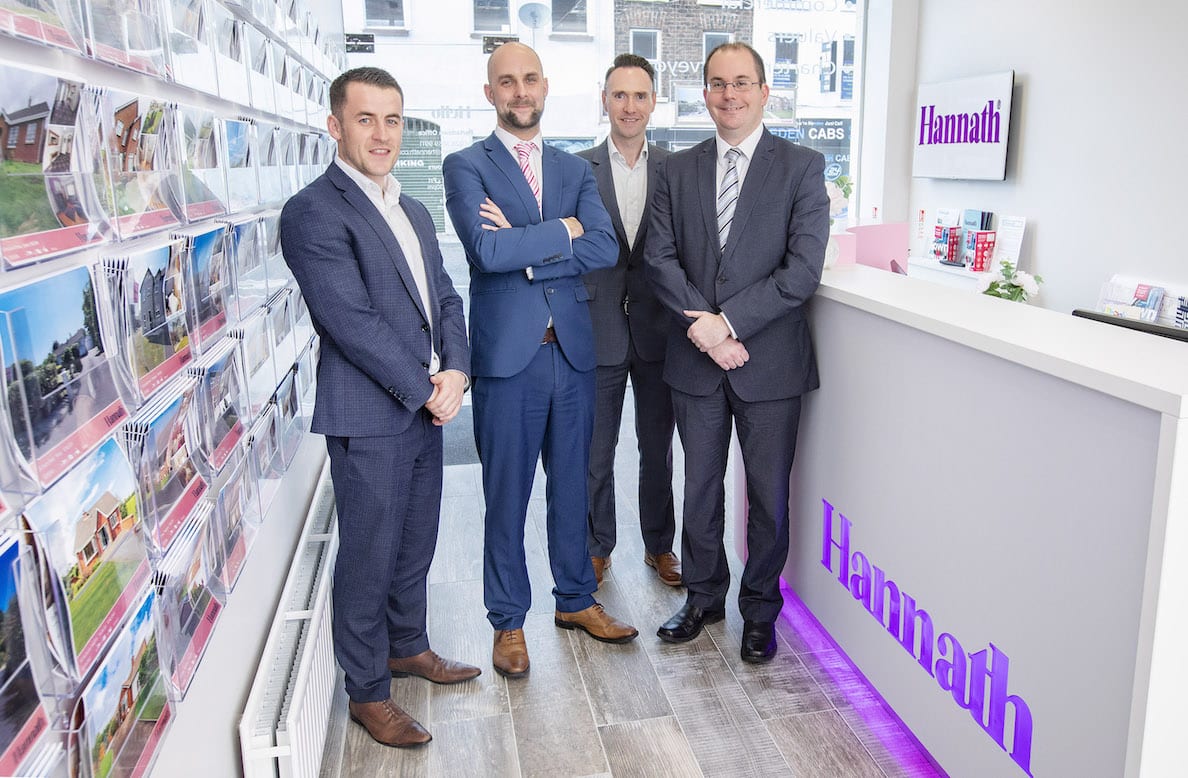 Leading Mid Ulster estate agent Hannath, based in Portadown, has been purchased by three Directors from within the business, with investment support by First Trust Bank.
Alastair Glass, Gary Little and Ciaran McKendry have each played a key role managing the business for over 12 years and are taking over from founder Michael Hannath who will remain involved as consultant to the business.
The company, which is the largest single estate agency practice outside of Belfast, employs 17 people across a wide range of property related services including residential and commercial sales and lettings, property management, professional services and valuations.
A three-time Northern Ireland Gold winner at the National 'Estate Agency of The Year' Awards in association with The Sunday Times, the new owners plan to capitalise on an already strong reputation to grow the business.
Speaking about the purchase, Alastair Glass, Hannath's new Managing Director said: "We are delighted to announce our acquisition of Hannath which begins a new chapter for the business.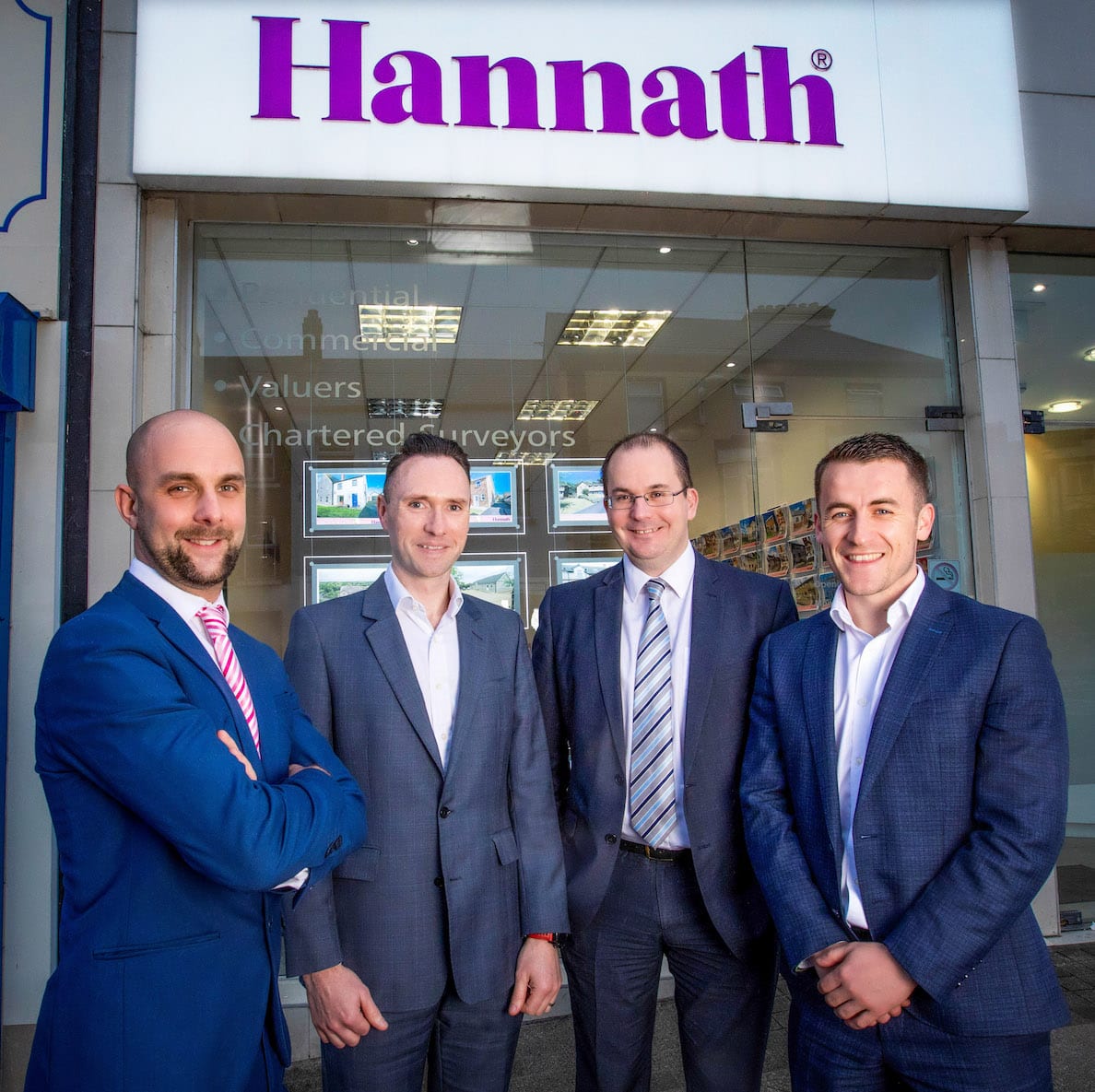 "We have exciting developments on the horizon and whilst we are already well positioned in the local market, we have ambitious plans to increase our presence across neighbouring towns.
"Part of our success to date has been a result of the multifaceted approach we take to business which we will continue to develop.
"As well as being industry experts in buying, selling and letting, we also have an in-house team of experienced Chartered Valuation Surveyors. We are an RICS registered firm and place customer service excellence, professionalism and integrity firmly at the heart of our business.
"The transition has been seamless – our name, our brand and all our people will all remain the same. Hannath have helped over 350 families move home in 2018 already, and we remain very much a client and family focused business."
Kevin Fitzpatrick, Business Acquisitions Manager at First Trust Bank added: "We are proud to support Alastair, Ciaran and Gary as they take ownership at Hannath with enthusiasm and extensive industry experience – almost 40 years combined.
"First Trust Bank works with a diverse range of local and well-known business in Mid-Ulster and we are proud to support Hannath Estate Agency with specialist retail, business and acquisitions advice.
"The team has put over 30 client's homes on the market this month alone, and we have no doubt that the business will continue to grow from strength to strength under their leadership."
Sign Up To Our Newsletter