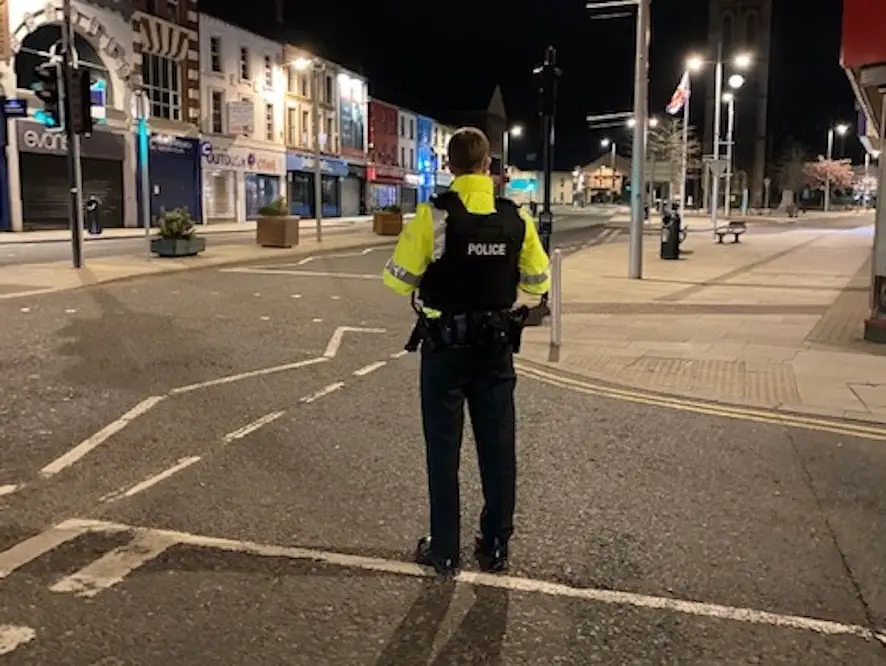 An attack on a man in Portadown on Sunday is no longer being treated as a sectarian hate crime, a police inspector has said.
Inspector Adam Ruston gave the update at a meeting of ABC Policing and Community Safety Partnership (PCSP) on Wednesday night.
He said investigations had indicated there was a "bit more to the assault" and that it was not sectarian, as was initially thought.
And he warned people to be careful about what they posted online, in particular approaching the marching season, when such posts "increase tensions".
The man, who was in his 20s, was assaulted in the town in the early hours of Sunday morning.
In statements released afterward, police said they had received a report that the man had been verbally abused and assaulted by a number of men in the Woodhouse Street area.
He was taken to hospital for injuries to his head.
They said the attack was being treated as a sectarian-motivated hate crime and appealed for information.
DUP councillor Darryn Causby claimed the young man had been "brutally assaulted for wearing a band uniform in our town centre".
Following last night's meeting, Sinn Féin councillor Paul Duffy has called on Councillor Causby to withdraw his remarks.
He said: "The police have confirmed at a public meeting of the Policing Partnership that no one was attacked in Woodhouse Street and the incident Councillor Causby was referring to happened in another part of the town and has no sectarian motivation.
"Councillor Causby must retract his statement which has the potential to raise community tensions and apologise for his wrongdoing."
Speaking on Thursday, Councillor Causby said the last he heard from police, they were "investigating a sectarian-motivated hate crime".
"The fact that the assault took place in the town still remains a deep concern. My comments were based on information at that time, as was the police press release," he added.
"Unfortunately this young fella was assaulted, but it's a positive step that it is no longer being treated as a sectarian hate crime, and that hopefully will ease tensions in Portadown."
Sign Up To Our Newsletter