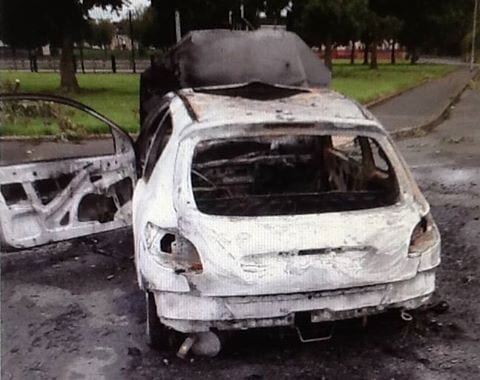 Police are trying to trace the owner of a car found burnt out in Portadown.
The vehicle was gutted and it has not been possible to confirm the make, but officers believe it may have been a Peugeot 206, possibly turquoise in colour.
It was torched in the Woodside Green area of the town just before 11pm on Monday night.
Police want to hear from anyone who may own, or knows who owns, the car.
They have also appealed to anyone who may have seen those responsible to come forward – driving the vehicle or running away from the scene.
The PSNI has also dismissed claims that some might make that the car had been 'just a run around', and that nobody was hurt, adding: "That's grand, but check out the damage to the road and think about who pays for that? All of us!"
If anyone has any information on the incident they can contact the non-emergency number 101, quoting incident number 1486 of 31/07/17.
Sign Up To Our Newsletter