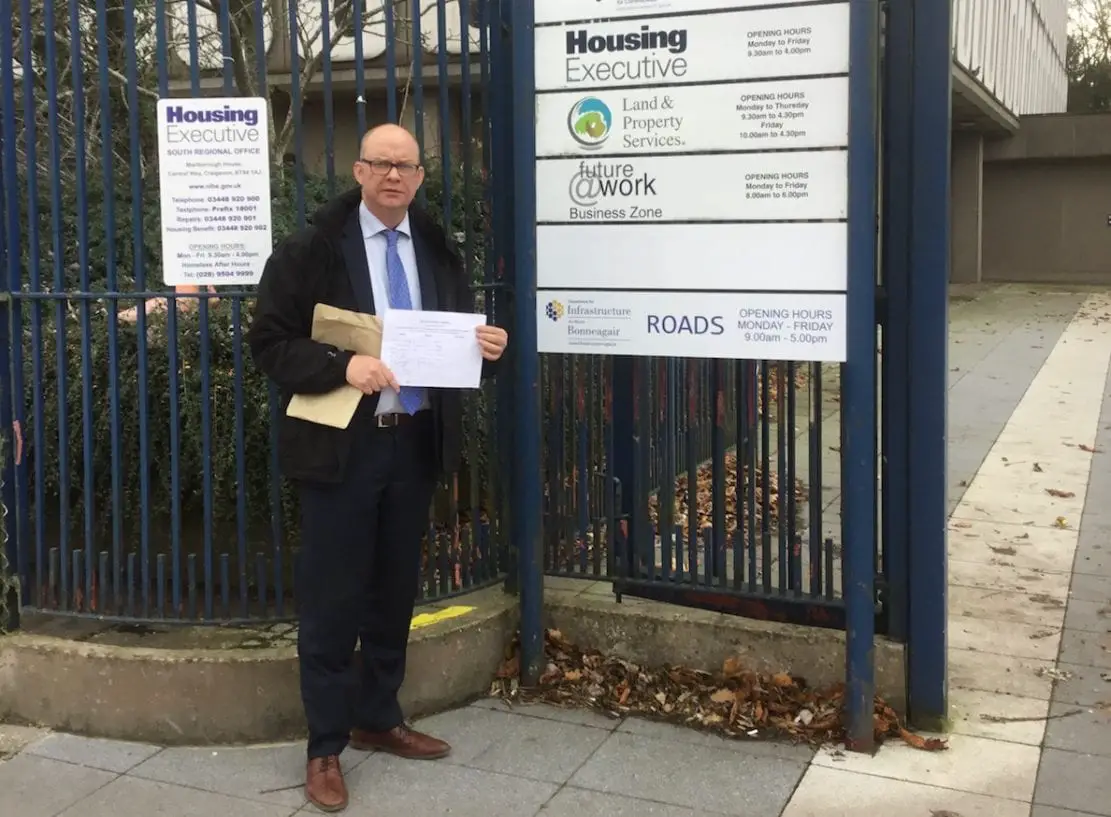 Residents in Annaghmore are campaigning for traffic calming measures to be installed on the Eglish Road before there is a serious incident.
A consultation – conducted by Brendan Mc Cann of the TADA rural support network– on various issues was hosted by the local GAA club and Annaghmore Regeneration Group.
One of the top requests was for traffic calming measures along the Eglish Road – a cause for residents' concern for many years.
The Annaghmore Regeneration Group and residents alike who hope to give the campaign a lift by having it well covered in the media so that the relevant agencies can no longer ignore their pleas.
"There is frustration in the local community about the lack of movement on this issue and I hope that a petition signed by over 200 residents will encourage road service to take action to address the concerns of the community," said Sinn Féin MLA Cathal Boylan.
"Eglish Road is a very busy road for both motorists and pedestrians. Over the last number of years there have been a lot of near misses and it is only a matter of time before someone is seriously injured."
He added: "TransportNI commenced a review following representations made by Sinn Féin and we are still awaiting the outcome of this review one year on. This can be of no great comfort to local residents.
"It is hoped the community consultation responses will demonstrate the level of feeling behind the need for such measures and hopefully Transport NI will give serious consideration to this community campaign."
Local Sinn Féin councillor and Deputy Mayor Paul Duffy, who handed in the petition, has pledged his support to the group and the community and calls on TransportNI to introduce measures to will ensure the safety of pedestrians especially the children.
Sign Up To Our Newsletter