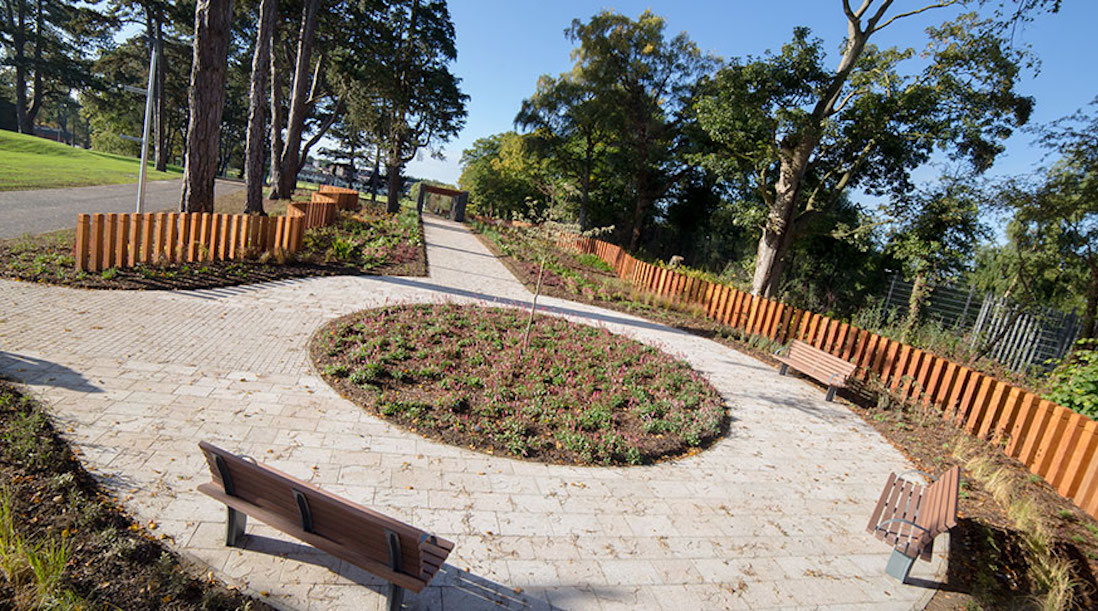 The PSNI has confirmed it is carrying out additional patrols in a Portadown park in an attempt to tackle anti-social behaviour. with a local councillor keen to ensure young people are not unfairly blamed.
The confirmation of an increased police presence at Portadown People's Park comes following a social media post claiming two men were "lying slumped" at the entrance of a Council building drinking beers at the same time as children were being collected from a summer scheme.
The post also called for this problem to be addressed by the appropriate authorities as soon as possible.
A spokesperson for Armagh City, Banbridge and Craigavon Borough Council said: "Council is aware of the matter and is liaising with the PSNI, PCSP and other government agencies to resolve the issue.
"Council can confirm the matter has been reported to the PSNI."
PSNI Neighbourhood Inspector, Leslie Badger said anti-social behaviour is taken very seriously by the police and confirmed patrols are being increased in the area.
"I want to offer my reassurances to the local community, especially as we are still in the summer months, that anti-social behaviour is something that we take very seriously.
"We welcome any information from the public and local elected representatives to inform what we are doing as we work towards a solution.
"We would ask parents and guardians to speak to their young people and to be aware of where they are.
"Officers are carrying out additional patrols in the area and I would encourage anyone who witnesses any anti-social or criminal behaviour to report any incidents to us on the non-emergency number 101."
However, Councillor Julie Flaherty has warned against blaming young people for these incidents and urged anyone with any information to contact the PSNI.
"Let's not blame the youth of today – this was not young people causing this but young people at a summer scheme had to witness it, not once, but twice this week," said Councillor Flaherty.
"This is just not acceptable. Our young people have been through so much these last 18 months and have been enjoying many summer schemes and the urban sports programme in the park.
"This has got to stop. There should be a no tolerance approach to this across Council.
"The people own this park, the community owns this park and I'm determined not to let the minority ruin it."
Councillor Flaherty continued: "A lot of money was spent on The People's Park and I don't think it is getting the attention it deserves.
"The toilets are vandalised regularly and really are not of an acceptable standard either.
"We cannot allow people to loiter and abuse our public spaces. If you see anti-social behaviour of this type please alert the staff and call 101 immediately."
Sign Up To Our Newsletter