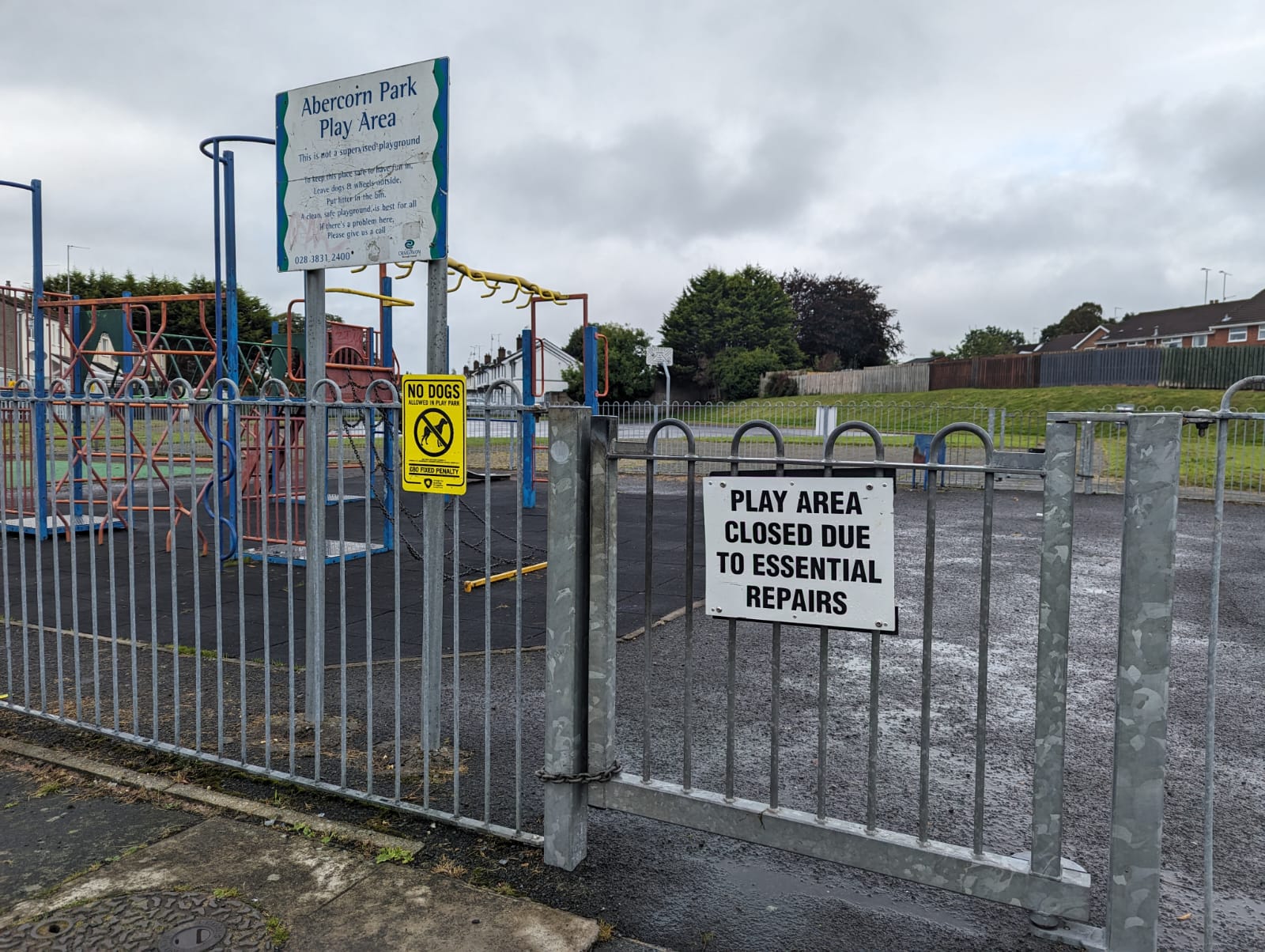 Yet another play park in the Borough has been closed to the public due to vandalism on-site, ABC Council have said.
In a post on social media, Council have announced that Abercorn Play Park, located in the Killicomaine area of Portadown, has been closed due to vandalism, pending repair work being carried out.
A spokesperson for ABC Council has told Armagh I that a section of the safety surfacing around a piece of play equipment has been damaged.
No details have been given in regards to when it is expected that the park will be reopened to the public.
Writing on Facebook in response to the announcement, Lord Mayor of ABC Council, Alderman Margaret Tinsley described the development as "frustrating".
She said: "If you only knew how hard I have been lobbying on your behalf to ensure Abercorn Park is upgraded. This is so frustrating. Council are now spending your money to repair this, instead of it being used to upgrade the park."
Speaking at a committee meeting of ABC Council in June, Alderman Tinsley asked for an update on the redevelopment of the park, saying that broken equipment was "causing a lot of upset with residents".
A council officer told the chamber there would be a presentation provided to members in the behind closed doors section of the meeting which would give "a bit of a timeline" for phase two of the strategy.
The officer also confirmed he would discuss the individual park with officers and come back to Alderman Tinsley with an overview of its situation after the meeting.
Abercorn Park is the latest play park in the Borough that has had to be closed for repairs due to vandalism.
Sign Up To Our Newsletter