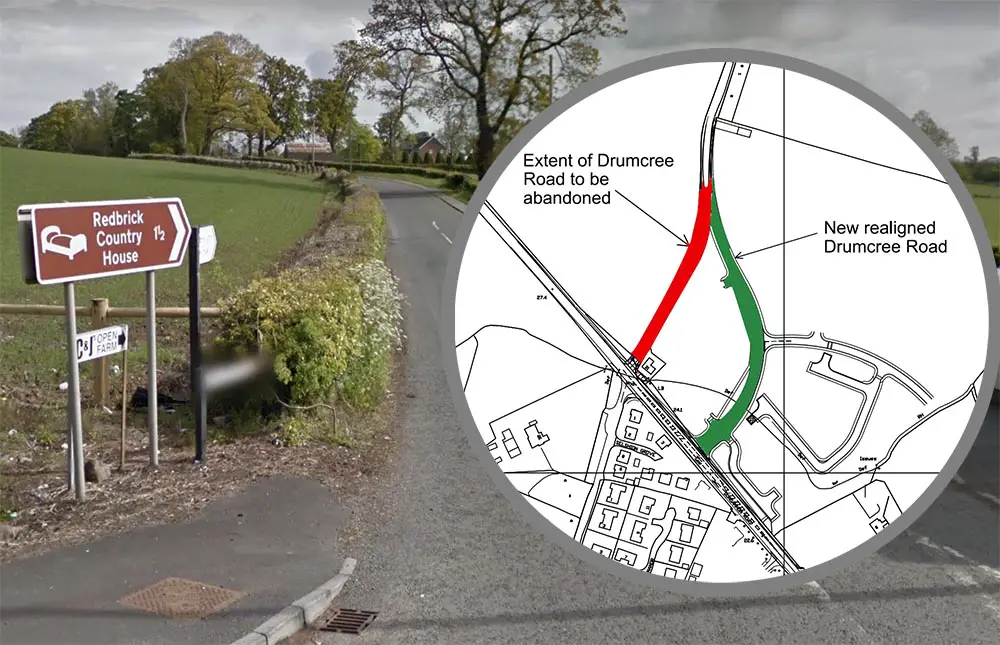 The Drumcree Road in Portadown has historically been a controversial stretch of asphalt and now the Department of Infrastructure want to abandon a portion of that road altogether because of a new housing development.
But those plans were described as "crazy" by a selection of Armagh, Banbridge and Craigavon Borough councillors on Monday night.
The 200-metre stretch from the main Dungannon Road (see below) towards Drumcree Parish Church is set to be axed in favour of re-routing it through a new housing development, currently underway in the area.
Councillors argued that not only would it re-route the Portadown District Orange Lodge's annual July parade through a new residential area, they argued it would force rural traffic – including heavy farm machinery working at all hours – into the development which would "cause great hurt to anyone who is going to purchase these houses".
The Drumcree Road has long been synonymous with 'Drumcree Sunday', however, the often controversial annual parade played a secondary role in Monday night's debate as Sinn Fein councillors backed DUP Alderman Sydney Anderson – also a member of  Portadown District Orange Lodge – in agreeing that the abandonment order from the Department would just not make sense.
Alderman Anderson expressed "great concern" at the Roads Service's proposal stating the Drumcree Road is well used by a number of people, including dog walkers and joggers, who "enjoy that loop onto the Dungannon Road and Garvaghy Road".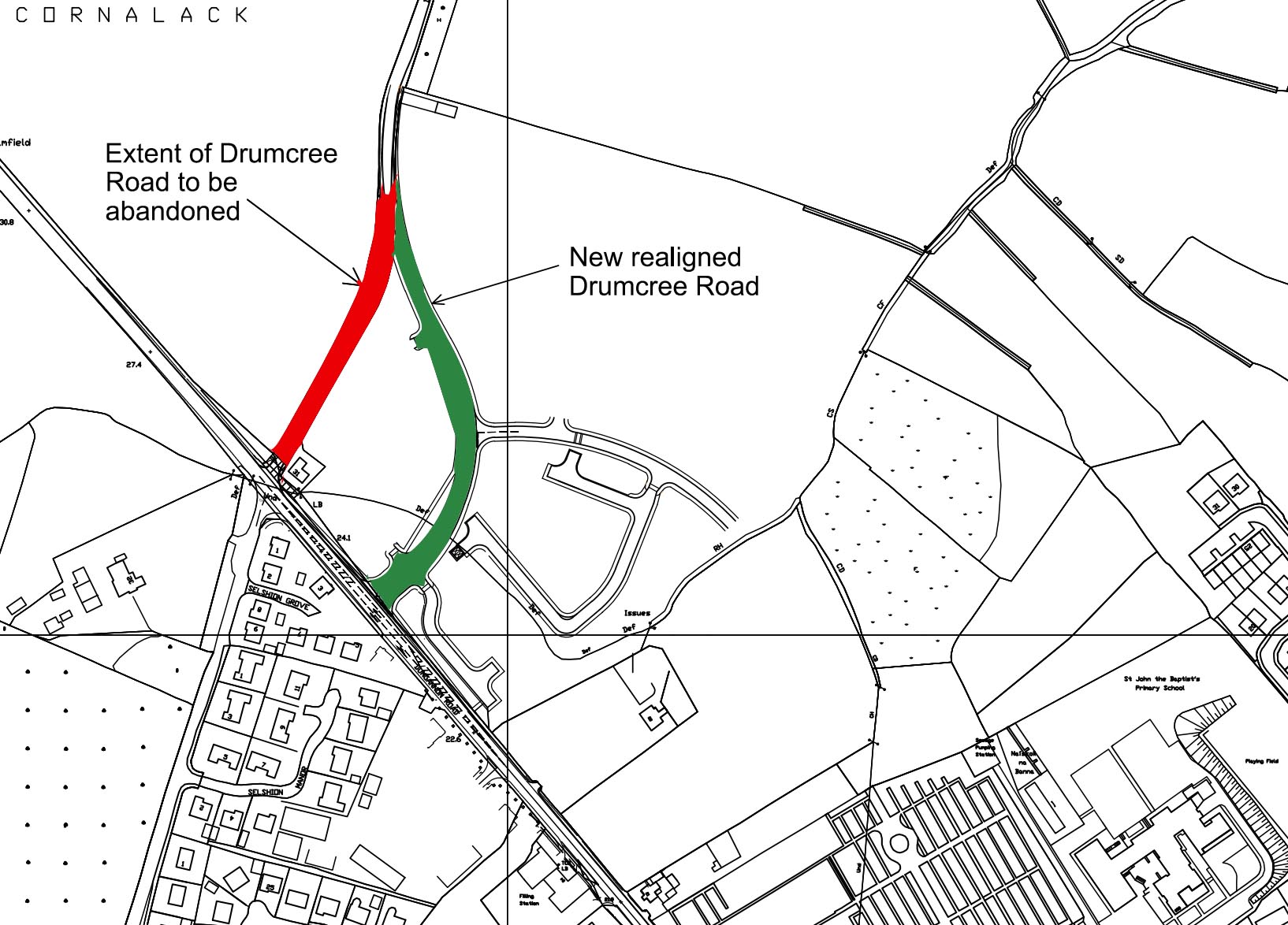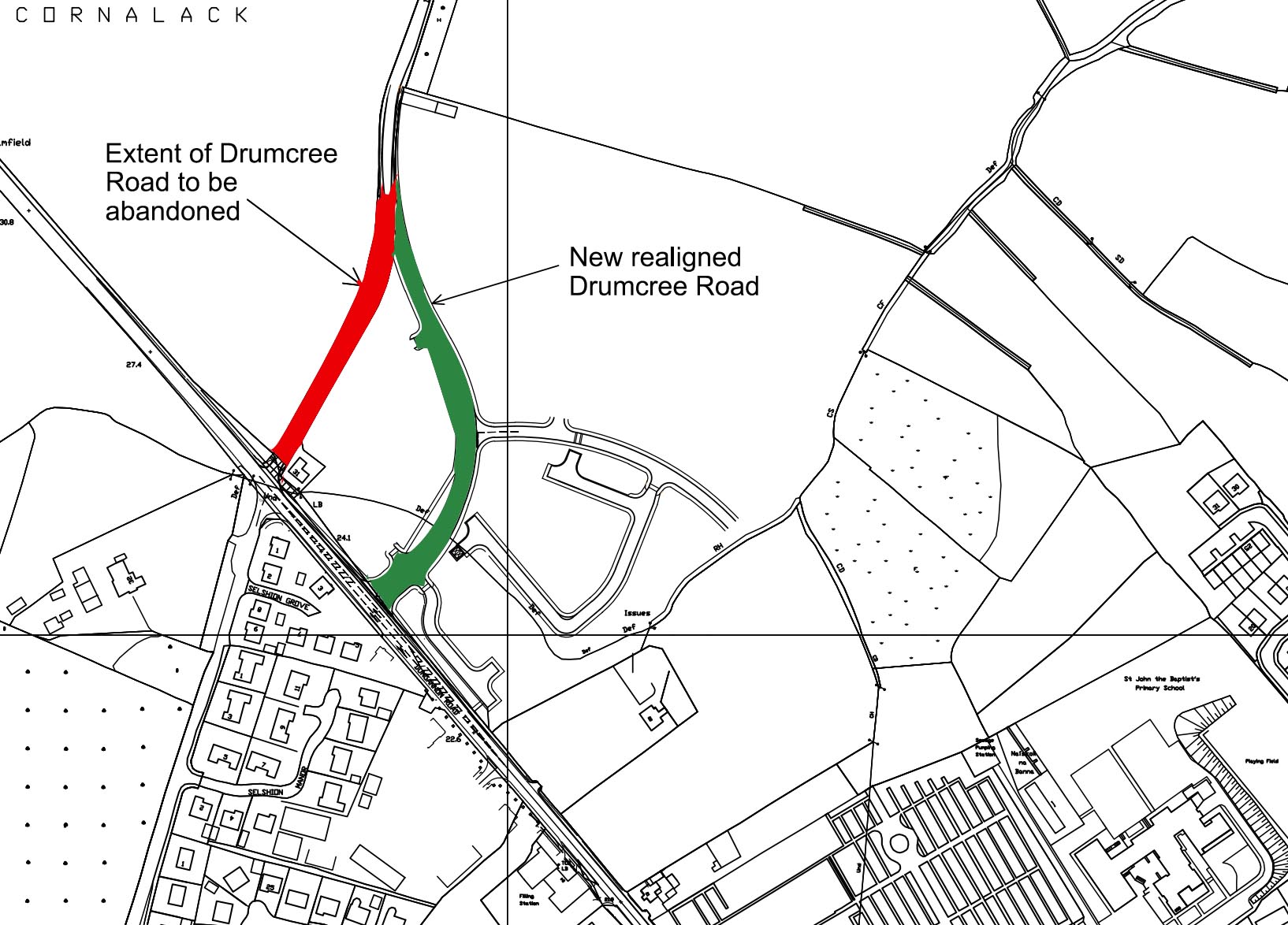 "If this part of the Drumcree Road was to be abandoned these road users would have to go through that new development, which I believe would not be a very good idea given the volume of people."
He added: "I have received correspondence from a number of people, as well as the Portadown District Orange Lodge, to which I am also a member, concerning the closure of this road.
"They have asked me to bring to light that the Lodge parade this road each year in July to attend their annual church service at Drumcree Parish Church, and to abandon this portion of road would mean the re-routing of this parade on to the new re-aligned road right through that redevelopment, as there is no other suitable route there at present.
"This, I believe, would also create great difficulties and bearing in the mind the sensitivities which exist, and in the interest of good community relations, I would suggest that this portion of road be obtained for pedestrian access only, thus facilitating those pedestrians who potentially use it."
SDLP Councillor Thomas O'Hanlon queried: "I'm getting lost in all the strategic stuff here; are we objecting to an infrastructure project because it's a parading route?
"I would suggest that this is not adopted as the opinion of Council," he added.
A comment to which Alderman Anderson said was disappointing but that he was "not surprised" by.
"This may not be very nice for me to raise but I would remind Councillor O'Hanlon that as a representative I have been asked by the Orange Order to raises these concerns and whether he likes it or not, they are part of this community," said Alderman Anderson.
"This is not simply about a parade route, there are sensitivities around that issue, we all know that.
"We should be making an effort, as a corporate body, to ensure all communities are represented in the best possible way and what I am proposing is that we ask the Department to keep the road as a pedestrian walkway at least.
"Closing it down will cause great hurt to anyone who is going to purchase these houses.
"I propose that Council responds to road service expressing objections to this abandonment and call for it to be kept fully open to meet the needs of the rural community."
Deputy Lord Mayor Kyle Savage said he had been approached by the farming community who are concerned about going through a development with heavy machinery – sometimes late at night.
His Ulster Unionist party colleague Jim Speers said it "would be madness for this road to be abandoned from a farming point of view".
"Leaving aside all other aspects," he continued, "to divert that traffic through a new development would be madness. It's not a political issue, I think anyone would understand that this is not a common sense approach."
Councillor Sam Nicholson said diverting traffic into a development with four roadways coming off it would be "absolutely crazy and I can see that in the future being extremely problematic".
Sinn Fein's Paul Duffy commented: "To tell you the truth I have no problem with the proposal.
"I have also been contacted by residents in the local area about this proposal and I have no objection to this proposal whatsoever."
A proposal from Councillor Nicholson to defer Council's response for a month was narrowly defeated with DUP and Sinn Fein representatives firm in their support of objecting.
While Alderman Anderson's proposal, to write to the Department making clear the objections expressed to this abandonment, was then brought to the floor.
The proposal was supported with the 27 DUP, UUP and Sinn Fein members present, voting in support of the proposal.
Sign Up To Our Newsletter