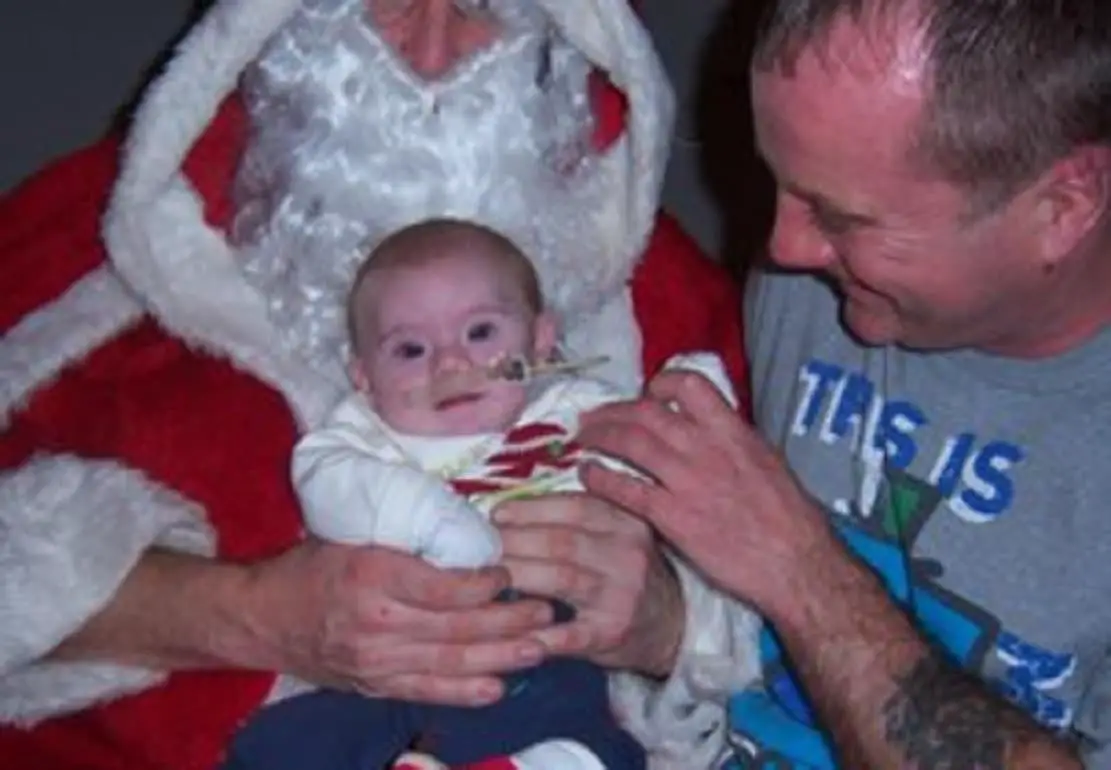 Back in 2011, Portadown woman Julie Flaherty's baby son Jake was too unwell to visit Santa, so the man in the big red suit came to see him at home on Christmas Eve.
The photo with Santa is one she treasures, and it is one of the reasons she is so passionate about the Relaxed Christmas event, run every year by ABC Council for families of children with additional or sensory processing needs.
The event, the final day of which took place at the weekend, allowed children to enjoy the magic and wonder of Christmas, with activities and a visit to Mrs Claus in the calm and supportive environment of Bleary Community Centre.
She said: "There are so many parents tell us that this is the only photo with Santa their children have ever had taken.
"They aren't able to go and see Santa in any of the stores or shopping centres."
The UUP councillor and husband Wayne lost their son in 2013 just two days after his second birthday.
He was born with Down's syndrome and battled a range life-limiting complications in his short life.
The experience changed her and had resulted in her campaigning passionately to improve the lives of  children with disabilities and their families.
In a platform piece for Armagh I, written to mark International Day of Persons with Disabilities on December 3, Julie sets out what the day means to her, and reflects on the strides already made in the borough.
She said: "It is much more than a day, like so many others now, just to mark – it is a day to reaffirm commitment.
"To mark International Day of People with Disabilities, we light up key buildings purple all over Northern Ireland and Great Britain to call for a better future where people with disabilities experience equal opportunity and face no barriers in all aspects of their lives.
"We light up buildings all we want, we can have lovely photos at events of all descriptions and we can say great things but we must see positive change on the ground for people with disabilities- visible and hidden.
"I hope that through my work for better access and inclusivity in Armagh City, Banbridge and Craigavon Borough we can drive tangible change for everyone.
"I feel very proud that we are now the first council to have a stand alone Changing Places Toilet Policy in place, working across departments for the betterment of our communities. We need to see the support from central government deliver on promised made.
"I am overwhelmed to see three new changing places toilet units delivered to our beautiful parks and open spaces – this opens up such opportunities to so many who never would use them for any length of time.
"I can't believe we are now the first council to finally have a mobile changing places unit for use at our outside events.
"Our sports development team in council, working with Disability Sport NI, deliver such outstanding programmes for children and adults across the borough.
"Of course, we also have the utterly magical Relaxed Christmas event which I am particularly proud of. It is really so special for families whose children have extra medical and development requirements.
"So, on International Day of Persons with Disabilities, we must reflect on what we do, how we do it and how we can do so much more.
"I just must do it.
"For my boyo and yours."
Sign Up To Our Newsletter