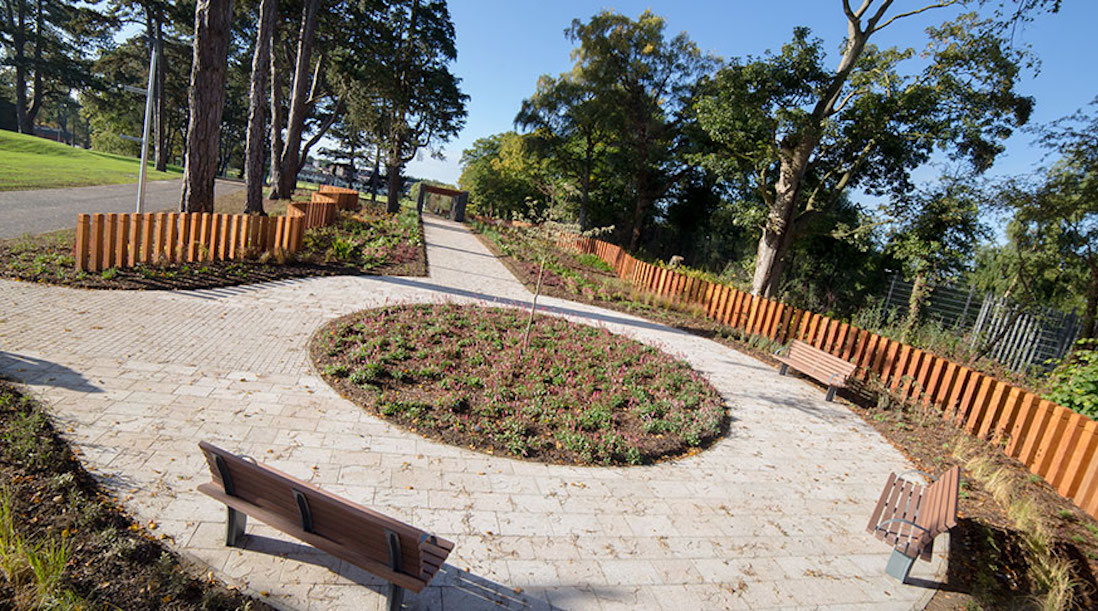 Seven months after first highlighting a problem with the accessibility of an accessible toilet at a Portadown park, a local councillor has urged Armagh City, Banbridge and Craigavon Borough to solve the problem quickly.
Last summer it was revealed that anyone wishing to use the changing places facilities at Portadown's People's Park are required to notify the council at least 24 hours before they intend to use the facility.
Changing Places toilets are designed so they are completely accessible and provide sufficient space and equipment for people who are not able to use the toilet independently.
The issue was raised at a council meeting on August 23 last year by Councillors Julie Flaherty and Eamon McNeill and in response to their complaints, the council's strategic director of neighbourhood services, Sharon O'Gorman said the local authority was working to address the issue.
"We are aware of the issues in relation to the Changing Places toilets and are looking to put in place a more user-friendly approach through an external door," said Ms O'Gorman
"This will be picked up through Council's maintenance budgets."
However, seven months later at a meeting of the council's monthly meeting held on Monday, March 28, Councillor Julie Flaherty expressed her frustration the problem has still not been adequately addressed.
"I am entirely frustrated at the progress of the Changing Places toilets in the People's Park in Portadown," she said.
"I raised a very important and distressing issue last summer and as yet not a stone has been turned in that pavilion to sort out the issue of a locked door on a Changing Places toilet.
"I know things can be slow and I appreciate things take time and these are, as I was told today, 'bespoke doors' but let me be clear, I want that door in before the summer period. I am just so frustrated about it.
"Be under no illusion, I will bring this up at every opportunity. The toilets in Portadown People's Park are absolutely appalling. I implore some of the officers and directors to go and have a look at them.
"The staff on the ground are doing the best they can but it is not satisfactory for me as a councillor to receive an email response in relation to a problem telling me 'we are thin on the ground with staff'.
"We all know that but if we have parks we want to be proud of and busy in good weather we either have the facilities or we don't. If we can't keep the toilets clean then we close them."
Cllr Flaherty continued by comparing the toileting facilities on offer in other parks across the borough and called on officers and the council's senior management team to create a joined up approach to ensure adequate provision across the borough.
"There are good facilities at Lurgan Park and we have an accessible toilet pod arriving there soon to enhance these facilities," she said.
"However, we have no toilets at all in Edenvilla and there is a lack of provision at Oxford Island.
"We are going to have join things up here folks. It is beyond a lick of paint at this stage.
"I will leave it at that for now. I have spoken to officers but I don't want an email saying we are short staffed when I say a toilet needs cleaned, I want them cleaned.  Enough is enough."
Cllr McNeill asked if it would be possible for a site meeting to take place "provided it does not slow the process down" and Ms O'Gorman confirmed a site meeting could be arranged.
Last August when asked who was responsible for signing off on the decision to require 24-hour notice to use the changing places facility at the People's Park and if the council would consider it acceptable if other members of the public had to give 24 hours notice of their intent to use restrooms at council facilities, a spokesperson for the local authority said it "recognised the need to improve user accessibility".
"The notification for use of the Changing Places toilet facility at People's Park in Portadown is a temporary arrangement," said a council spokesperson.
"The current access point is restricted by sole entry through the pavilion, which requires manual opening and closing by a staff member to facilitate access,"
"Council has recognised the need to improve user accessibility and is actively investigating the possibility of installing a new external door that will use radar key technology to aid controlled public access to the facility."
Sign Up To Our Newsletter