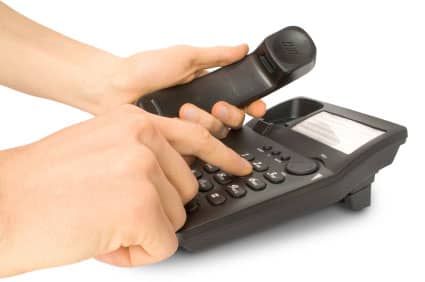 Police in Armagh, Banbridge and Craigavon are advising local businesses to be wary of unsolicited phone calls asking them to advertise in magazines they are not familiar with.
It follows a report that a business in the area was approached on behalf of someone purporting to be from a crime prevention magazine requesting they buy advertising space.
Michelle Wilson, PSNI Crime Prevention Officer for Armagh, Banbridge and Craigavon, said: "We believe this may be a scam. The crime prevention angle is often used as a ploy to gain a degree of credibility and make people drop their guard.
"Our advice is that you should never disclose financial details or make commitments to pay by credit or debit card to cold callers no matter who they claim to represent. Reputable organisations will give you the chance to think about your response.
"Do not let anyone pressure you into making a commitment. Take your time in coming to a decision. After all, it's your money, so think carefully about whether or not you want the advertising exposure that is offered, and also check to see how many editions are printed and where they will be circulated.
Anyone who has been approached in this way or who is concerned should contact their local police on the non-emergency number 101."
Read more news:
Armagh 2002 All-Ireland winning team members supporting ICU fundraiser
Milford widow renews emotional appeal for return of husband's stolen ring
Multi-million pound projects at 'advanced stage' – but more progress due!
Police say local businesses have fallen victim to UK-wide credit card scam
New Order to harmonise dog fouling penalties takes effect from today
Major retail investment proposed for south Armagh village