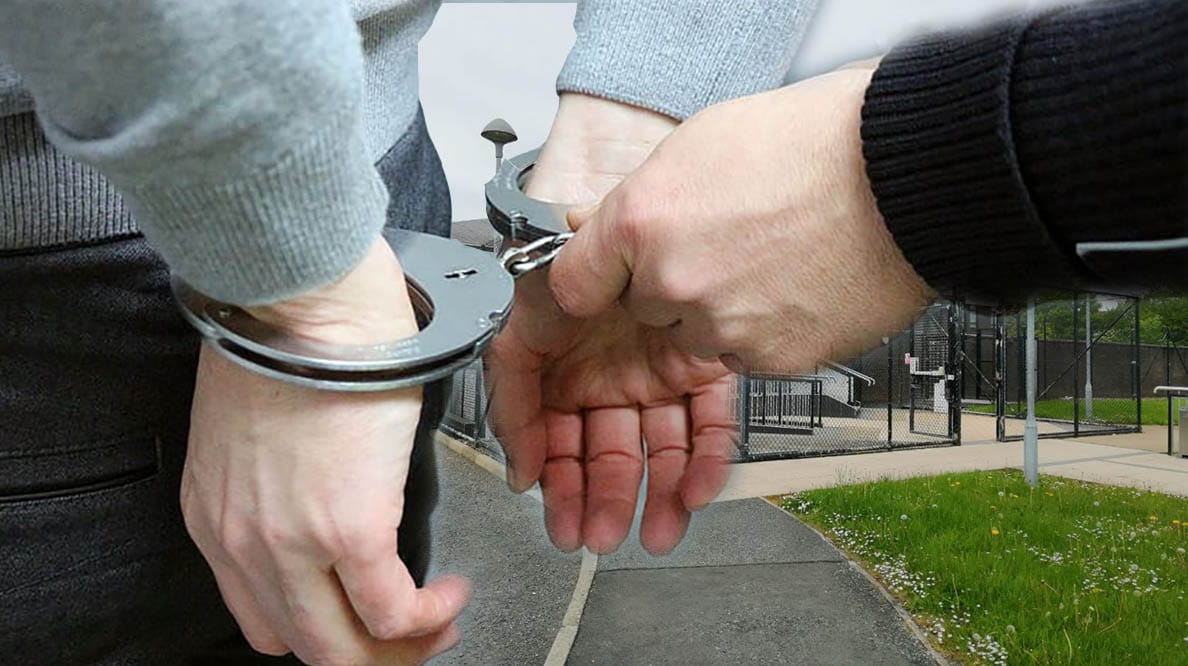 A man who carried out what a judge described as "a campaign of sexual abuse" against his foster-daughter has been jailed for nine years and will remain of the Sex Offender Register for life.
Aged in his sixties, the former council employee who cannot be identified to protect the victim, denied the allegations, only switching position on the morning of his trial was to begin at Newry Crown Court.
He admitted five counts each of sexual activity and penetration, as well as two counts of inciting sexual activity – all involving a child family member.
Offending spanned a five month period from May to September 2018 and began with him kissing her neck.
The defendant first attempted sex with the victim in the shower room but was interrupted by his wife.
He allowed the child to have alcohol and cigarettes, including after one instance in which he again tried to have sex but failed, using a sex toy instead.
On another occasion, when the child was upset by an unrelated incident, the defendant hugged her and stated what he'd like to do sexually.
Following another instance of attempted sex, the victim ran away to her biological mother, however the defendant collected her and recommenced sexual behaviour.
He provided her with a phone to which he sent sexualised messages.
The child told a friend of the activity and was swiftly relocated while police and Social Services investigated.
The defendant was arrested but, "maintained he was 99% sure he hadn't committed the offences but declined to say the allegations were lies".
Defence counsel contended his client had "a long record of fostering children with his wife and there is no suggestion they were received into anything other than a loving, caring home. This was a clear aberration."
While the victim's relationship with her foster-mother became strained, "the defendant was very supportive of her over the years, long before this happened. She was a troubled child, or she wouldn't have been there."
The defendant initially believed the victim had feelings for him "but now accepts he misconstrued that".
It was conceded admissions came late, but stressed: "He wasn't prepared to put the child through a trial. He is concerned for her well-being and takes full responsibility for his actions, which he describes as deplorable. He expresses hope for her resilience and regrets what he has put his family through … This conviction means future contact with all children will be closely monitored. He will never be allowed to foster again."
During his sentencing remarks today (Thursday) Judge Gordon Kerr QC referred to a pre-sentence report noting the defendant demonstrated "a distorted view and considered the victim a young adult rather than a child … He believed the victim was already sexually active, so his actions were acceptable. He continues to minimise his behaviour. His attitude is disturbing and at times he seems to suggest abuse of this child was justified because she didn't complain about it."
The defendant confirmed knowing such activity was illegal because "the government said it was" but stressed the victim was not forced into anything.
Asked if he saw this as harmful, he replied: "In what way?"
Judge Kerr remarked: "The trust in foster-parenting could be undermined by such behaviour. The victim was going through a traumatic time with various issues and he did not assist, but took advantage."
The judge handed down a prison sentence of eight years, with half served in custody and half on licence, meaning the defendant could be out in four years.
The defendant will remain on the Sex Offender's Register for life and was made subject to a Sexual Offences Prevention Order for 12 years.
Sign Up To Our Newsletter