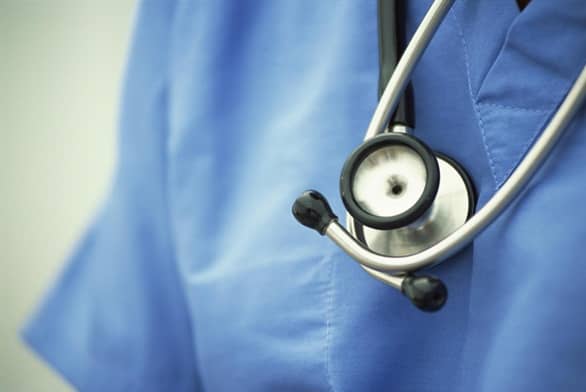 The Southern Health and Social Care Trust is reminding people how to use the GP Out of Hours service to ensure they get the best treatment to meet their needs.
GP Out of Hours is only for urgent medical problems that cannot wait until GP practices re-open. Anyone living in the Armagh, Dungannon, Craigavon, Banbridge, Newry and Mourne areas has access to the service during its opening hours.
People are urged to choose the right service to meet their needs before phoning GP out of hours on Tel: 028 3839 9201 and consider the other options available to them like self-care or their local community pharmacy.
Angela McVeigh, Director of Older People and Primary Care for the Southern Trust explains: "We ask patients to phone first so that the Nurse or Doctor can determine what type of treatment is best for them. About 50% of patients who contact the service receive telephone advice and do not need to attend a centre. A minority of housebound patients will receive a home visit and others may be advised to attend a more appropriate service like the Minor Injuries Unit, Emergency Department or the Emergency Dental service.
"If you do need a face to face consultation, the Nurse or Doctor will arrange an appointment at your nearest available GP out of hours base. The phone first system aims to make the service much more convenient for patients who have an urgent medical condition, ensuring that everyone gets the most appropriate service to meet their needs and avoiding unnecessary waits that could occur if you drop into a centre without an appointment."
Angela continues: "Also, due to ongoing challenges in ensuring sufficient doctors to cover all shifts, there may be occasions when the part time centres at Kilkeel and Armagh will be closed and appointments will be arranged in another centre, so phoning first also avoids the risk of turning up to a closed facility."
"We are committed to providing safe, high quality care to all people across the Southern area and have a number of very dedicated GPs supported by a small team of Nurses working in the out of hours service. During those times when we are under particular pressure, GPs will be located at the more central bases in Newry, Dungannon and Craigavon to enable them to provide the service across the whole area."
People are urged to choose the right service at the right time. There are a range of healthcare services available to help you find the right care. For more Information on how and when to contact GP out of hours, what to do if you have a minor ailment, minor injury and what to do in an emergency go to: www.gpoutofhours.hscni.net and www.nidirect.gov.uk/choosewell
The GP Out of Hours Factsheet 2014  is available on www.southerntrust.hscni.net under Contact Us/Emergency Contact Numbers. To keep updated follow us on Facebook (Southern Health and Social Care Trust) and Twitter (@SouthernHsct)
Sign Up To Our Newsletter
Sign up to our newsletter for major breaking news stories as they happen – right to your inbox.