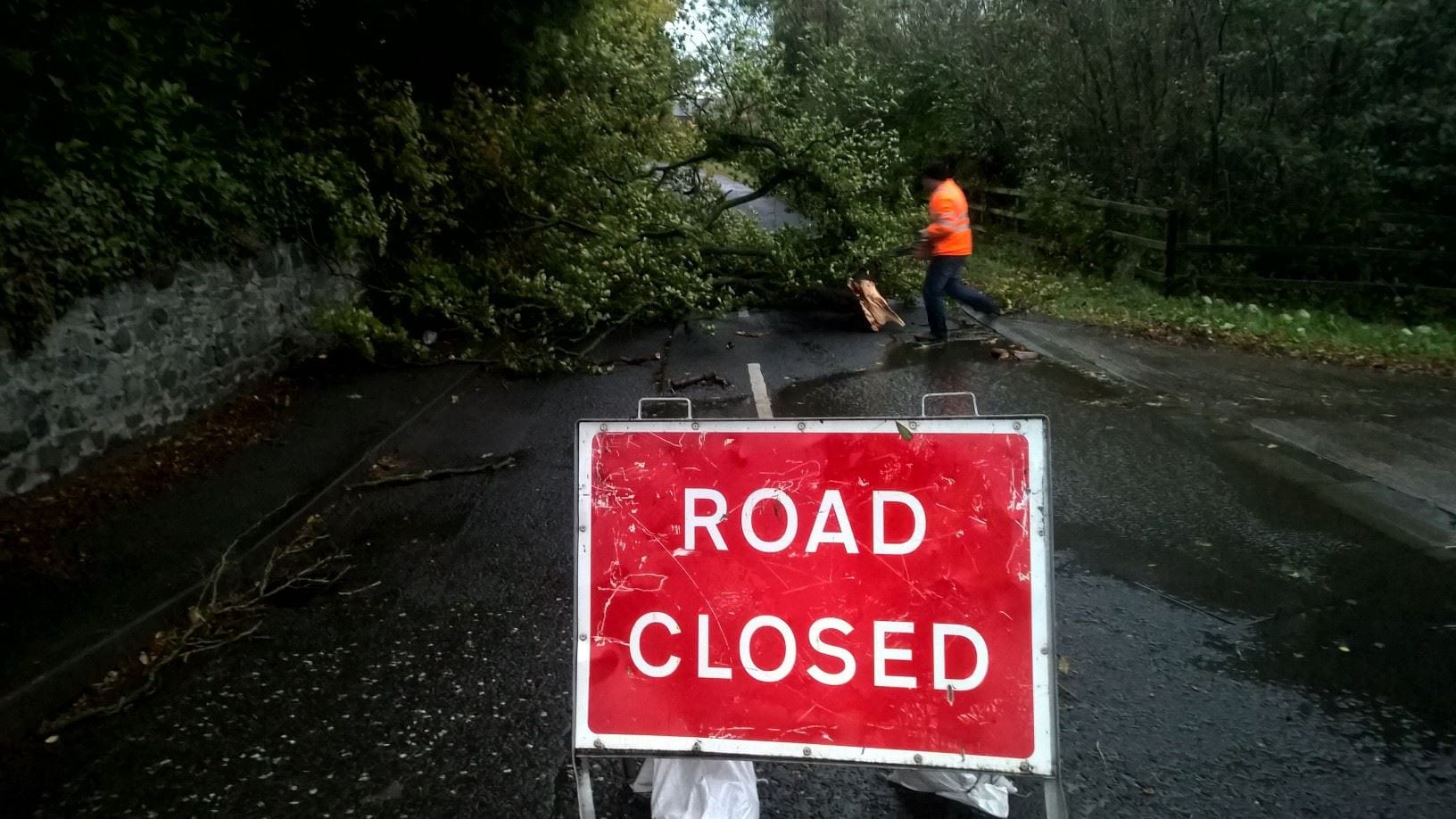 Another weekend; another weather warning across Northern Ireland.
Storm Jorge is set to bring heavy rainfall and wind speeds of up to 50mph with the risk of flooding once again very likely.
The first band of heavy rain is expected to land in Co. Armagh on Friday from 5am right through the morning. Overnight and into Saturday morning will bring deluges with Saturday set to see gales batter the region once more.
The worst of the wind and rain will come on Saturday afternoon and into the evening.
There is also a threat of some snow on Sunday but that will likely be sleet given the rainfall expected.
Chief Meteorologist at the Met Office, Paul Gundersen, said: "This weekend we'll see another named Storm bring strong winds to parts of the UK with several wind and rain warnings in place.
"On Friday a band of rain associated with Storm Jorge will move across the UK – we have issued rain warnings for parts of Wales and northern England, where rain will be heaviest and we could see 60-80mm possible over the highest ground.
"South-westerly winds will strengthen through Saturday morning and it'll turn widely windy except for northern Scotland, with wind warnings in place for Northern Ireland, Wales, southern Scotland and much of England.
"Where warnings are in place gusts of 50-60mph are likely quite widely with 65-70mph possible in coastal areas, however the strongest and most damaging winds are expected across the Republic of Ireland."
"With rain falling on already saturated ground, further flooding is possible places. You can check your flood risk and stay up to date with flood warnings in your area with Natural Resources Wales, SEPA, NI Direct and the Environment Agency."
Why is this storm not called Ellen?
The Spanish meteorological service, part of the south west Europe storm naming group, named Storm Jorge on Thursday (27th).
It is convention for all other national meteorological services to then use that name when referring to the low pressure. As such the system will not be named Ellen but will align with our European partners and be referred to as 'Jorge'.
The fact that the system may have a different name than some expected should not influence their response. The weather over the weekend could have impacts due to the strong winds and those in the warning areas should take the advice of local emergency services seriously.
Met Office Deputy Chief Meteorologist, Dan Harris, said: "As Storm Jorge begins to weaken and clear later on Saturday we'll see a trend back to slightly colder conditions, with some snow over hills and mountains in the north of the UK and a mixture of rain and hail showers in the south. Away from much of Scotland it'll remain blustery on Sunday, although not quite as windy as Saturday.
"The weather looks likely to remain rather cold and showery into next week and there's a chance of further wet and windy weather around the middle of the week, although confidence in details are low at this stage."
Sign Up To Our Newsletter