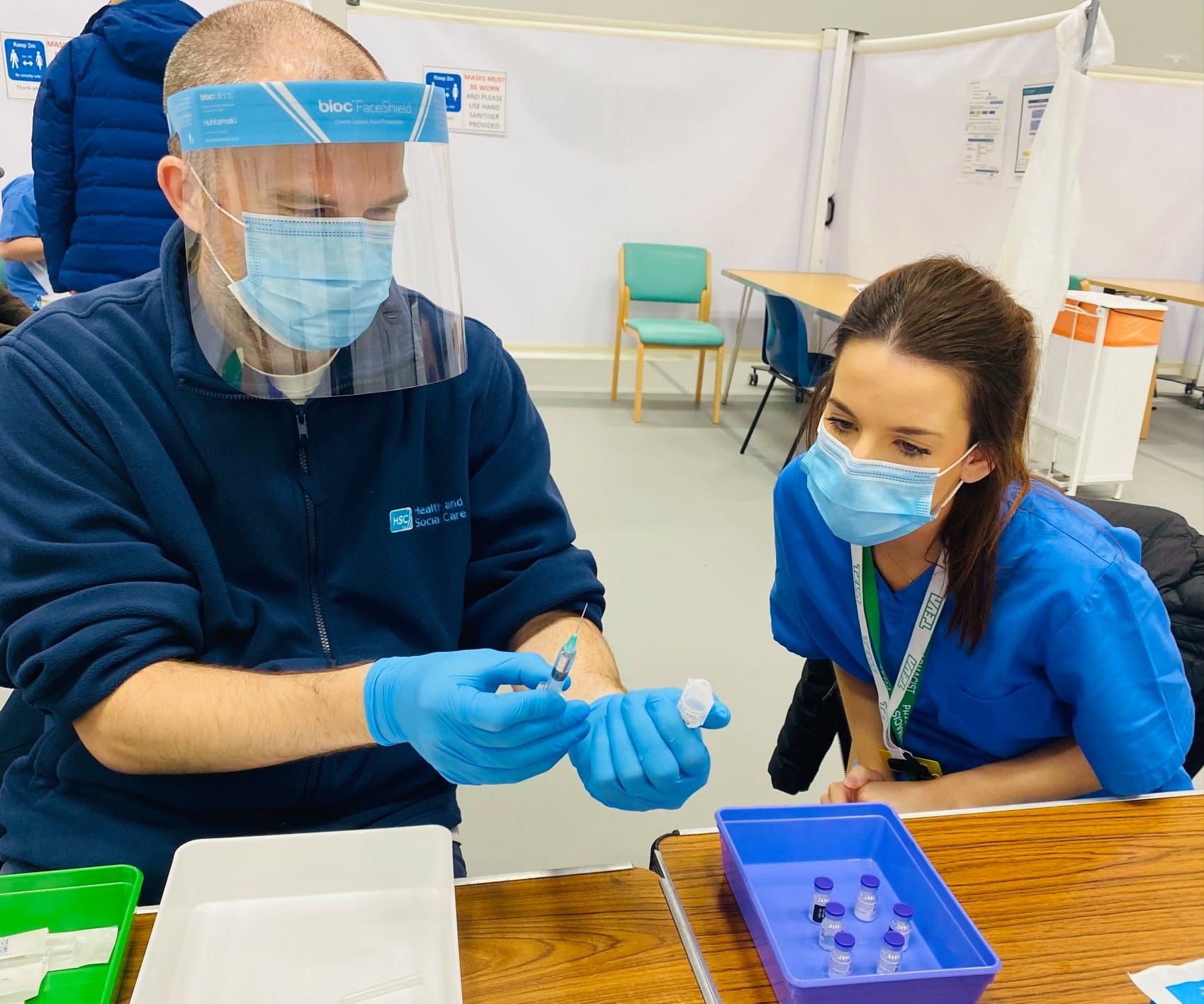 There have been three further Covid-related deaths reported in Northern Ireland in the last 24 hours, making it 11 in the last seven days.
The total number of deaths now stands at 2,181.
According to the official dashboard there were a further 1,101 positive cases reported in the last 24 hours with 121 in Armagh, Banbridge and Craigavon – the second highest in NI . There were 111 in Newry, Mourne and Down while Mid-Ulster District recorded 90. Belfast had 243 cases in the last 24 hours.
A total of 3,948 individuals were tested in that time.
There are 232 – down two – people in hospitals across Northern Ireland as a result of the virus, 32 – up one – of whom are in an intensive care unit.
There are 44 – up six – Covid patients in the Southern Trust area, 34 of whom are in Craigavon Area Hospital. There are nine patients in Daisy Hill. The other is in St Luke's Armagh.
There are currently five ICU beds available in Northern Ireland.
Hospital occupancy currently stands at 101% of capacity.
The Armagh City, Banbridge and Craigavon Borough Council area accounts for 289 deaths overall. Newry, Mourne and Down District accounts for 170 deaths while Mid-Ulster has registered 207 deaths.
The current R-Rate for Northern Ireland sits between 1.2 – 1.7, however, the rate of new cases across the UK is on a downward trajectory.
Meanwhile, the Southern Health and Social Care Trust has confirmed that at least 77 per cent of its staff have had their first dose of the Covid-19 vaccine.
The Trust also confirmed that vaccination slots for staff will "always be available" at South Lake Leisure Centre and that staff should be able to get the vaccine during working hours.
However, it appears the rate at which the Southern Trust's staff are getting vaccinated has slowed.
Speaking at a virtual meeting of the Trust's board on Thursday, May 27, the organisation's Director of Human Resources and Organisational Development, Vivienne Toal said according to the number's coming through the Trust's own vaccination programme, 74 per cent of staff had received their first dose.
Speaking on July 29 a spokesperson confirmed the Trust's latest figures, collected more than six weeks after Ms Toal's comments, show the number of staff vaccinated had increased by just three per cent to 77 per cent.
"The latest Trust staff vaccination figures, as of July 18, 2021, show that 77 per cent of our staff have received the first dose of the vaccine," said a Trust spokesperson.
"We encourage all our staff to get the vaccine to help protect themselves, their families and patients and clients.
"It can really make a difference in terms of preventing serious illness and hospitalisations. The more people who get the vaccine, the greater success it will be.
"Any member of staff can get their vaccine by walking into our vaccination centre at South Lake Leisure Centre or they can attend any of the mobile pop up clinics or other vaccination centres.
"Slots for staff will always be available at South Lake Leisure Centre. Staff should work with managers to agree their attendance for vaccination during work hours (within the needs of the service) and are encouraged to avail of this as the preferred option."
Sign Up To Our Newsletter