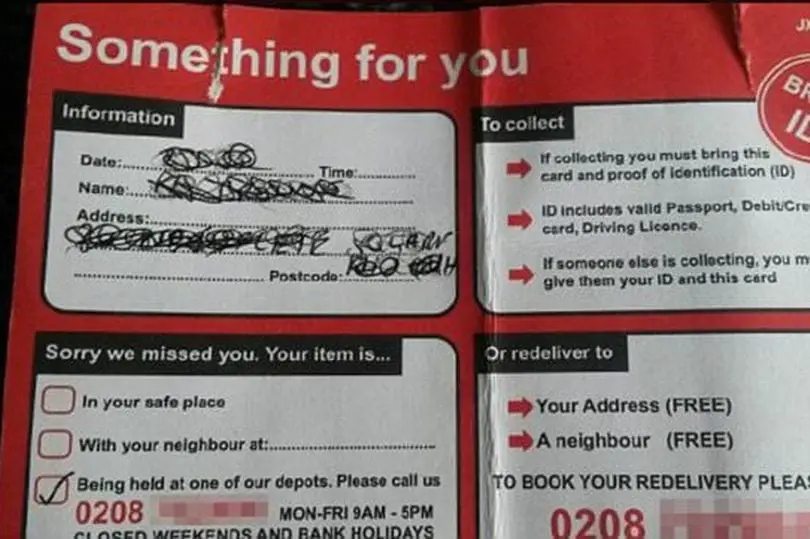 Another week, another scam warning.
This latest ruse attempts to con people into thinking they've receive a package from Royal Mail.
The red paper notices look very similar to those posted through your letterbox when we are not in to receive a parcel.
Read more: Be aware of this HMRC scam targeting elderly people locally
Action Fraud are warning the public about the scam which which could con the homeowner out of £45.
The cards have been designed with the same colour scheme, headings and the four-box layout as the Royal Mail .
But always look out for the company logo – these scam cards DO NOT carry it.
Read more: Armagh man ripped off for £800 in iTunes scam
A spokesman for the Royal Mail said that the company is looking into the scam as a matter of urgency.
"Customers should check delivery cards very carefully to ensure they are genuine, and remain vigilant," said the spokesperson.
"Although this card is similar to one of our Something For You cards, the Royal Mail logo is crucially missing.
"So do not call the number. You can report suspected fraud to Action Fraud any time of the day or night online at actionfraud.police.uk or by calling 0300 123 2040 between 8am and 8pm Monday to Friday.
"If you are expecting a package, and are not sure if your card is genuine, you can call Royal Mail on 034 5602 1021 or click here."
Sign Up To Our Newsletter