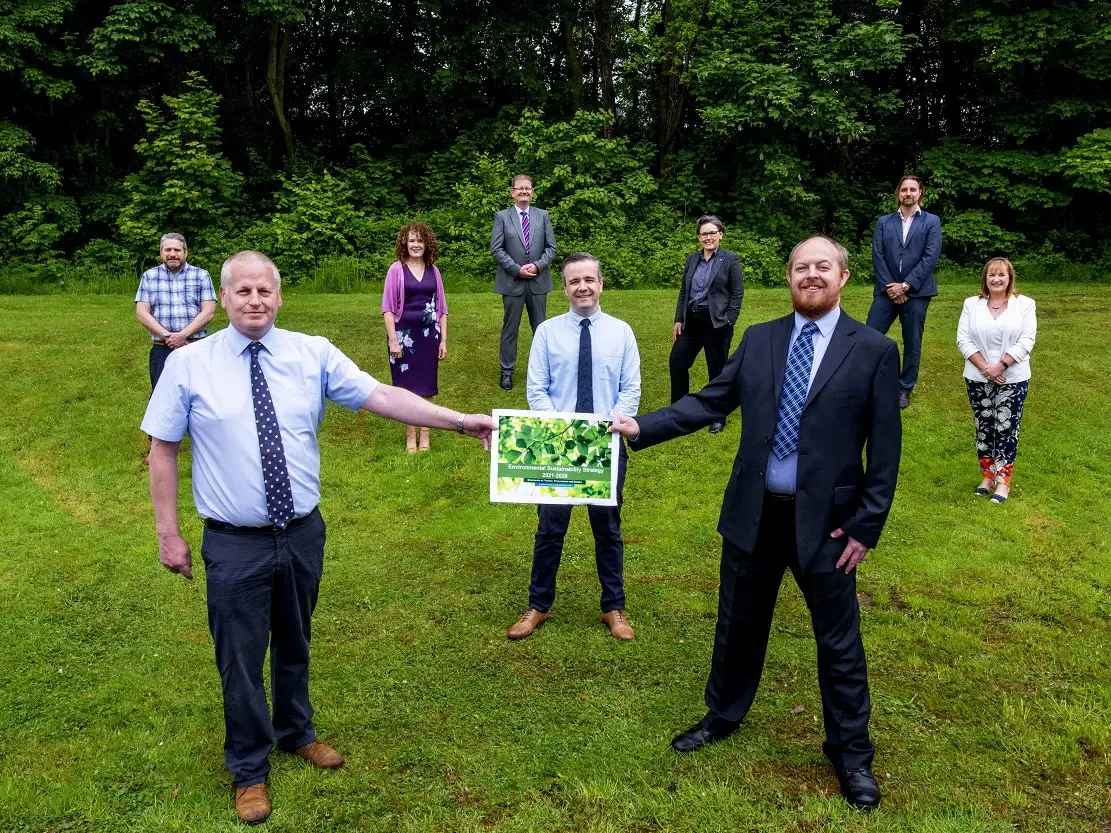 The Southern Trust have pledged to build a "healthcare system that cares for people and the planet" with the launch of a new Environmental Sustainability Strategy.
This announcement was made ahead of World Environment Day this Saturday, June 5.
In the 'green plan' the Trust outlines key environmental priorities over the next five years in areas including estates and utilities, green spaces and biodiversity and waste management.
Two key components of this plan are; to create a 'greener fleet' with new vehicles being electric or hybrid and further establish green spaces in the areas surrounding Trust buildings.
The new stategy builds on previous success, which saw over 310 tonnes reusable and recyclable materials generated by the local health service, along with a 29% reduction in its carbon footprint.
Speaking ahead of the launch Helen O'Neill, Director of Finance, Procurement and Estates explained: "Our Sustainability Strategy sets out our approach to a more viable future and has been developed to give an update on what it has been done, where we are now and plans up to 2026 and beyond.
"We're putting environmental issues at the heart of our work. As a large organisation with thousands of staff and a vast estate, we want to be at the forefront of delivering sustainable healthcare, one of the Trust's objectives is to support people to live, long, healthy, active lives, this means building a healthcare system that cares for people and the planet."
She added: " "Through this strategy, we will take a proactive approach to environmental management, maximising the benefits for our service users, staff, visitors, contractors and others."
Meanwhile, Mark Bloomer, Assistant Director of Estates outlined some of the actions the Trust is taking to
achieve a more sustainable future.
He said: ""We plan to introduce more 'green fleets' across our organisation, ensuring that any new vehicles are electric or hybrid with a gradual phasing out of diesel engines.
"We're exploring the roll-out of electric charging points for staff and visitors across our sites and we want to support staff to think of alternative options for travel to and from work."
"We also want to further develop well-designed green spaces, which connect our buildings across the Trust to the natural environment. This not only improves patient and service user experience across our facilities but is also a welcoming place for our staff and visitors,": he added.
Sign Up To Our Newsletter