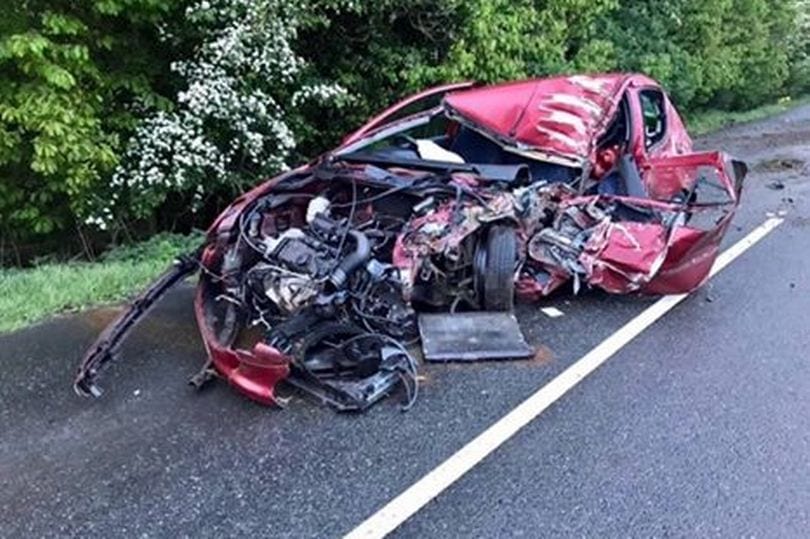 Police have released a shocking image from the aftermath of a serious crash in Northern Ireland.
The PSNI shared the photo of a wreckage that almost claimed a life ahead of the second part of the BBC NI show Crash tomorrow (Wednesday) night.
The image was taken following a recent crash outside Tobermore, county Derry/Londonderry.
Crash is a groundbreaking two-part series which follows criminal investigations into fatal crashes on Northern Ireland's roads, from crash scene to courtroom.
As the process of justice takes its course, the series explores how the aftermath of a split-second driving decision can have life-changing consequences.
Posting the image on Facebook, the PSNI said: "We attend road traffic collisions on a daily basis, from simple shunts to fatalities. Most never make the news despite those involved suffering serious and often life-changing injuries.
"If you want to find out more about the PSNI investigation teams we strongly recommend watching the second and final part of 'Crash' on BBC1 on Wednesday."
Episode one of Crash is available on the BBC iPlayer. Episode two will be broadcast on Wednesday, September 20, at 9pm on BBC One Northern Ireland.
Sign Up To Our Newsletter