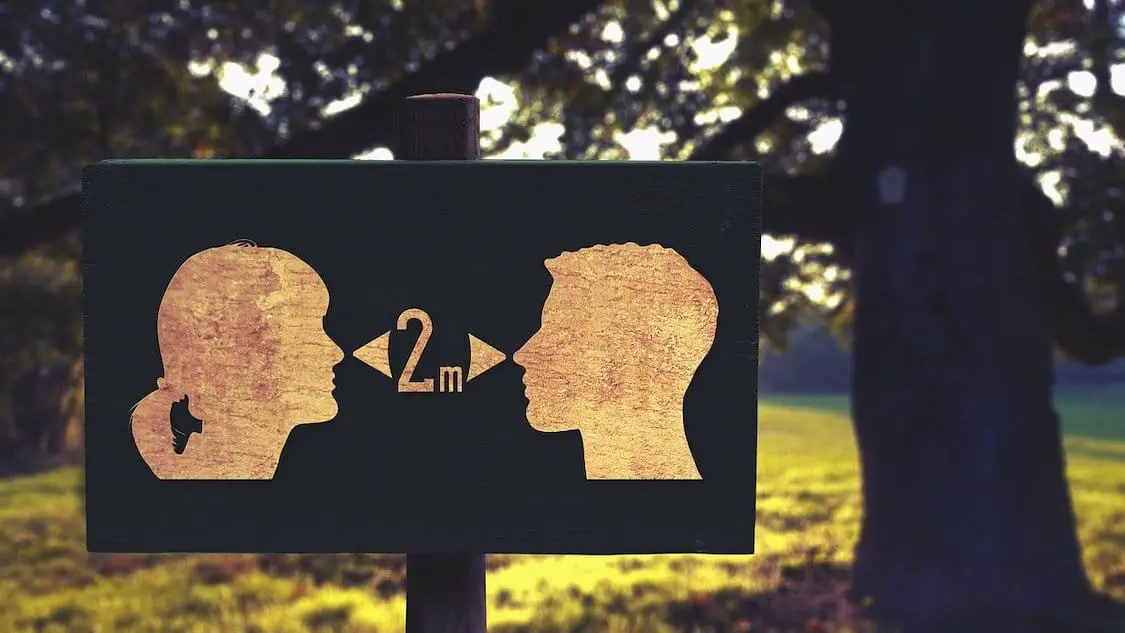 Postcode restrictions are on the way for parts of Northern Ireland from next week.
New tightened measures are to be imposed in Ballymena and Belfast and the BT43, Bt28 and BT29 areas.
The announcement by First Minister Arlene Foster came in response to growing numbers of Covid-19 cases and after Health Minister Robin Swann's press briefing on Wednesday.
At the same time, the First Minister – who appeared alongside Deputy First Minister Michelle O'Neill for the first time in over 70 days – also gave an indicative date of 21st September for the re-opening of bars that do not offer food.
A date for soft play businesses – ratified today – was set for a week earlier on September 14.
First Minister Foster said: "It is evident that there was specific geographical regions which have concerning levels of community transmission.
"We have agreed a limited number of restrictions which will be put in place in the following postcode areas. Broadly speaking this is in the town of Ballymena plus the area covered by BT43 and in the Belfast City Council area and the areas covered by BT28 and BT29.
"The medical and scientific advice is that we will see the greatest benefit from focusing on limiting social interactions between households and that means in these areas only there will be no mixing of households in private dwellings with exemptions from bubbling with one other household, caring responsibilities, including childcare, essential maintenance, supported living arreangements, visits required for legal or medical purposes or married or civil partnerships where one partner is terminally ill.
"And more than six people are to gather in a private garden from no more than two households."
Anyone living in these areas is asked to avoid unnecessary travel outside the restricted areas.
Care homes and hospitals in these areas will be advised to significantly curtail visits as soon as practicable. One member of a family will be permitted a visit once a week while these localised restrictions apply. More frequent visits may be  permitted in exceptional circumstances, including palliative care facilities and those receiving end of life care.
Medically vulnerable and older people living in these areas are asked to be particularly careful in following the advice on limiting household contacts, social distancing, hand washing and wearing a face covering, given the local levels of Covid-19.
The Executive has also agreed today to set up a new Ministerial-led group to consider compliance and enforcement of the regulations, representing a concerted effort to ensure that everyone follows the letter and spirit of the law.
The localised restrictions will be in place for a minimum of two weeks, after which they will be reviewed. Postcode areas may be added and removed from the local restrictions as patterns of infection change and further interventions and restrictions can be introduced as necessary.
The restrictions are being applied for postcodes which currently have levels of Covid cases at or above those where local restrictions have been imposed elsewhere in the UK and Ireland.
Added First Minister Foster: "These restrictions will come into legal force from next week but we're asking people living in these areas to take action immediately."
At the same time, the First Minister also gave indicative dates for further reopenings in the hospitality and leisure sectors.
She continued: "I know that some will understandably ask today when we are setting new restrictions in some postcode areas why we can give dates to lift other restrictions.
"At the moment the villain is not business where customers' behaviours are regulated, it is at home, in our homes, it is the house party, it is the dinner party, it is the few people coming around for drinks or coffee."
Reminding people that "we are all in this together", First Minister Foster again warned: "Complacency is our enemy and it costs lives."
Sign Up To Our Newsletter