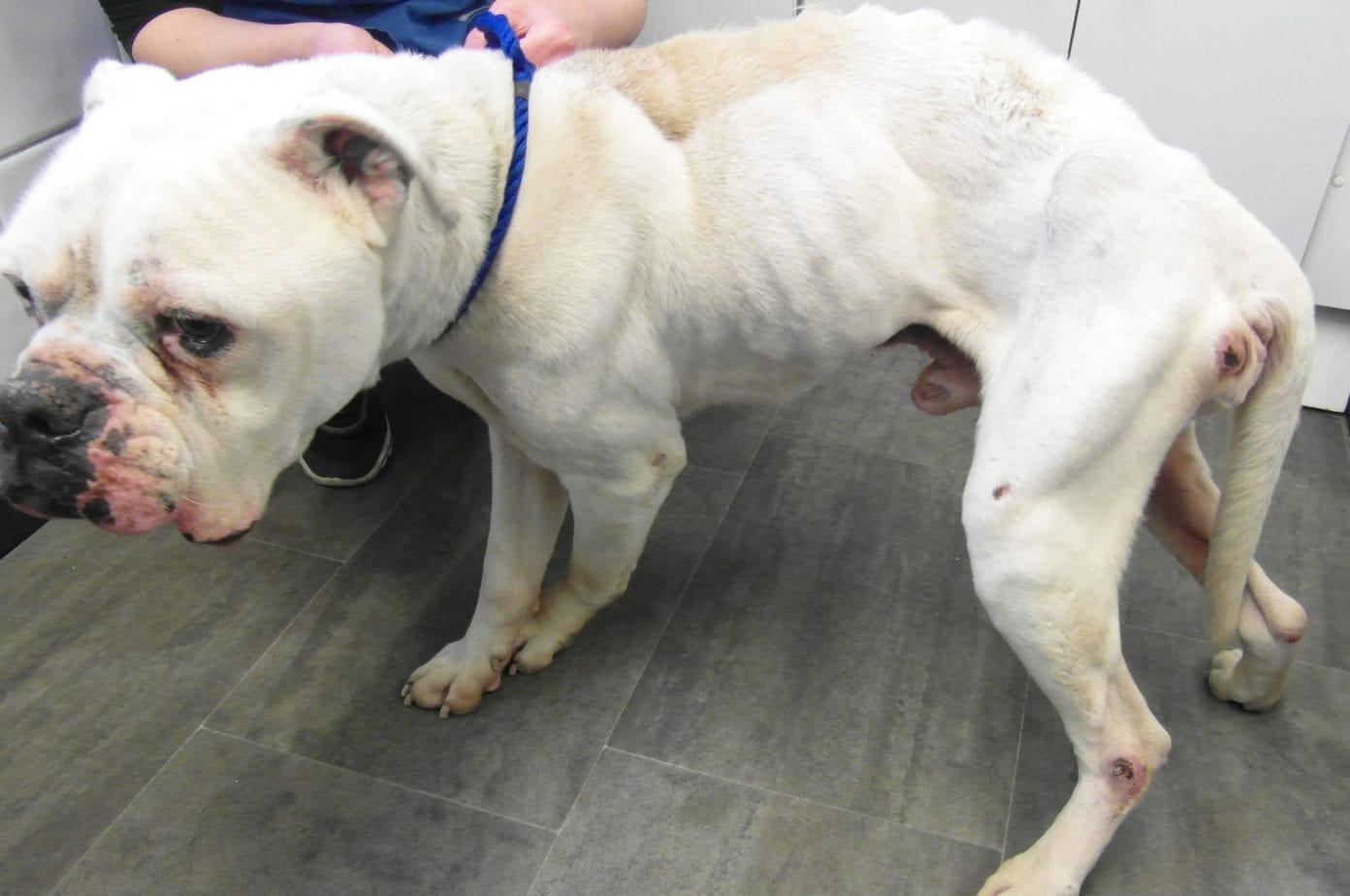 An online petition has been started to introduce an all-island register of banned offenders convicted of cruelty to animals.
At the moment there is no centrally-held animal cruelty register in Northern Ireland, which has meant that such prohibitions imposed by courts have been, in the words of the USPCA Chief Executive, "relatively worthless".
This comes after two Lurgan men were fined and banned from keeping animals for two years for causing unnecessary suffering to a Shih Tzu, earlier this month.
Speaking following the petition's launch, MLA for the area, Dolores Kelly said this had been a ongoing discussion for many months and that such a register was a "simple idea that would prevent immense suffering".
"Those responsible for horrific crimes against helpless animals should face the full force of the law," she said.
"While I'm satisfied that our laws for addressing abuse are robust, it is deeply concerning that we are currently in a situation where animals can be rehomed or sold to individuals with a history of maltreatment with no checks."
The MLA claimed that the status quo heightens the risk of serial offending and encouraged people to sign the petition.
Welcoming the news, USPCA Chief Executive, Brendan Mullan commented that in the absence of such a register court bans on keeping animals were "relatively worthless".
He said: "Unfortunately, we have seen clear evidence of this in recent court cases, which highlights the glaring ineffectiveness of such bans and underlines the need for significant change to animal welfare regulations.
"The compilation of a central database, a Register similar to the Sex Offender Register, which can be accessed by reputable pet retailers and animal rehoming charities, would help address this serious issue."
Mr Mullan said he was under no illusions that this would completely solve the problem but believe that it would be a "significant step to closing the current loophole".
"As it stands, the ultimate penalty for the most serious animal welfare offences is relatively ineffective. We would urge the public to sign the online petition to register their support for this important campaign."
To support the campaign for an All Island Animal Cruelty Register you can sign the petition by clicking here.
Sign Up To Our Newsletter