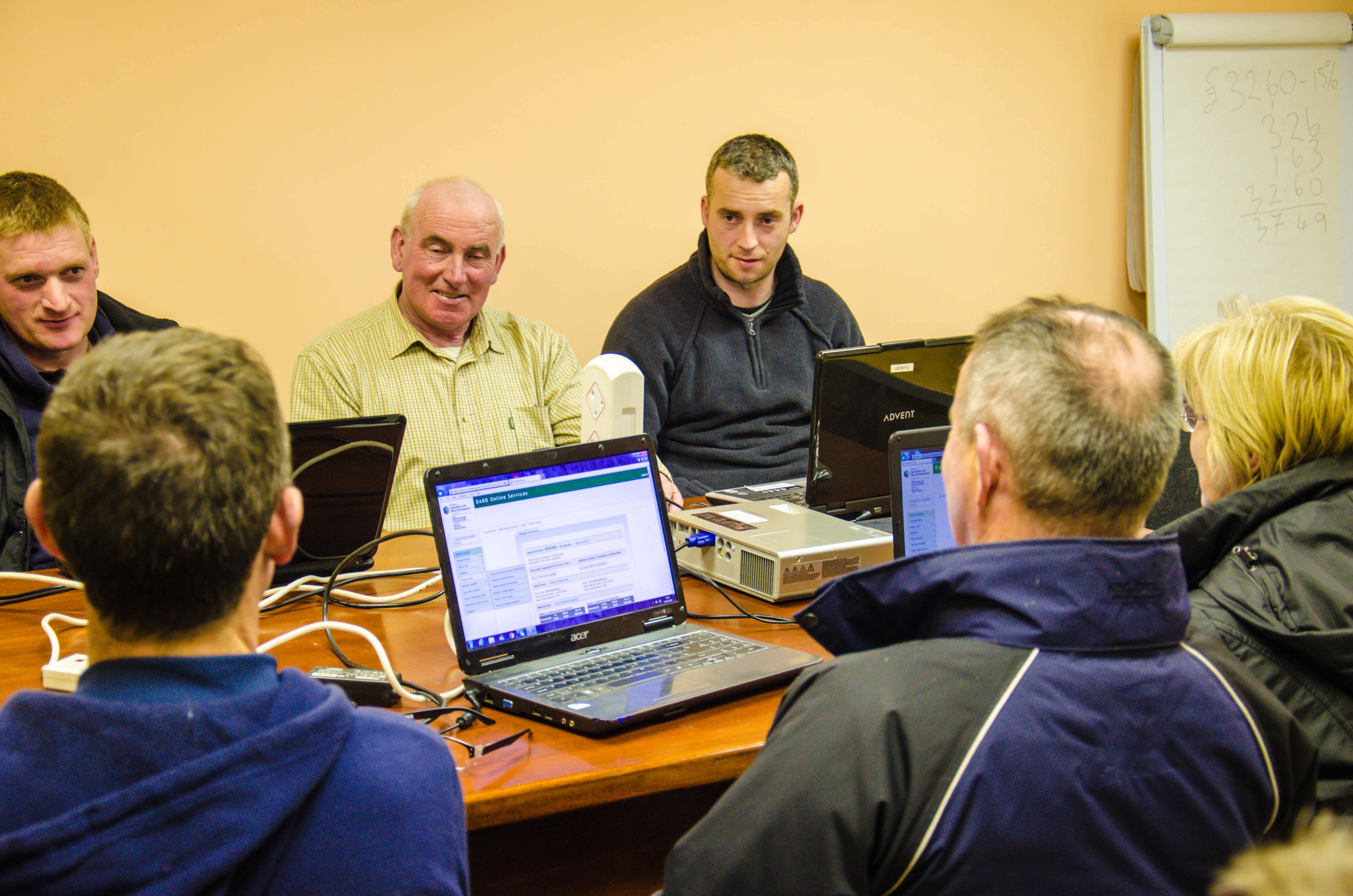 More than 8,000 farmers are currently using APHIS Online – almost 350,000 calves are notified online every year.
Would you like to join this growing band of farmers choosing this convenient and easy to use service?
If so, there will be a number of APHIS Online training events running between September and April at venues all over Northern Ireland.
The training will take place over two evenings (two hours each). You will get the opportunity to work through a number of exercises on our APHIS Online training system. You can practise notifying animal births and deaths, moving animals and view the various reports available to you on APHIS Online.
Everybody attending will be registered to use DAERA online services, so you can access your own data when you finish the training.
Only basic IT skills are required to use APHIS Online. If you can turn on your computer and open a web page, you have all the skills needed to notify your births, deaths and movements online.
You are welcome to bring along a family member or friend to the training event.
If you would like to apply for a place on the APHIS Online training, please visit: https://www.daera-ni.gov.uk/aphis-online-support or call the Online Services Help desk 028 9442 6699.
Sign Up To Our Newsletter