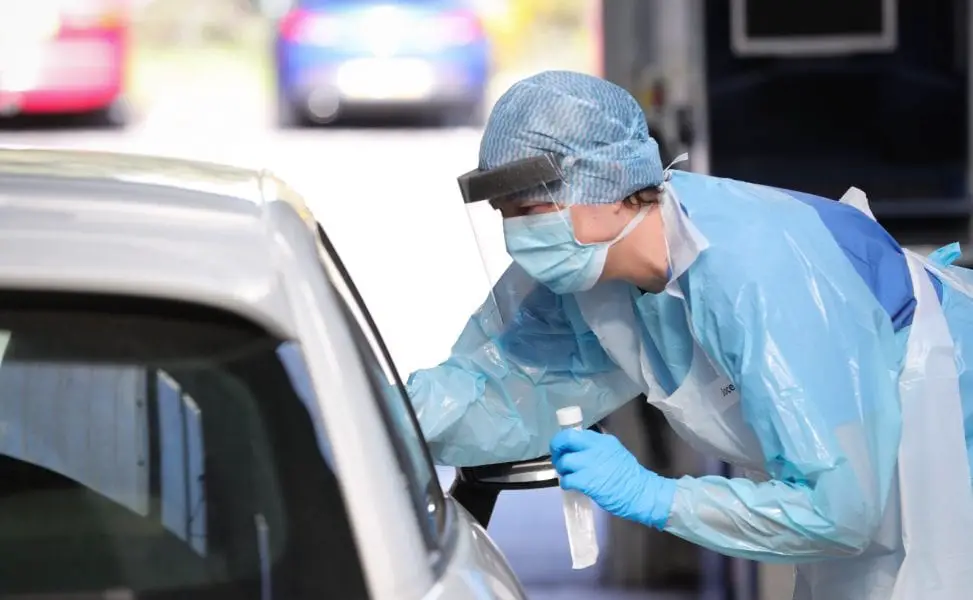 There has been another Covid-19 death in the past 24 hours, according to the Department of Health.
It brings the death total to 558, while another 74 positive cases were confirmed over the same period.
One person remains ventilated in ICU in Northern Ireland.
Meanwhile, the Department of Health figures show that there have been more than 250,000 downloads of the 'StopCOVID NI' proximity app since it went live two weeks ago.
Health Minister Robin Swann said: "Surpassing a quarter of a million downloads in just two weeks is a fantastic achievement and I want to thank everyone who has taken the time to download the app.
"The more people that use the app, the more protection it gives us all so I would encourage those who have not yet downloaded the app to do so."
"While the app is still in its infancy, it is really positive and reassuring to see that the app is already helping in preventing spread of Covid-19.
"I welcome that app users who have tested positive for Covid-19 have already uploaded their unique diagnosis keys through the app, and in doing so will have helped protect others from this virus.
"Since going live 39 diagnosis keys have been uploaded, and 19 exposure notifications to self-isolate for 14 days have been issued to close contact matches thus helping to limit the spread of the infection."
Dr Eddie O'Neill, Consultant Medical Adviser and Product Manager who led the development of the app said: "The app comes at a really important time, ahead of winter and a potentially very challenging time for our health service. We must use this time to prepare.
"The app is an important tool in helping us reduce the number of people passing on Covid-19 infection. The more people that download and use it the more effective it will be. Most people who are infected don't have symptoms, and don't know they are infected; passing it on to others without realising.
"If you come into close contact with someone who tests positive, you'll be alerted; equally if you test positive, you can input your test result into the app, and alert others who have come into close contact with you, in the previous two weeks. If people are warned that they may have been infected, before they develop symptoms, they can self-isolate and avoid passing on the infection."
Sign Up To Our Newsletter