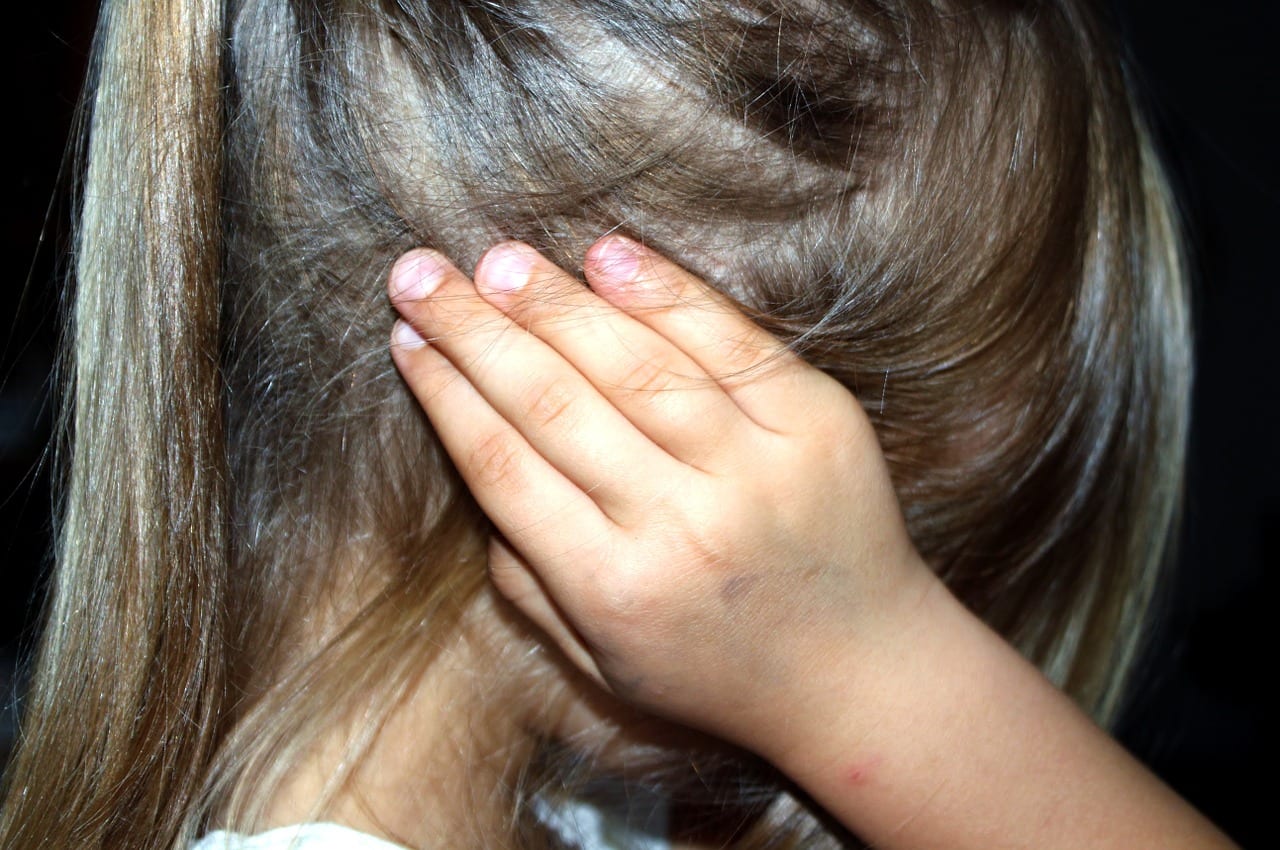 NSPCC Northern Ireland, in partnership with the Department of Health (NI) has launched an awareness campaign to empower and encourage parents, carers and the wider community to recognise and report signs of abuse and neglect.
Recent child protection figures show a marked reduction in child protection referrals over the current lockdown period, meaning that vulnerable children who should be brought to the attention of the child protection system in Northern Ireland may not currently be identified.
The charity has produced a 15-minute online training course called "It's Your Call" for workers who regularly go into people's homes, such as postal workers, gas engineers, taxi drivers, tradespeople and delivery drivers.
They are being encouraged by the campaign to take up this safeguarding training to help protect children from abuse and neglect during the current lockdown. The training will be free of charge during the month of March.
Michelle Duffy, works for NSPCC Northern Ireland on the Letting the Future In programme which is a therapeutic service for children who have been sexually abused and she, herself, experienced abuse and neglect as a child.
She is supporting this campaign and appealing to people to report possible child abuse and neglect if they see it.
Michelle said: "Looking back on my childhood, I simply cannot believe that no one suspected I was being seriously neglected and abused. There were times when my siblings and I were thrown onto the street in the middle of the night in our underwear and no one reported it. People almost certainly witnessed my mother being physically abusive yet, to the best of my knowledge, no reports were ever made.
"I was so hungry that I had to stand on a wobbly stool to get dry cereal for me and my siblings because we were so desperate for something to eat.
"I often ran away to a derelict building site just to escape the misery of my home life but because I was so young, I had to go home eventually and then I was punished severely and then it started all over again.
"I appreciate that speaking out and raising concerns may be difficult, particularly to those living close by, but the message of this campaign is clear – doing so could change, or perhaps even save, someone's life.
"I am calling on the people of Northern Ireland to contact the NSPCC Helpline or your local Health & Social Care Trust Gateway Service if they believe a child is being neglected or abused. I also urge any workers who have access to people's homes, to take the training offered by NSPCC and then they will know what to do if they spot anything when they are at work. If someone had just spoken out when I was young, I might have been able to escape the abuse and neglect which marred my childhood."
Also endorsing the campaign is Stephen from Northern Ireland who contacted the NSPCC helpline when he was working as a window cleaner and noticed a child living in a neglected and dirty house.
As a result of his call, the family was assigned a social worker and moved to a different property.
Stephen said: "I'd just started as a window cleaner and I was sent to do a house. As I walked up to it, I thought immediately that the house looked neglected and dirty.
"There was a broken-down car in the driveway which looked like it had been there for years. I went around the back of the house and the concrete slabs were covered with moss and the overflow pipe was all clogged up. I went back months later and I noticed that there was a pile of dog excrement on a dog training mat and it was covered in mould so it must have been there a while.
"Knowing that there was a baby in the house who would be about crawling age and who could easily get it and maybe put it in her mouth, I was disgusted by this. The lad who collects the money also said that when the parents open the door to pay him the stench of urine and faeces was so bad.
"I'd heard of NSPCC's Childline service so I called them and they told me about the NSPCC Helpline which gives advice to adults. The Helpline advisor asked me if I thought that the child was in any immediate danger.
"I said that I didn't think she was in danger overnight. They said that they would look into it for me and I was happy with the way they handled the call. As soon as I came off I was really emotional.
"I felt relieved and like a weight had been lifted off my shoulders. I am really glad I called and that hopefully I was able to make a difference to that baby's life."
Stephen concludes: "I think it's great there is training available to help people spot the signs of neglect and abuse. I would urge workers to do this and they will know what to do if they see something that is concerning. I think everyone has a responsibility to help each other and do their bit to keep children safe."
The NSPCC's 15-minute interactive e-learning course, 'It's your call' will help workers to:
– Recognise the signs of possible child abuse and neglect
– Report concerns either through their work channels, social services, the NSPCC helpline or, if the concern is urgent, the police
– Receive expert advice and support, which is especially important for those who may have already witnessed signs of child abuse and/or neglect
As the lockdown continues, NSPCC Northern Ireland and the Department of Health for Northern Ireland are appealing to:
– Parents and carers in the community to seek help if they need support by contacting local safeguarding and family support services, www.familysupportni.gov.uk or the NSPCC Helpline on 0808 800 5000 or help@nspcc.org.uk
– Anyone with a concern about a child or a young person to share their concerns, without delay, by contacting the local Health and Social Care Trust, the NSPCC and in case of emergencies, the PSNI on 999 or 101
– Children who have concerns for themselves or other children and young people to contact Childline on 0800 1111 or www.childline.org.uk
Joanne McDonnell, Service Head at NSPCC's Helpline said: "Due to lockdown, reaching children in need of protection continues to be really challenging and some children in Northern Ireland are currently at an increased risk of abuse including sexual abuse, neglect, physical abuse and domestic violence.
"The NSPCC Helpline is staffed by professionals who can offer advice and when appropriate, can also refer cases on to the appropriate authorities so they can be followed up. We are here to help keep children safe and are appealing to everyone in Northern Ireland- If you see something, say something."
The Department of Health and the NSPCC are also working together to raise community awareness about the increased risk to children, by using NSPCC resources, including posters and wallet cards promoting the NSPCC helpline for adults and Childline for children and there is also a social media campaign.
During the pandemic, social services and NSPCC have always been here for children and have adapted their services accordingly. Throughout this campaign with the Department of Health NI, the team of professionals working on its helpline for concerned adults and the dedicated volunteer counsellors at Childline will continue to play a vital role in protecting children and young people.
If you are concerned about the safety or wellbeing of a child or young person contact your local Health & Social Care Trust Gateway Service.  Contact details are available on each Health & Social Care Trust's website or at NI Direct www.nidirect.gov.uk/publications/gateway-service-teams-contact-details
The NSPCC helpline is also available Monday to Friday 8am – 10pm or 9am – 6pm at the weekends. Children can call Childline on 0800 11 11 from 7.30am to 3.30 am from Monday to Friday or 9am to 3.30am on weekends. Or they can get in touch via www.childline.org.uk
Help is also available at www.familysupportni.gov.uk
For further information, please contact NSPCC Northern Ireland Press Office at northernirelandpressoffice@nspcc.org.uk
Sign Up To Our Newsletter