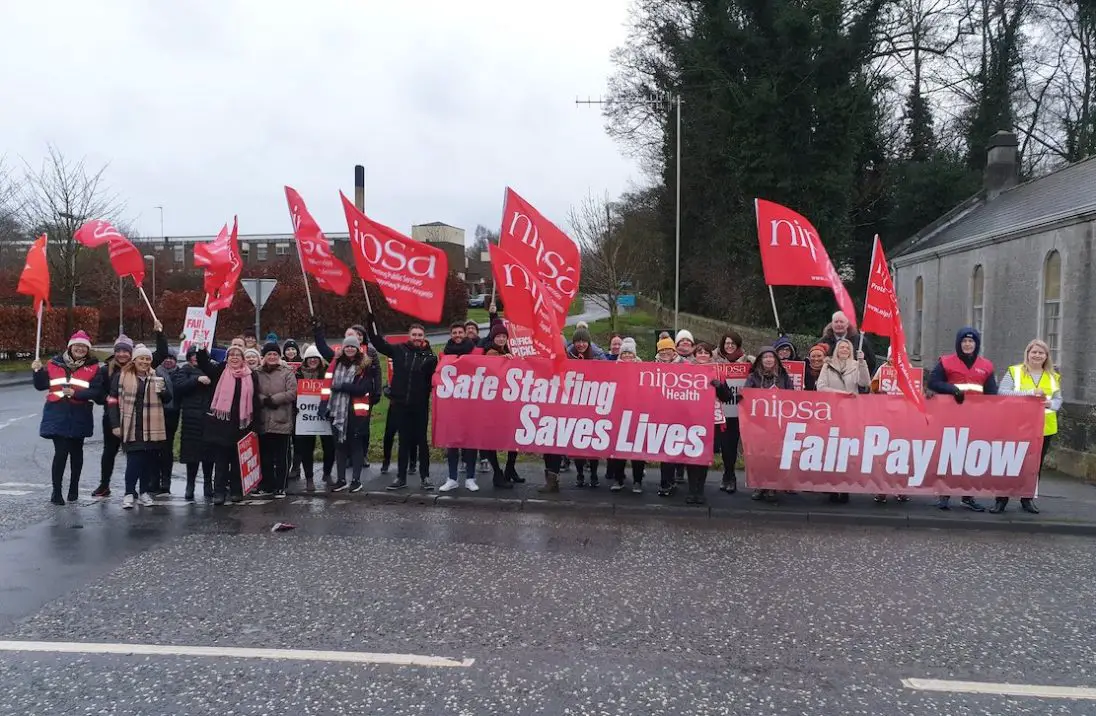 Newly-appointed Health Minister Robin Swann has asked to meet trade unions this week in a bid to resolve the ongoing industrial election.
His first role in the job – and one of the commitments of the Executive under the New Decade, New Approach deal – is to end the series of strike actions which began in November.
The head of the Northern Ireland Ambulance Service and chief executive of the Southern Trust last week urged health care staff to postpone their action.
They had warned action – which went ahead on Wednesday and Friday – had the potential to push the system beyond the tipping point.
As Stormont resumed on Saturday after a three-year absence, Ulster Unionist MLA Robin Swann has handed the Health portfolio baton.
And as he settles into the role he intends to meet with trade unions in the hope of securing another historic deal to resolve the health action impasse.
Mr Swann said: "I am happy to confirm that contact has been made with trade unions and I will be meeting with them as soon as possible this week.
"I'm looking forward to getting this dispute sorted right away.
"Obviously, the financial package for the new Executive and support from other Ministerial colleagues will be central to making that happen.
"We need our nurses and other health workers back at work.
"There's a massive challenge for all of us in making our health service better and our great staff have a vital role to play in that."
Sign Up To Our Newsletter