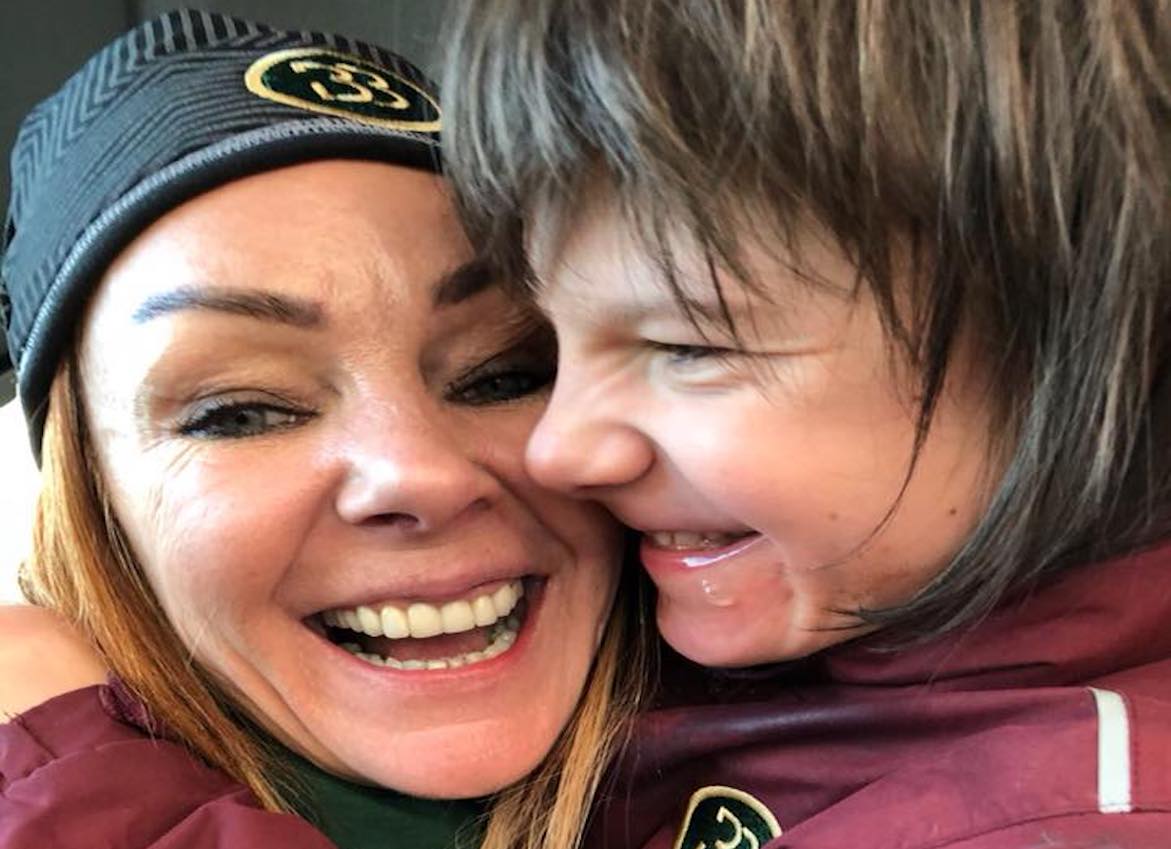 A Co Tyrone boy who was the first person in the UK to legally be prescribed cannabis has had his prescription stopped.
Billy Caldwell, who is 12 years of age, suffers from severe epilepsy and the medicinal cannabis has meant he has been seizure-free.
But now his mum, Charlotte (pictured with Billy), says the Home Office has signed her son's "death warrant" after ordering his GP to stop prescribing the medication.
The loving mother led a 150-mile trek from Castlederg to the Royal Victoria Hospital in Belfast – passing through Banbridge, Markethill and Portadown en route – to fight for the medication and a change in the law.
The family had lived in the United States but returned here where they were denied access to the drug.
History was made when the hospital granted Green Light medicine the authotity to continue to prescribe to Billy the medicinal cannabis upon which his life depends.
Permission was also given for his medical care to be taken on over here, working in conjunction with the team in the United States which had been treating Billy.
He became the first child in the whole of Ireland to get prescribed medicinal cannabis without licence, something which Charlotte – speaking last March after the historic approval – said would open the doors for other children like her son "who desperately need this medication".
Now she says she is "just heartbroken" after it has been revealed that Billy's medication is being stopped.
His GP, Dr Brendan O'Hare, has been told to stop precscribing the drug.
He was instructed in writing by the Home Office in London and was called for interview to a hotel in Belfast where officials in the health department in Belfast made the order.
Dr O'Hare, speaking to The Times newspaper, said he had noted improvements in Billy during treatment.
"It is not my intention to open the floodgates to inappropriate use of cannabis, but on an individual basis it improved him very significantly," he told the newspaper.
"There was quite a dramatic change in the number of fits he was having and there is an ethical issue about withholding this stuff from a child."
Mum Charlotte was stunned at the bombshell.
"Sometimes in the past I would have questioned if he knew I was his mummy, because he never showed any signs," she told The Times. "Now out of the blue he got up on my knee and gave me eye contact and gave me a hug."
Billy's medication is expected to last until July and the family are devastated.
"I had to read the email a few times," added Charlotte. "I was in shock and it dawned on me that somebody had signed Billy's death warrant."
Upper Bann Ulster Unionist MLA Doug Beattie MC was among those who had offered his support for Billy's treatment.
"I spoke to Charlotte last year and she was so full of optimism for Billy," he said.
"This is just so heartless and the question needs to be asked why now and who is driving this move?"
You can keep up to date with developments and show your support via the Facebook page Keep Billy Alive.
Sign Up To Our Newsletter