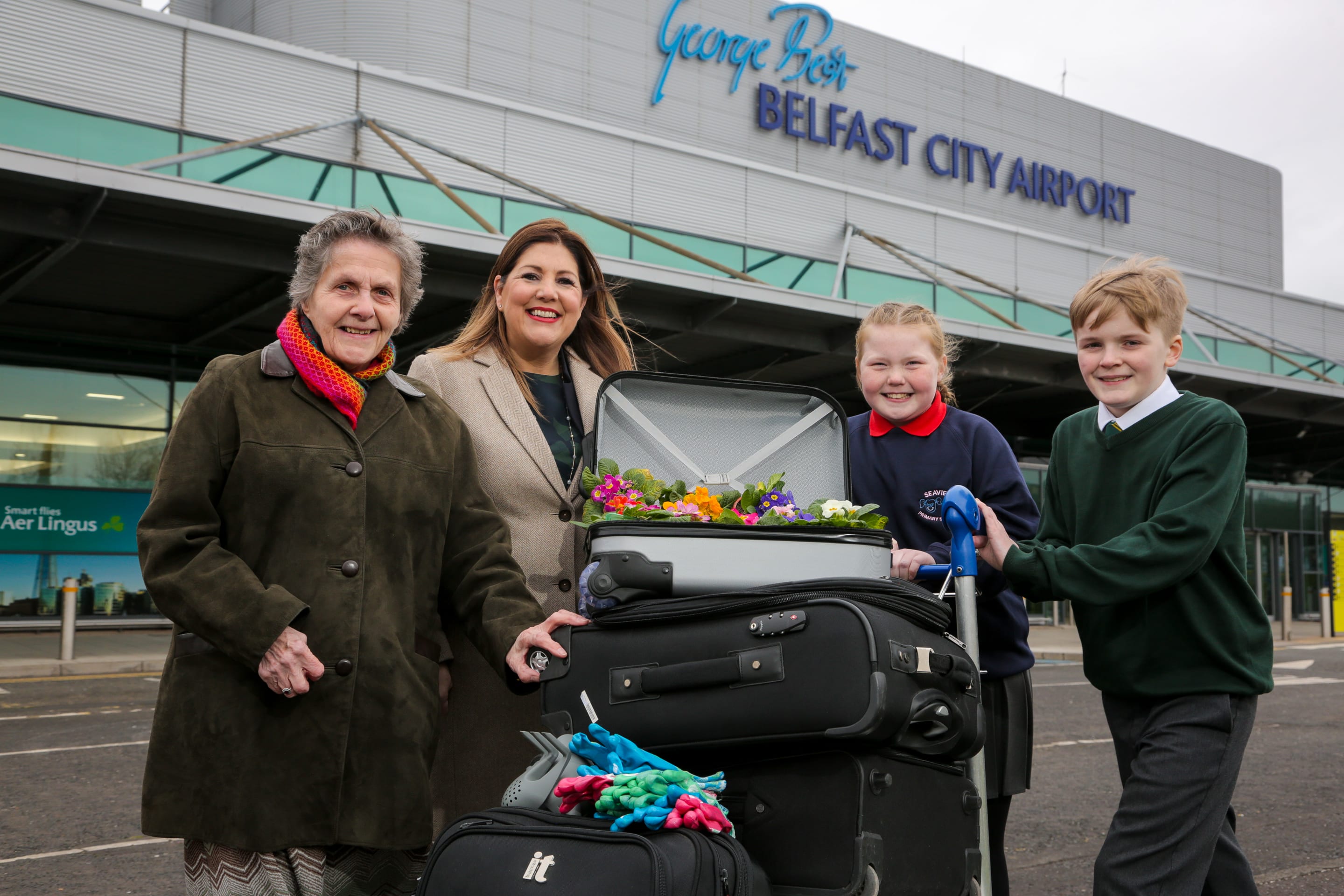 With the deadline for entry approaching, schools throughout County Armagh are being urged to enter the Northern Ireland Best Kept School Awards.
Organised by the Northern Ireland Amenity Council and sponsored once again by George Best Belfast City Airport, the school award is a popular category in the Best Kept initiative, which seeks to celebrate Northern Ireland's best looked-after towns, villages, schools, healthcare facilities and housing areas.
First awarded in 1991, the Best Kept School title was won last year by Cumran Primary School in Co. Down.  A winner in each of the five regions is selected, with regional winners also chosen in Pre-Primary, Primary and Post-Primary.
The closing date for entry is Friday, 16th March.
Joe Mahon, Patron of the Northern Ireland Amenity Council, said: "This award always grabs the attention of schools across Northern Ireland and there has been great interest in this year's award since it was launched in January.
"The Best Kept School programme provides a fantastic opportunity for schools of all sizes to work with their pupils to make a difference to their school and to educate them on the importance of looking after their environment.
"With the deadline for entries approaching, I would urge schools to complete their entry and be in with a chance of earning special recognition.
"We are very grateful to once again have the support of George Best Belfast City Airport  as we seek to enhance civic pride amongst school communities."
Michelle Hatfield, Director of Corporate Services at Belfast City Airport, said: "We are very proud of the partnership we have developed with the Northern Ireland Amenity Council in promoting the Best Kept Awards.
"Last year, it was a great honour for our team at the airport to see first-hand the positive contribution the children and their schools had made to enhance their environment, and to attend the awards ceremony which celebrated their fantastic efforts.
"Working closely with our community is a focal point of the airport's business ethos and I would join with the Northern Ireland Amenity Council in encouraging schools to submit their entries."
For more information on how to enter an awards category, please visit www.niacbestkept.com or call the Northern Ireland Amenity Council on 028 9040 3681.
Sign Up To Our Newsletter