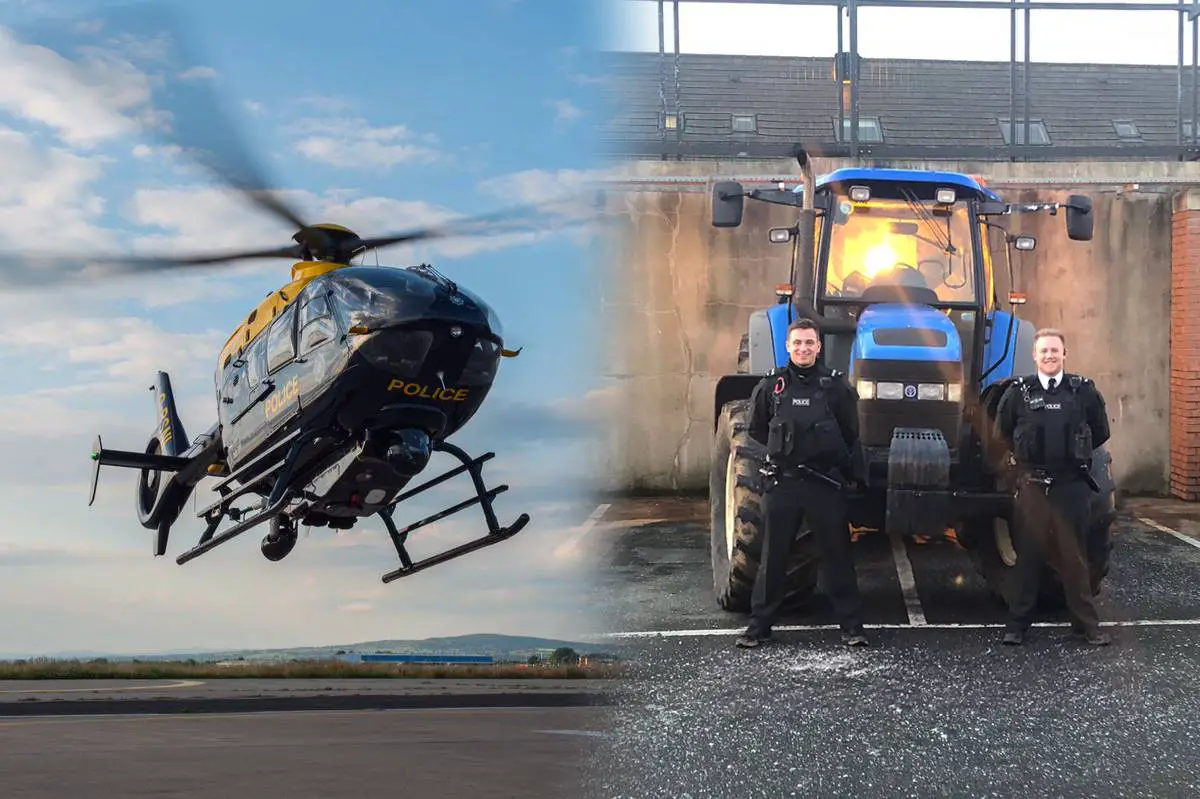 A stolen tractor was recovered hidden 'off the beaten track' thanks to the PSNI's eye in the sky.
On Sunday, a tractor was stolen from the Mid-Ulster area but with the help of a police helicopter and crews on the ground it was recovered after a number of hours.
PSNI in Dungannon shared the news on their social media channel as they aim to continue fighting against rural crime, which has blighted both Co Armagh and Tyrone in recent months.
"Ever see the Police helicopter overhead and wonder what they're up to?" the post read.
"Most of the time the helicopter is working alongside crews on the ground; last Sunday was one such incident.
"Grounds crews were on the hunt for a stolen tractor, many miles covered but there's always a limit as to what you can see at ground level.
"Our colleagues in Air Support joined the search and a short time later a tractor was spotted somewhat off a beaten path by the eye in the sky, they were then able to guide the ground crews to the spot.
"A number of checks quickly confirmed the tractor was the stolen one we were looking for and we were able recover it for forensic examination.
"The investigation is ongoing and we were delighted to be able to return the vehicle to its rightful owner.
"If you want advice on crime prevention don't hesitate to contact local police or if you see something you think isn't right contact police.
"Criminals will always do their best to blend in and make everything appear normal, they rely on the general public assuming there is nothing unusual and therefore not contacting police.
"People often say to us, 'Awk but I didn't want to bother you'. Remember, we are happy to check something out and confirm everything is as it should be."
Sign Up To Our Newsletter