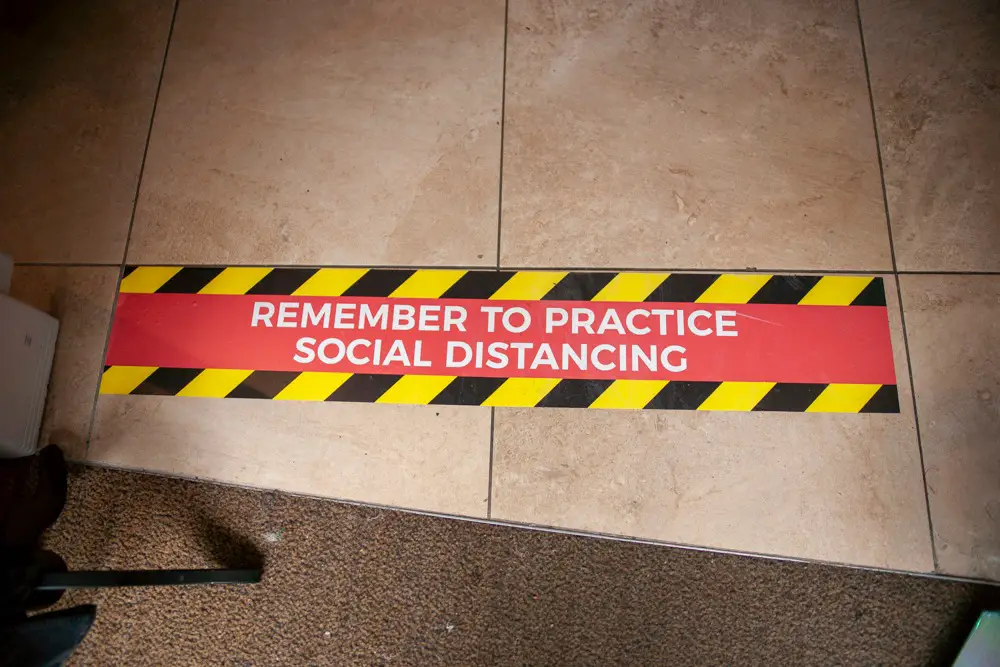 The Executive has given the go-ahead for groups of up to 30 people to meet outside.
Ministers and their officials have over the past 72 hours been involved in a number of initiatives and critical decisions relating to the coronavirus emergency.
Outdoor gatherings of up to 30 people are to be allowed while the spread of Covid-19 continues to be contained, Executive ministers signalled today.
First Minister Arlene Foster and deputy First Minister Michelle O'Neill confirmed the move after today's meeting of the Executive but stressed the number of people who can meet indoors in domestic settings remains up to six.
Urging members of the public not to relax their guard, First Minister Foster said: "As sections of society start opening up, the ability to meet people outdoors has undoubtedly brought benefits for social interaction, support networks, family ties and informal childcare arrangements.
"In line with our indicative timeline, the Executive discussed, as planned, the next step increasing the number of people who can meet outdoors from 10 to 30. We agreed to ratify that increase up to 30 in line with our plan and the Health Minister Robin Swann will lay regulations on this issue tonight."
With the Executive's updated physical distancing guidelines coming into operation from today, Deputy First Minister O'Neill reminded the public there was no room for complacency.
"The social distancing guidance has not been reduced to one metre," she said. " Two metres is still the optimum distance that everyone should try to adhere to in terms of social distancing. There is less risk of virus transmission at this distance and that guidance remains in place.
"It's only when two metres is not possible that people should go below that but always to an absolute minimum of one metre. This should only happen when mitigating measures are put in place."
Communities Minister Carál Ní Chuilín today published guidance for operators of urban centres and green spaces on how they could achieve social distancing and protect those using their venues.
The guidance provides the owners and operators of public spaces with information and examples of measures that may be undertaken to adapt and manage their venue.
Minister Ní Chuilín explained: "It is important that we use our public spaces constructively as we progress our Covid-19 Recovery Plan. These places can be utilised positively in supporting local businesses and in providing areas for exercise and relaxation.
"Their role will be even more important in the weeks and months ahead. Whilst this guidance is mainly intended for owners and operators of public places, it remains the responsibility of the individual user of such places to act on all guidance."
The Minister said the guidance would be of use to the owners of hotels, bars, restaurants and cafes proposing to use outdoor spaces close to their buildings to maximise their trade while ensuring the safety of their staff and customers.
She said: "This guidance will help identify the interventions required to tailor these spaces to social distancing requirements."
Sign Up To Our Newsletter