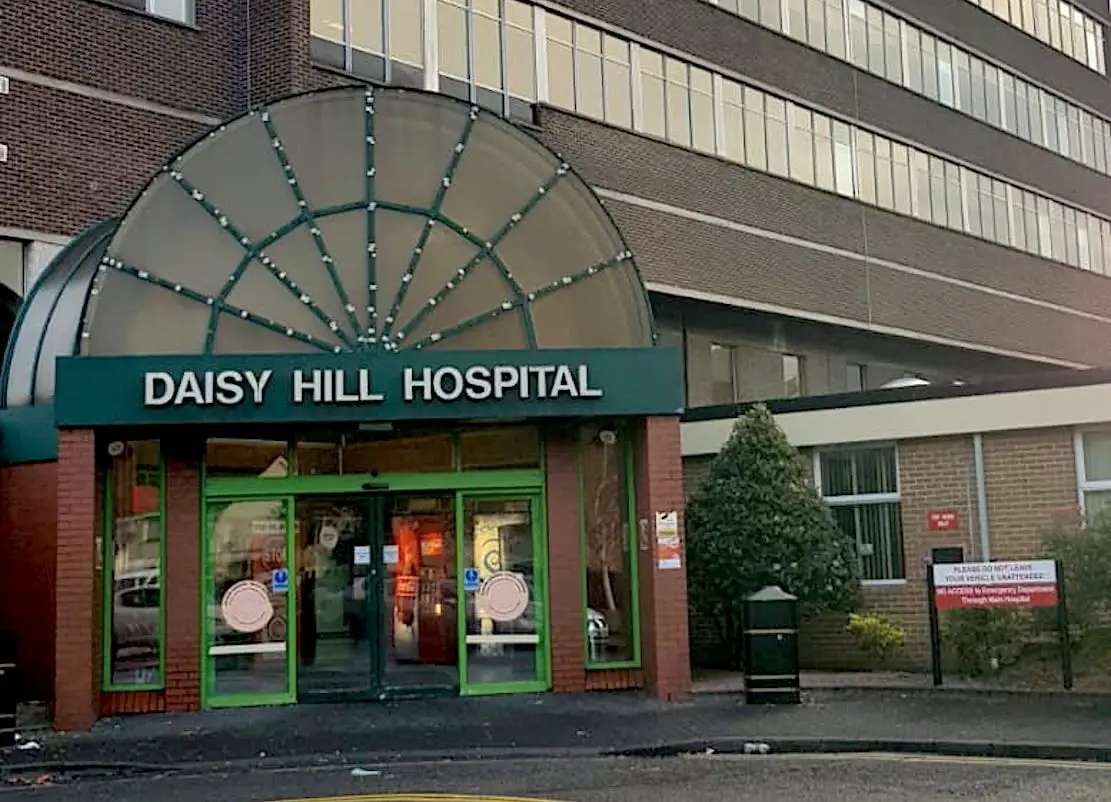 There have been eight further Covid-related deaths reported by the Department of Health today (Friday).
All eight of which occurred in the last 24 hours, according to the official dashboard, which has the overall total now at 760.
There were a further 595 cases reported in that timeframe, with 64 in Armagh, Banbridge and Craigavon and a further 27 in Newry, Mourne and Down.
A total of 3,261 individuals were tested.
There are 407 people now in hospital – that's two less than Thursday – as a result of the virus, 49 of whom are in intensive care units – which remains the same as yesterday. There are currently 31 ICU beds available in NI.
Seventy-four patients are in Craigavon today – three less than yesterday. To date, 476 patients have been discharged from the Co. Armagh hospital.
There are also 10 Covid inpatients at Lurgan Hospital and seven in Daisy Hill – down three – in Newry.
Meanwhile, Newry and Armagh MP Mickey Brady has said that the cancellation of elective surgery in Daisy Hill Hospital was concerning and would cause many people further hardship.
"The Endoscopy Unit in Daisy Hill Hospital was closed at the end of day on Wednesday, November 4 and staff were being deployed to work and assist in ICU in Craigavon Area Hospital," said the Sinn Fein representative.
"This has caused great concern among staff and patients as the Endoscopy Unit helps to detect serious conditions such as bowel, and throat cancer as well as other serious conditions some of which can become terminal if not detected early."
The Newry & Armagh MP immediately contacted senior management with the Southern  Health and Social Care Trust (SHSCT).
He continued: "The Trust have written to me to outline their decision to cease elective surgeries. It has stated that over  the last few weeks it has seen a very significant surge in the number of cases of Covid-19 in the community and in their hospitals.
"This surge the Trust states has brought additional challenges due to staff sickness and isolation measures and it currently has more than 500 staff off work for Covid-19 related reasons."
"The Trust states that 'planned surgery procedures across a range of specialties have been postponed which has enabled staff to be available for redeployment to assist in areas of greatest need like the Intensive Care Unit.  We will do everything possible to reschedule cancelled surgery over the coming weeks'.
"This will cause further hardship to many individuals, their families and carers. There is a genuine fear that the longer their procedures are put aside the more likely conditions will become significant issues and irreversible."
Concluding the MP said that he would continue to liaise with senior Trust management in relation to the issue and urged them to resume procedures as a quickly as possible.
"People can't wait forever for care. They need blood tests and scans, they need their conditions reviewed and new problems dealt with.
"It is inevitable that the NHS will need to upscale its capacity to be able to tackle this challenge and get on top of waiting lists, particularly given that, there will be a need to treat Covid-19 patients in hospitals for some time yet."
Sign Up To Our Newsletter