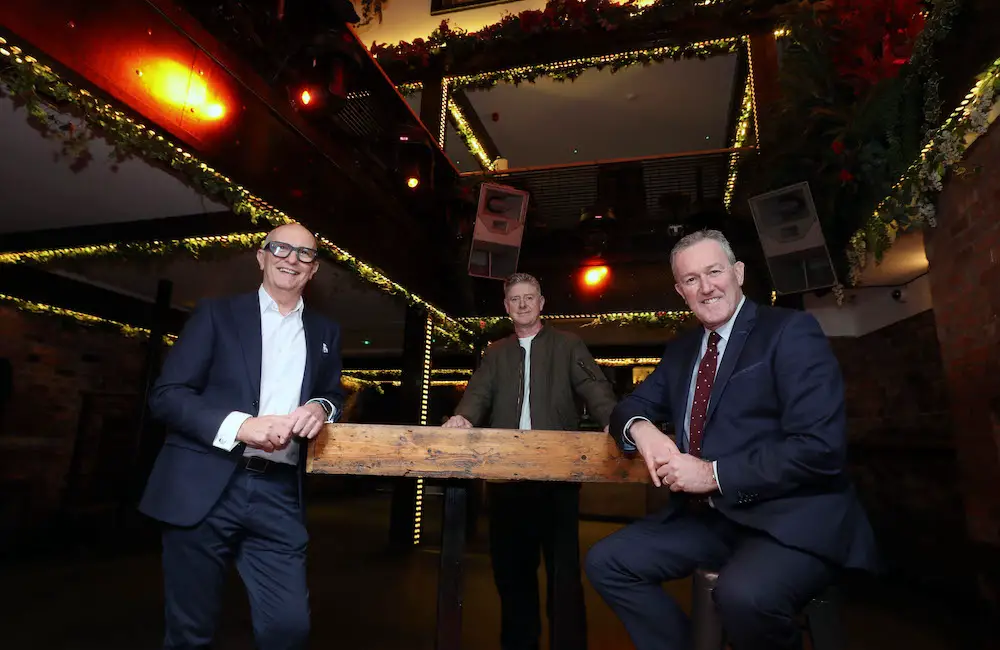 There has been one further Covid-related deaths reported in Northern Ireland in the last 24 hours.
The total number of deaths now stands at 3,124 – 20 of which occurred in the last seven days.
The ABC Borough accounts for 419 of those deaths. There have been 237  in the NMD district, while Mid Ulster accounts for 291 – up one.
The ABC borough has recorded one death in the last seven days, while Newry, Mourne and Down reported one. There have been two in Mid Ulster.
There have been a further 3,833 positive cases recorded in the last 24 hours, according to the Department of Health's latest daily dashboard update. There have been 28,110 positive cases in the last seven days.
There were 547 positive cases in Armagh, Banbridge and Craigavon – still the second highest in NI. There were 286 cases in Mid Ulster while Newry, Mourne and Down recorded 395. Belfast – the highest in NI – recorded 759 positive cases.
The seven day rolling average for cases is on a downward trajectory.
There are 359 – up five – patients in hospitals across Northern Ireland as a result of the virus, 12 – up one – of whom are in intensive care units.
A total of 260 Covid patients have been discharged in the last seven days while there have been 178 admissions during the same period.
Currently, there are 91 – up five  – Covid patients in the Southern Trust area, 54 – down one – of whom are in Craigavon Area Hospital. There are 15 – up five– in Daisy Hill Hospital.
There are 18 ICU beds available across Northern Ireland.
Hospital occupancy in Northern Ireland currently stands at 104% – down 1%.
Meanwhile, Finance Minister, Conor Murphy has announced additional support for nightclubs which will see venues receive payments of up to £36,500.
Nightclubs have been the businesses which have experienced the greatest degree of restrictions put in place by the Executive to control the spread of the Coronavirus.
When other hospitality businesses were able to reopen between May and October, nightclubs remained closed, but financial support from the Localised Restrictions Support Scheme (LRSS) stopped.
Land & Property Services (LPS) has been working with Hospitality Ulster and other government departments to agree a definition of a nightclub.  LPS has identified the venues which meet that definition and should receive a payment equivalent to the amount they would have received from the LRSS between May and October.
Visiting Thompsons Garage nightclub in Belfast which will benefit from the additional payment, Finance Minister Conor Murphy said: "Throughout the pandemic nightclubs have been subject to additional restrictions and closures above and beyond those faced by other hospitality businesses.
"By working closely with Hospitality Ulster to agree how to define a nightclub, Land & Property Services has been able to accurately identify the businesses that have been affected by the tougher restrictions and provide them with this additional financial support.
"This is on top of the Omicron Hospitality Payment as well as the 24 months rates holiday my Department is providing to these establishments. These measures will ensure this vital part of our night time economy is supported."
Welcoming the support for nightclubs, Colin Neill, Chief Executive of Hospitality Ulster said: "This additional funding will be positively received by the nightclub industry who has been struggling for nearly two years as a result of closures and mandated restrictions. We thank the Minister for acknowledging the position of the nightclub industry and his Department for working with us to ensure that this support package was made available to those most in need of resources as they begin to open back up.
"This funding will go some way to reduce the debt burden of the individual nightclubs as they begin to plan for their recovery and ensure customers can be welcomed back to the vibrant nightlife industry of pre pandemic times. The hospitality sector was the one of the worst affected during the pandemic and nightclubs the worst impacted of all. This financial support will provide some relief and we look forward to working with the Minister and his Executive colleagues as we begin to regroup and push ahead with the revitalisation of the sector."
Sign Up To Our Newsletter