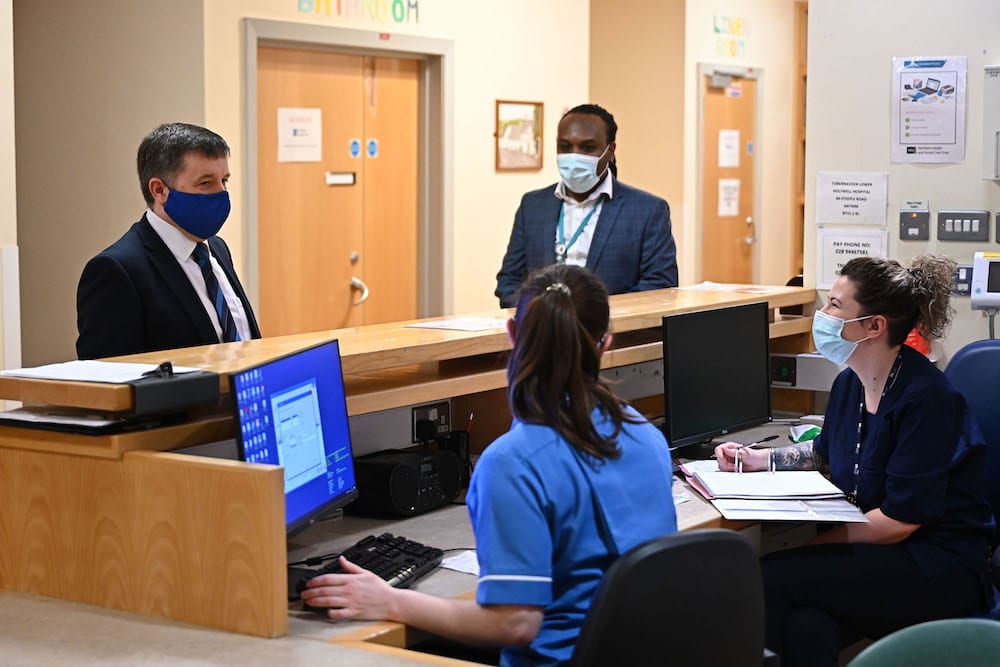 There have been two further Covid-related deaths reported in Northern Ireland in the last 24 hours.
The total number of deaths now stands at 3,138 – 15 of which occurred in the last seven days.
The ABC Borough accounts for 422 of those deaths. There have been 238 in the NMD district, while Mid Ulster accounts for 294 – up two.
The ABC borough has recorded three deaths in the last seven days, while Newry, Mourne and Down has reported one. Mid Ulster has reported three in that time.
There have been a further 3,837 – down 122 – positive cases recorded in the last 24 hours, according to the Department of Health's latest daily dashboard update.
There have been 24,156 positive cases in the last seven days.
There were 478 positive cases in Armagh, Banbridge and Craigavon – the second highest in NI. There were 289 cases in Newry, Mourne and Down while Mid Ulster recorded 283. Belfast – the highest in NI – recorded 794 positive cases.
There are 379 – down three – patients in hospitals across Northern Ireland as a result of the virus, 14 – down one – of whom are in intensive care units.
A total of 271 Covid patients have been discharged in the last seven days while there have been 218 admissions during the same period.
Currently, there are 103 – down one – Covid patients in the Southern Trust area, 55 – down one – of whom are in Craigavon Area Hospital. There are 11 – down four – in Daisy Hill Hospital.
There are eight ICU beds available across Northern Ireland.
Hospital occupancy in Northern Ireland currently stands at 106% – up 1%.
Meanwhile, the Health Minister Robin Swann says he is awaiting legal advice before announcing the relaxation of restrictions, including the wearing of face coverings and track-and-trace requirements.
The Executive had been due to meet on Thursday to review restrictions but since First Minister Paul Givan's resignation last week, that cannot happen.
"My department must make a review of current regulations that are in place but I haven't received the legal advice up to date yet," said Mr Swann.
"I'll hopefully have an update on Thursday."
Sign Up To Our Newsletter