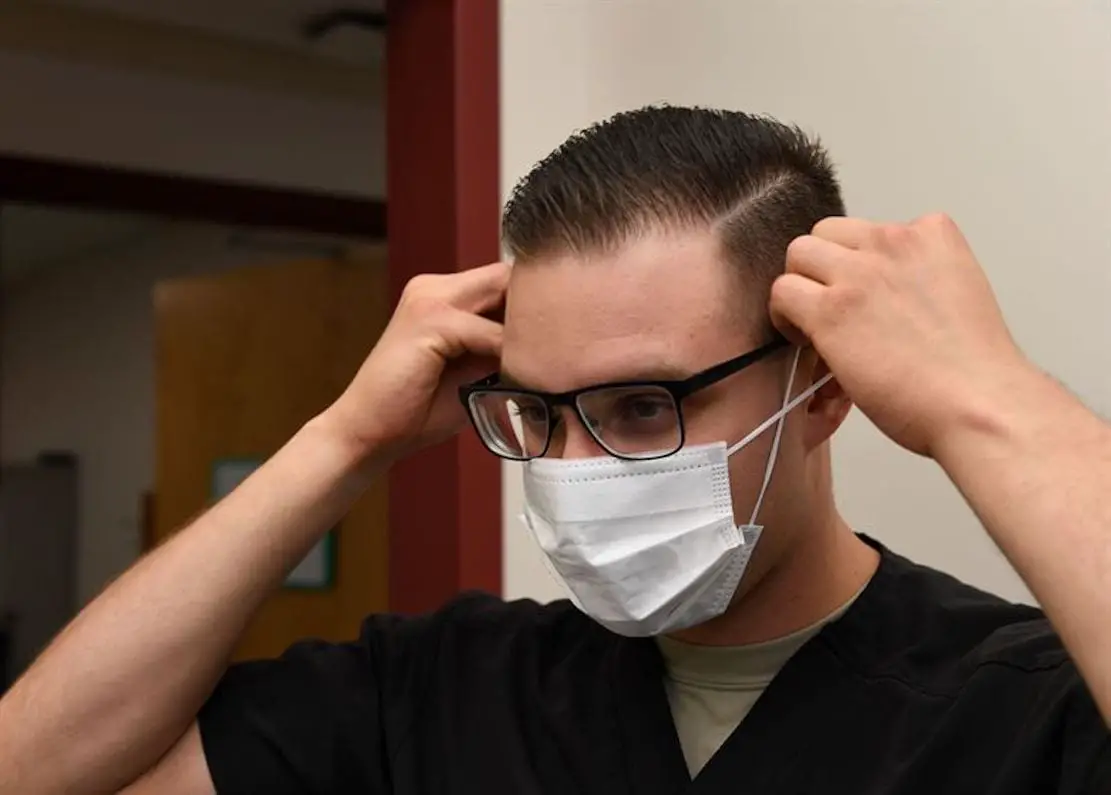 First Minister Arlene Foster has said emergency legislation will mean that police can now "legally enforce" social distancing.
Fresh measures have been pushed through the Assembly today.
And Mrs Foster, speaking tonight (Tuesday), said we were now entering one of the "most critical phases" of our efforts to stop the spread of coronavirus.
She reiterated that people should only leave the house for essential shopping, to exercise, on their own or with someone they live with, remaining six feet apart, for medical or care purposes or to go to work.
And again, Mrs Foster said work must only be essential and where there is no alterative that allows for working at home.
In terms of policing, she said these measures would not need to be used if people did the right thing by acting in the way that was being asked of them.
But Mrs Foster warned: "Police may have to be deployed to break up gatherings of more than two people."
She told people to stay at home and warned that the health system would be under severe stress if people did not take measures to stop the spread.
"If our society does not take these steps more lives will be lost," said the First Minister.
Deputy First Minister Michelle O'Neill then focussed on the businesses which must close as they were classes as "non-essential".
These includes retailers for clothing and electronics, and beauty salons, libraries and gyms.
She said "self-discipline, patience and self-sacrifice" were required.
Police patrols are to be increased in 'key areas' across Northern Ireland as a result of the new enforcement powers coming from Government.
Assistant Chief Constable Alan Todd, speaking earlier this afternoon, urged people to adhere to the measures put in place.
He said: "The new legislation is expected imminently and we will carefully consider the implications this will have on allowing us to act in support of public health officials.
"I would remind everyone these measures have been introduced to save lives during this global emergency.
"In the meantime, PSNI officers will continue to serve its communities in order to protect life and ensure the safety and wellbeing of people.
"Today, and in coming days, our officers will be there to explain what these changes mean for different members of the public, sections of community and businesses affected."We will be working though the finer details of this legislation over the coming days. Therefore, until the new legislation is in place, we will be increasing police patrols in key areas across Northern Ireland to engage with and provide guidance to anyone who contravenes the measures."When the legislation is active we will continue to provide guidance to those who are failing to comply with these life-saving measures.

"Our response will be proportionate, however at times we will have no option but to enforce them for the greater good of everyone.

"Our priority throughout these challenging times remain to keep people safe and protect our communities. Please, help us keep you safe by adhering to these new measures."
Newsletter
Sign up for our weekly newsletter here.