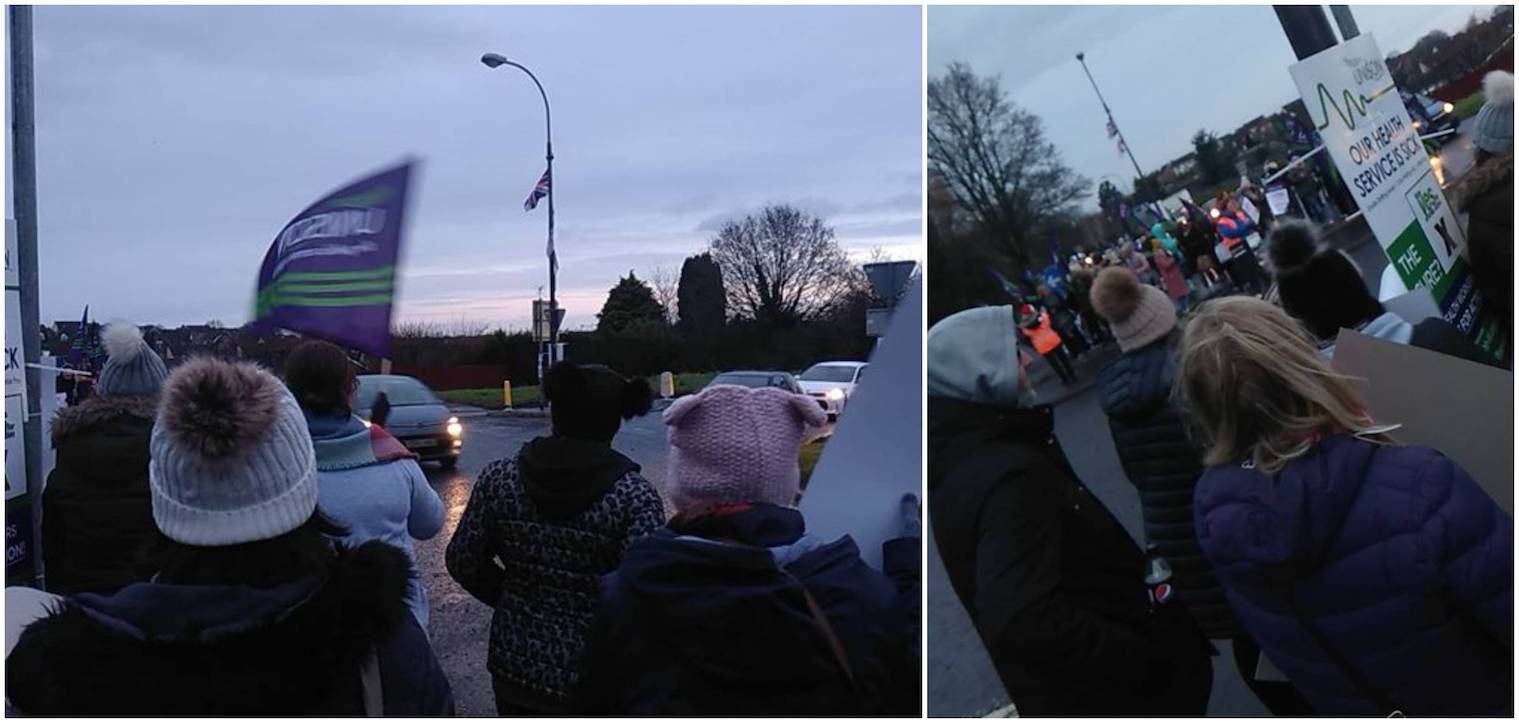 Health Minister Robin Swann has welcomed confirmation by trade unions that they have accepted proposals on pay parity and safe staffing.
A joint union statement was issued today (Monday) following separate consultations with members.
Minister Swann said: "I very much welcome this trade union announcement.
"My first objective on taking up the post of Health Minister was to secure a resolution to the industrial action and I am delighted that this has now been achieved.
"This was made possible through important pay and staffing commitments which I was able to make with Executive-wide backing and I am grateful to my colleagues around the Executive table for this vital support.
"As I have repeatedly stated, our health service will need sustained investment year on year for the sake of patients and staff."
Several planned walk-outs last year caused widespread disruption and the cancellations of appointments and it was a situation which forced the Northern Ireland Executive to place it top of the agenda following its return.
Meetings were held within days of the restoration and the appointment of new Ministers.
The joint statement – which includes UNISON, the Royal College of Nursing, Unite, and the Royal College of Midwives – said the acceptance came after a "very difficult period of industrial action".
It stated: "The trade unions have informed the Minister and Department of Health of their collective acceptance of these proposals and will work with the Department of Health to implement the agreement on pay and deliver all aspects of safe staffing outlined in the agreed framework document.
"After a very difficult period of industrial action for our members, which has not been without hardship, they have given us the mandate to agree these proposals.
"It is now the responsibility of the Department of Health to ensure that the pay agreement is implemented swiftly and without delay for our hard-working members across the HSC.
"Health Service leaders must also ensure that pressure is exerted to take forward proposals on safe staffing as quickly as possible to ease the significant pressure on staff who are trying their hardest to deliver safe and effective care."
While these trade unions have accepted the offer – which saw a multi-pound pledge to deliver pay parity – NIPSA has not signed up to the deal at this stage and industrial action continues.
Sign Up To Our Newsletter