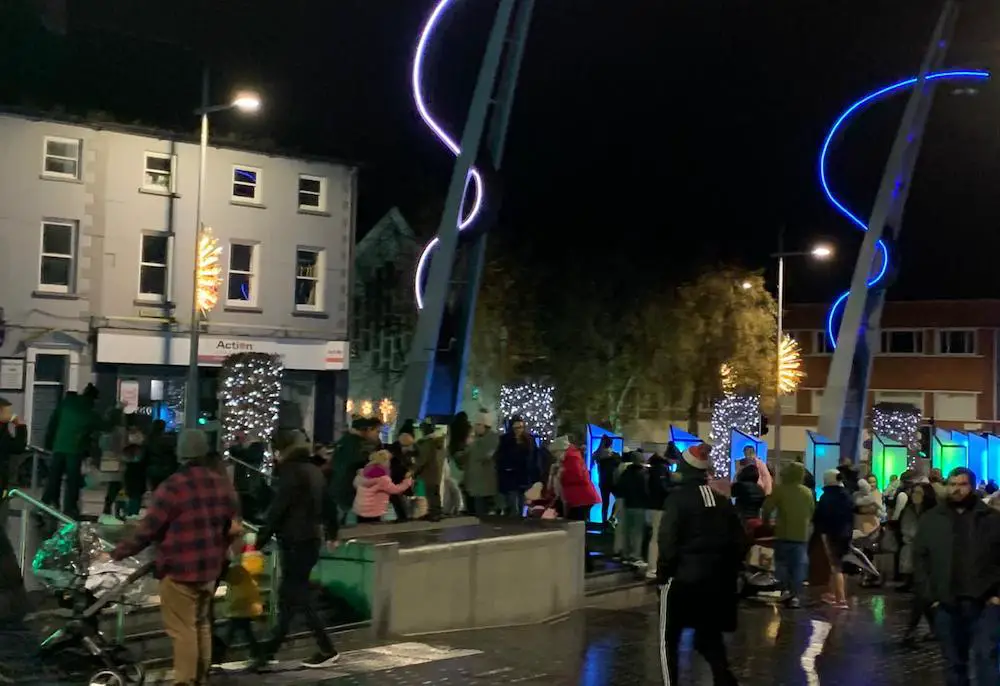 Business owners have expressed anger after large numbers lined the streets on Tuesday night for the Lisburn Light Festival.
It comes after non-essential businesses in Northern Ireland were forced to close for two weeks on November 27.
On December 1, pictures on social media showed crowds gathering in what appears to be uncontrolled queues at what is being described by the Lisburn Castlereagh Council as "an enhanced visitor experience".
This is despite the Northern Ireland Executive's regulations stating that "visitor and other cultural attractions are not permitted to open".
Owner of Let's Go Hydro's Drive-In Cinema, Peter Boyle said the scenes showed that the council believed they were "above the law" and had "no respect" for business owners in the area.
He said: "I'm so angry. How can they run a visitors attraction with no social distancing and I have been forced to close. It's supposed to be essential travel only according to the Northern Ireland Executive.
"There is no justification that this has been given the go-ahead in this fashion. It seems like it's one rule for everyone else and another rule for the council."
The festival will clock in at £535,000 this year, and includes an animated Christmas tree, 100 metre metre light tunnel and a six metre reindeer on Comber Road.
It is understood that about half that – £240,000 – is part of a three-year contract associated with the annual running of the festival.
"I can't even believe the name of it. It's called the Light Festival, it's a festival. How has this been allowed to happen?" Mr Boyle added.
"I have no problem with it going ahead but what I do have a problem with is the government telling me that I have to close my event, which is  a lot safer than what went on last night.
"It's two-faced. It's complete double standards and how are business owners supposed to trust the council or the NI Executive again when things like this are allowed to go ahead.
"The council are supposed to be the authorities that are enforcing these rules, yet they are breaking them in plain sight. It doesn't make sense.
"What happens if the R number is driven up directly by what happened last night. It's shameful. They should hold their heads in shame.
"I will not be shutting my doors again. Once these regulations are finished I will be opening back up because the council or the police clearly didn't care what went on last night."
Restaurateur Stevie Higginson, who owns Square Bistro in Lisburn, said he has spent around £10,000 since the beginning of the pandemic to make his business Covid safe.
He said "his heart sunk" when he saw the picture circulating online on Tuesday night.
"It's not the people that were there that I blame because it's the council that have promoted this event, spent money on this festival and have ultimately brought crowds of people onto the streets of Lisburn without social distance in place.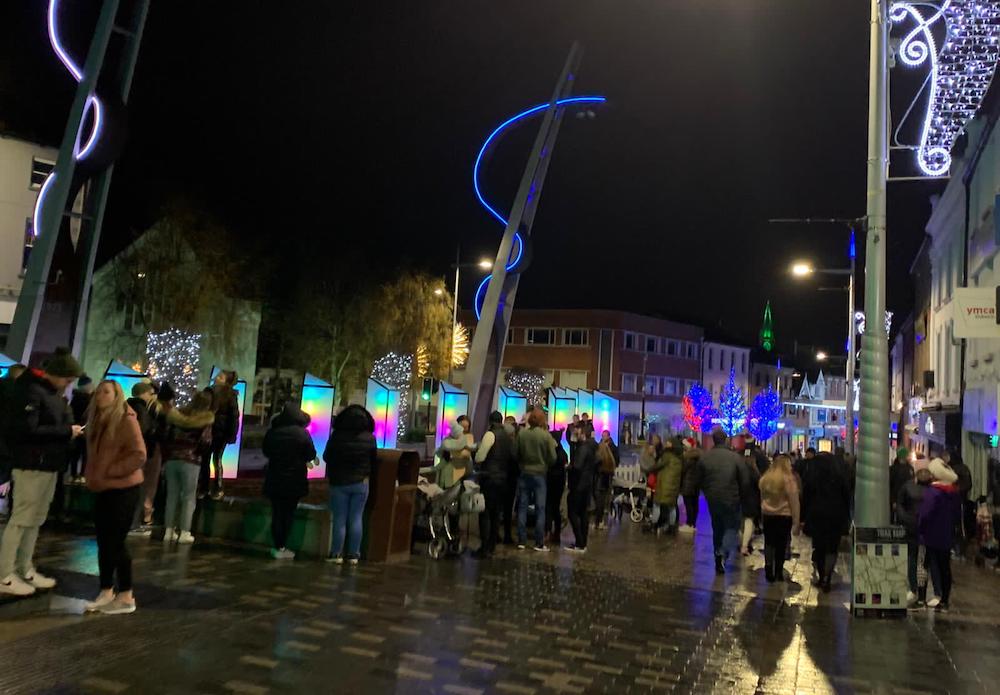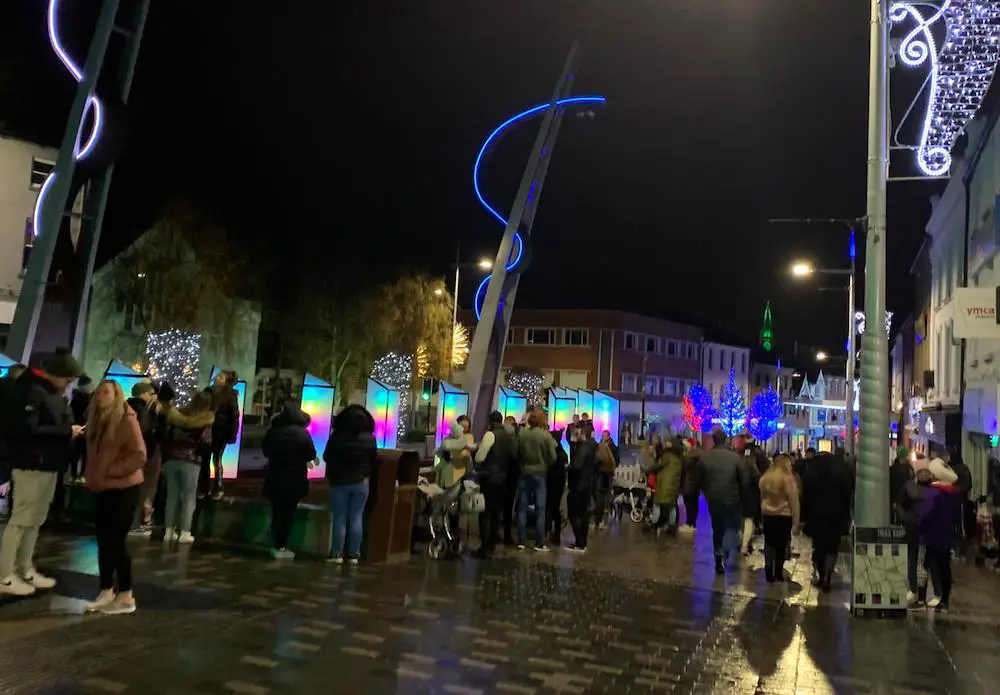 "It's up to the council to make this event safe and that was my gripe. I have gone above and beyond for my business to make it safe for our customers and we have been closed.
"We now have a situation where I am not allowed to open a Covid safe restaurant but something like this is allowed to go ahead."
Lisburn Castlereagh Council said that "a range of health and safety measures were implemented" to ensure the public's safety.
A spokesperson for the council added that measures, including signage had been put in place to promote the relevant health advice and that the council had been "working closely" with the PSNI.
However, the PSNI later confirmed that they had not received any requests for assistance from the council or reports of any issues in relation to the Lisburn Light Festival.
They did confirm that "regular routine patrolling has been taking place and will continue" for the non-ticketed event.
In a statement, the Lisburn Castlereagh Council spokesperson said: "We are currently monitoring attendance at the Lights. In addition, we are reviewing the light schedule and are considering making some modifications if necessary.
"The safety of people in our city is of paramount importance.
"We would remind everyone who visits Lisburn to please be safe and follow the guidelines."
Sign Up To Our Newsletter