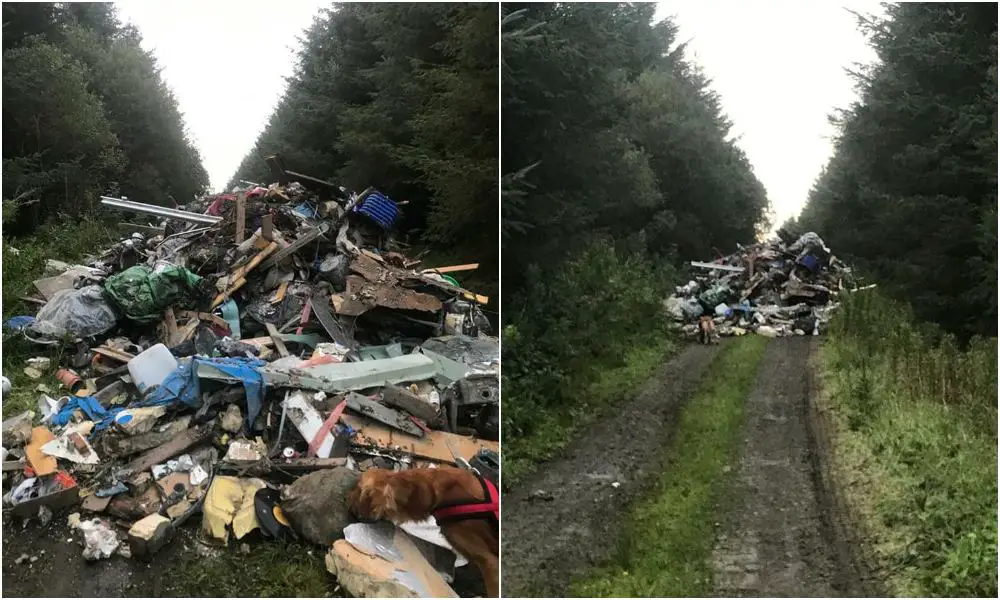 Just when you think you cannot possibly be surprised by scenes of fly-tipping, there's this!
This was the shocking scene on a small rural road in the Fews Forest near Newtownhamilton on Friday morning.
The road is frequented by rural walkers, but has been besieged by anti-social elements in recent months – this it seems is the cherry.
Even with the likely disguise of darkness it would have been hard to hide the lorry needed to carry out this "disgusting" act.
Sinn Fein councillor Brona Haughey says this latest incident has been reported to the Forest Service.
"Enforcement will look through it for names and the rubbish will be lifted next week," she said.
"Whoever dumped this used a lorry to do this and cut the chain as I had this area locked only a few weeks ago due to antisocial behaviour.
"If anyone witnessed this or has any information regarding the people involved will you please let me know.
"Thanks to those who passed these images on to me. People use this area daily for walks, this behaviour is disgusting and needs to stop."
Sign Up To Our Newsletter